15 Ways to Manage Holiday Stress and Improve Your Confidence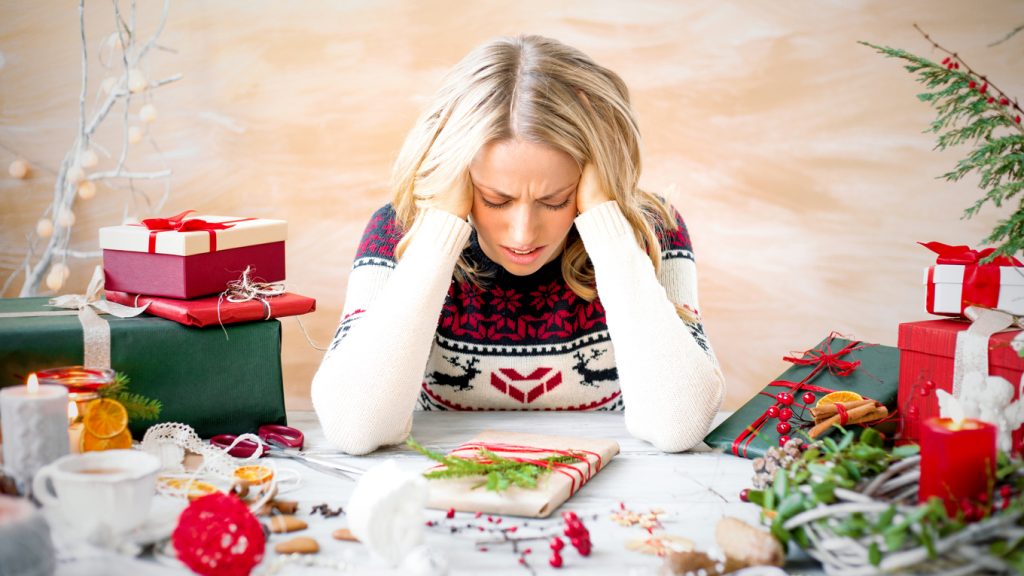 You can manage holiday stress, enjoy the festivities this year and improve your confidence with a few simple adjustments. The most "wonderful" time of the year is also when people have the most on their plate. It's the end of the semester for students, work piles up, schedules change, families gather, and expectations are high. Everyone around you is frazzled, and it's hard not to pick up on their negative vibes. When you manage the holiday stress in practical ways, it improves your overall confidence.
Manage Holiday Stress for Your Mental Health
A poll by the American Psychological Association shows that eight out of 10 people report increased stress over the holidays. Work piles up, to-do lists get longer, social gatherings feel almost mandatory, and the routines that typically keep you healthy, both mentally and physically are often the first thing to fall by the wayside. It can be hard to manage holiday stress when your body isn't feeling its best. In addition to increased pressure, slacking on self-care can exacerbate mental health conditions. When you cope-ahead and manage holiday stress, your confidence improves.
15 Ways to Manage Holiday Stress for Improved Confidence
Increase positive self-talk. Throughout the day give yourself compliments, use affirmations and notice all the things you've accomplished. Focus on the good, not the bad.
Receive. Allow others to do for you as you do for them.
Avoid the crowds. You can manage holiday stress in one word: Amazon. Although the sheer number of available items is a little overwhelming, the fact that you don't have to fight the crowds and can get food, gifts, and household items delivered to your door will reduce your stress immensely. If you are around other frantic and frazzled shoppers, you're picking up on their anxiety, too. Avoid the crowds when you can.
Ask for help. If you try to do it all by yourself, you will become resentful and stressed. Instead, ask for more help from family members and friends. Many people enjoy helping out as it makes them feel needed and appreciated.
Make exercise a priority. Sign up for a workout class ahead of time or schedule in exercise; it will help you manage holiday stress. Being active can elevate your mood and help you cope with stress. Exercise affects a neurotransmitter that has an antidepressant-like effect on your brain while also reducing muscle tension.
Participate in activities you enjoy. Be sure to leave time for the holiday activities you love most whether it's making cookies, decorating your Christmas tree or wrapping presents.
Take a mindfulness or meditation break. Even five minutes of deep breathing, mindfulness practice or listening to a guided relaxation can shut out the chaos around you and activates your body's relaxation response.
Don't spend too much. Stick to a budget you're comfortable with for gifts. Don't let others pressure you into spending more than you can afford.
Avoid comparisons. The family down the street that seems to have it all together doesn't and neither do your friends on social media. Remind yourself that no one is perfect and it probably took 200 shots to get the "perfect" family photo.
Schedule "me" time. It's easy to neglect self-care with the added holiday stress, but you must take time for yourself to recharge.
Let go of perfection. Nobody's holiday goes as planned. Don't let the anxiety around the perfect gift or ideal day consume you. I know it sounds easier said than done but it's possible when you lower your expectations of yourself.
Accept that you can't change your family. Practice radical acceptance.
Avoid the urge to drink more alcohol. Binge drinking will only make things worse. Alcohol is everywhere during the holidays, and if you're struggling with feeling down, it may be wise to avoid drinking as it can make anxiety and depression worse and your stress higher.
Slow down. No matter what you are doing, driving, shopping, talking to friends or even finishing up a project, practice slowing down. You will be more effective and efficient.
When you manage holiday stress, everyone benefits. The more often you take the time to be at ease, the better you and everyone else around you will feel. Try one of these tips today to help you feel happier, healthier, less stressed and more confident this holiday season.
Emily is the author of Express Yourself: A Teen Girls Guide to Speaking Up and Being Who You Are. You can visit Emily's Guidance Girl website. You can also find her on Facebook, Google+ and Twitter.
APA Reference
Roberts, E. (2016, December 9). 15 Ways to Manage Holiday Stress and Improve Your Confidence, HealthyPlace. Retrieved on 2023, November 29 from https://www.healthyplace.com/blogs/buildingselfesteem/2016/12/15-ways-to-manage-holiday-stress-and-improve-your-confidence
Author: Emily Roberts MA, LPC
I like 1,5,6,8,14,15. Also need to just let go and live and just realize that some people seem to be happier than others. The Holidays are happier if you lower your expectations and fears.
good idea JohnT thank you for commenting!
Em
Leave a reply