7 Ways to Stay Confident During Stressful Times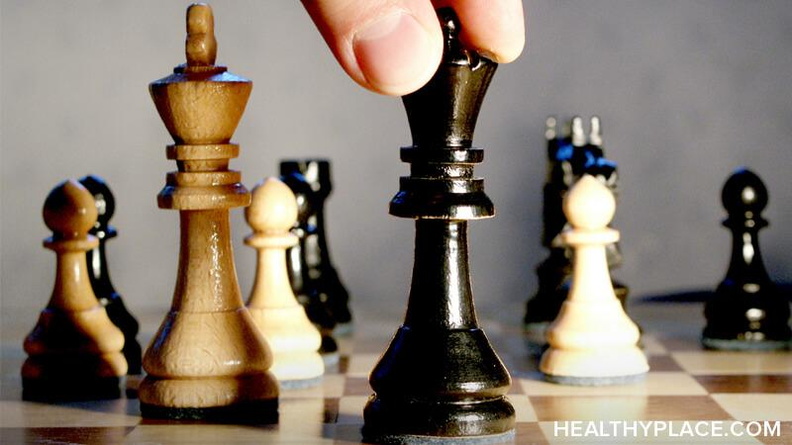 It may feel challenging but you can stay confident during stressful times. Many people give into old habits and negative thinking patterns when they are under a lot of stress. This leads to succumbing to unhealthy behaviors that can lower your self-esteem. You can combat stress and stay confident, it just takes some awareness and practice.
If you feel like your life is constantly chaotic, you are not alone. Many people feel this way but they don't do anything about it. They let stress take over and wind up feeling even more insecure about themselves. However, the more you learn and practice skills to remain confident during stressful times, the easier it will be to manage anything life throws your way.
7 Simple Ways to Stay Confident In Stressful Times
Take time to chill out. Read a good book; make time for a hobby like cooking or painting; spend time with your pet; take a relaxing bath or do something that allows your mind to slow down.
Take a technology break. It can seem impossible to distance yourself from your phone or computer when you want to avoid reality, but you can. It doesn't feel good to waste time scrolling through others' stories or news feeds when you feel crummy about your life, does it? Do something that reduces your stress instead. Take a walk, make a cup of tea or even organize a drawer in your home. Social media and technology increase insecure thoughts in most people, which makes it much harder to feel confident when you're stressed.
Ask for help. Are you overwhelmed? Have you bitten off more than you can chew? Get brave and honest, and ask a friend or family member to help out. People like helping, it makes them feel good, too.
Be of service. When you help someone, it helps you, too. It allows you to stay confident during stressful times as it helps you get out of your head and connect with others. Helping a friend with a project, holding the door for a stranger, calling a friend to ask how they are doing or donating clothes to charity—all of these can take just a few minutes, but the emotional gains are much greater. You tap into a positive mindset, which reduces stress.
Avoid over-scheduling. If you're feeling stressed or overworked, pass on happy hour or consider cutting out an activity or two. You won't be fully present anyway. Instead, make a decision to do something to help you feel confident and more in control of your life.
Take care of your body and mind. Getting active and eating well helps you tackle stressful times. Your immune system can become weak when you are stressed which leads to illnesses and less energy. You can stay confident during stressful times by making healthy decisions. Drink more water; take a quick walk; grab a healthy snack or meal instead of opting for fast food. Each time you make the choice to do something to help your body and mind you increase your self-confidence.
Zen out. When you're stressed the chatter in your mind is louder than ever. Take a few minutes to get mindful and give your nervous system a much-needed break. Try a guided meditation for a few minutes. Gabrielle Bernstein has some guided meditations that can help you stress less in as little as two minutes and there are many on YouTube as well.
Remember, you can stay confident during stressful times if you practice self-care and these tips to help you manage your emotions. If you practice just one of these tips you are more likely to feel confident and in control even if you are under a tremendous amount of stress. Try one of these tips today and see how it helps you feel better.
Emily is the author of Express Yourself: A Teen Girls Guide to Speaking Up and Being Who You Are.You can visit Emily's Guidance Girl website. You can also find her on Facebook, Google+ and Twitter.
APA Reference
Roberts, E. (2016, September 16). 7 Ways to Stay Confident During Stressful Times, HealthyPlace. Retrieved on 2023, September 26 from https://www.healthyplace.com/blogs/buildingselfesteem/2016/09/7-ways-to-stay-confident-during-stressful-times
Author: Emily Roberts MA, LPC
Unfortunately, stress experience becoming common and daily psycho-social and socio-cultural insult. So, it it is urgent necessary to manage this dangerous phenomenon in order to avoid ruinous repercussion of stressful circumstances. Your seven simple and freely practices are of great help. The common denominator of these psycho-social undertakes is active, creative and inventive standing against traumatic and hurting events. Everyone may to choose the most acceptable mental or social activity that soften and neutralize dramatic effect of stressing experiences. In a word, we ought to be vigilant and open-eyed to unavoidable stressful daily social contrariety. On the other hand passive and indolent approaching to stressful life events will permit to develop numerous mental and somatic disorders, beginning from anxiety entities till dangerous cardiovascular and cerebrovascular diseases. It should to take care for your own, because putting aside of self-care lead to hard and unrepaired consequences. The first one is to maintain personal hygiene, healthy pattern of eating and regular exercises. Surely, the maintenance of social and occupational deeds indicates important issue. If the outcomes of stressful events seriously damages the biopsychosocial integrity and productivity, then professional help is of immediate need.
Myself, increasing very hard to do. Hards exist as this day by day. Doc's have me labeled PTSD with note I respond very aggressive to aggression. Anxiety, major depression, stress and anxiousness very hard to hold in check. Outrage over 27 + yrs of injustice, physically disabled for life since June 89 Work place accident. Over 16 surgeries to date failing heart, marriage destroyed by intrusion and being everyone's else's bottom line.
Seems apparent surgeries are yet being contemplated. No answer from Doc's reading of multiple heart test results. Additionally, I may wind-up with both lower limbs being removed.
Doc's no I am so tired utterly weary of enduring so much pain and suffering,I frankly just want it to end. Had a gut full of bitterness at Kentucky Officials and U.S. Government as well.Red flags popping out yeah, I am a damn good Point they forgot till Appalachia Regional Healthcare Inc.,reminded everyone of my agility of hands and feets, Bodyguard former Bodybuilder/Martial artist Adventurous spirit was my realise of life's frustration. Cherokee, Shawnee and Scottish Highlands heritage.
My mental health meds no stop this reactive anxiousness. Heart meds no help.
Definitely feel my existence will no be much longer. Hope soon I no wake up.
Hi Taliesin I'm so hard to hear you are struggling. I hope I can help you with this comment. it sounds like many people have been invalidating and the professionals haven't been very helpful. This is very frustrating indeed. What area of the country are you in? I'd like to see if I can help you find some support there too. You have a purpose here and the world needs you, I know that may seem hard to remember at times and anxiety can be so overwhelming, and please remember that we need you here. Here are some other resources, do let me know if they are helpful. We at Healthy Place are here for you.
Here are several that may be helpful https://www.imalive.org/ http://www.suicidestop.com/suicide_prevention_chat_online.html
You can call the National Suicide Prevention Lifeline 24/7 at 1-800-273-8255.
You can reach the Crisis Text Line 24/7 by texting "START" to 741-741.
I hope to hear from you soon friend! Take Good Care, Emily Roberts MA, LPC
Leave a reply