Are You Selfish or Self-Confident?
There is a fine line between behaving confidently and selfishly. Many times people act in a way that they think is showing others that they are confident or have high self-esteem, when they are really exuding a selfish vibe. This can be detrimental to building and maintaining relationships with others and building self-esteem within one's self. This vlog clearly explains the difference between being selfish and self-confident and how to adjust your tone and demeanor to appear more confident and compassionate.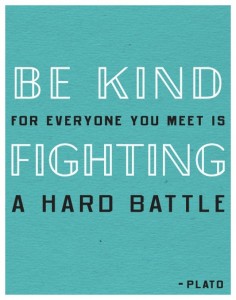 Find the Balance Between Self-Confidence and Selfishness
Ask yourself this "Am I acting or treating others the way that I want, or deserve, to be treated? Am I communicating this to others clearly?" It's not always ME before WE, learn why.
Take Good Care.
Emily is the author of Express Yourself: A Teen Girls Guide to Speaking Up and Being Who You Are.You can visit Emily's Guidance Girl website. You can also find her on Facebook, Google+ and Twitter.
APA Reference
Roberts, E. (2013, June 5). Are You Selfish or Self-Confident?, HealthyPlace. Retrieved on 2023, October 1 from https://www.healthyplace.com/blogs/buildingselfesteem/2013/06/are-you-selfish-or-self-confident
Author: Emily Roberts MA, LPC
Spot on. I would say that if you're truly self-confident, you will naturally treat people the right way, asking about them and being interested, because you won't feel the need to have the spotlight. Great post!
this has alot to do with Borderline Personality issues
Leave a reply