A Stigma-Free Halloween
It's Halloween, and for mental health consumers, it can be an isolating time. The stigma of mental illness is reinforced with every "haunted asylum" attraction, "hanging man" decoration and "mental health patient" costume. More Than Borderline's Becky Oberg talks about how Halloween often reinforces negative stereotypes about mental health consumers, such as "they're violent," "they're deranged," and "they have no control over their actions."
Using Halloween to Teach about Mental Illness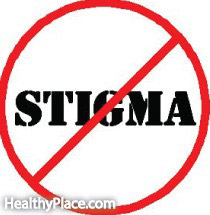 While voting with one's wallet is always a good thing, Oberg encourages mental health consumers to use such situations as "teachable moments." For example, not all mental health consumers are violent. Rather, they're more likely to be the victims of violent crime than the general population. It's also an excellent time to talk about the stigma behind mental illness and why such depictions are painful.
You can also find Becky Oberg on Google+, Facebook and Twitter and Linkedin.
APA Reference
Oberg, B. (2014, October 30). A Stigma-Free Halloween, HealthyPlace. Retrieved on 2023, September 23 from https://www.healthyplace.com/blogs/borderline/2014/10/a-stigma-free-halloween
Author: Becky Oberg