How to Help People with Severe Mental Illness
Sometimes, I think about the people I went to school with when I was a kid and a teenager and I wonder where they are now, what their lives are like. Are they successful? Do they have their own homes? A nice and enjoyable career, or have they moved away? Rarely do I consider whether they have a severe mental illness.
Many of us view our young adulthood years as the time when we find some of our first jobs and apartments and having the freedom to begin "Life." But some of us aren't so lucky. Our severe mental illnesses take an enormous toll on living (Living With A Mental Illness And Self-Stigma).
Some with Severe Mental Illness Need Our Help
I learned the other day that an old friend of mine, in my young teenage years, was one of those unlucky people. Life became too difficult for him and, like some of us, he lacked a support system as well. He was unable to pull himself out of that dark pit that he had somehow found himself in over the years and he had no way to afford any professional help (How to Help Someone with a Mental Illness).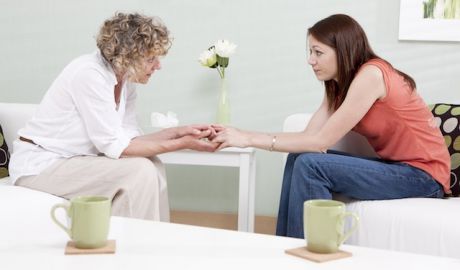 His struggles and living conditions were completely hidden to the outside world for years and wasn't noticed until recently. There are many people, like my old friend, who live with mental illnesses themselves and within their families and home life and are unable to help themselves. They need help, but what can we do?
How to Help People With A Severe Mental Illness
Put them in contact with community services. Most places, if not all, have many community services for lower income families and individuals, as well as homeless people, to help them get back on their feet.
Actively listen to them. Look them in the eye and respond when needed. Don't criticize or push them, and let them know that you're there for them.
Try to create and maintain a stable and calm relationship and environment.
Remember the illness is no one's fault.
Help track symptoms, moods, and thoughts. Keep a notebook or chart. (We have a online mood journal here at HealthyPlace to help with this.)
Is there anything you have done and found helpful? Unhelpful? What are your thoughts?
You can also find Alexa Poe on Google+, Facebook and Twitter.
APA Reference
Poe, A. (2013, November 5). How to Help People with Severe Mental Illness, HealthyPlace. Retrieved on 2023, December 10 from https://www.healthyplace.com/blogs/bipolarvida/2013/11/helping-those-who-are-stuck
Author: Alexa Poe
How do I discuss my issue with my partner?
What efforts are you making? If it isn't having much of an impact, then you might want to examine it more closely.
What do you do when all your efforts are rebuffed and rejected with long convoluted diatribes on society's failings and the person refuses to get help?
Don't use negative language. Ex. Say the person is scary.
Leave a reply