I am Thankful for My Struggle with an Eating Disorder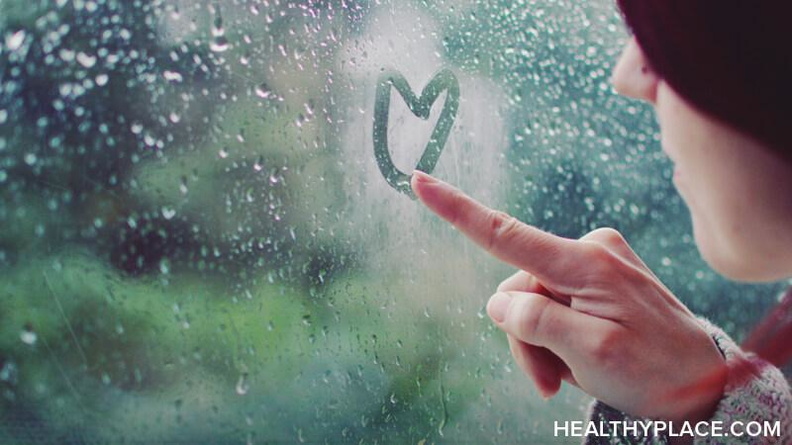 I am thankful for my struggle with an eating disorder. I'm sure you are filled with judgment and curiosity, wondering how someone could actually be thankful for having been through something as misery-filled as an eating disorder. You may think I am crazy for feeling this way, but I truly have gratitude for everything my eating disorder put me through. I have thanks for my struggle.

Why I Am Thankful for My Struggle
It was through eating disorder recovery that I finally found out who I was. My entire life, prior to recovery, I always felt uncomfortable in my skin. I was always trying to fit into various boxes, hoping one of them would feel right for me. As you can imagine, none of them did. This left me feeling lost which was one of the factors that led me to fall deeply into identifying myself through my eating disorder.
Once I sought wellness and stripped away all my false identities, I became a blank canvas of sorts. I didn't have an illness or anything superficial to associate myself with. As absolutely frightening as this place was, it was necessary in the journey of finding my authentic self.
The Long Road of Struggle Is Worth It
It took time but I was able to unlock my soul and develop into the person I was meant to be. I found interests, passions, and things that were positive to connect with. I have become strong in my values which have enabled me to feel deeply joined with the woman I am today.
This discovery has been wonderful and I truly believe it would have never taken place without having gone through the darkness that was my eating disorder. It was only after I completely lost myself that I was really able to gain perspective on who I am as an individual. I am thankful for this struggle.
I love who I am today. I love the freedom of not trying to fit into a certain mold that I deemed "right" for my life. I am forever thankful for the struggle that got me here.
"I understood myself only after I destroyed myself, and only in the process of fixing myself, did I know who I really was." - Sadie Andria Zabala
APA Reference
Bialka, G. (2018, March 4). I am Thankful for My Struggle with an Eating Disorder, HealthyPlace. Retrieved on 2023, November 28 from https://www.healthyplace.com/blogs/bingeeatingrecovery/2018/03/why-i-am-grateful-to-have-gone-through-the-depths-of-my-eating-disorder
Author: Grace Bialka