How to Manage Slips in Binge Eating Disorder Recovery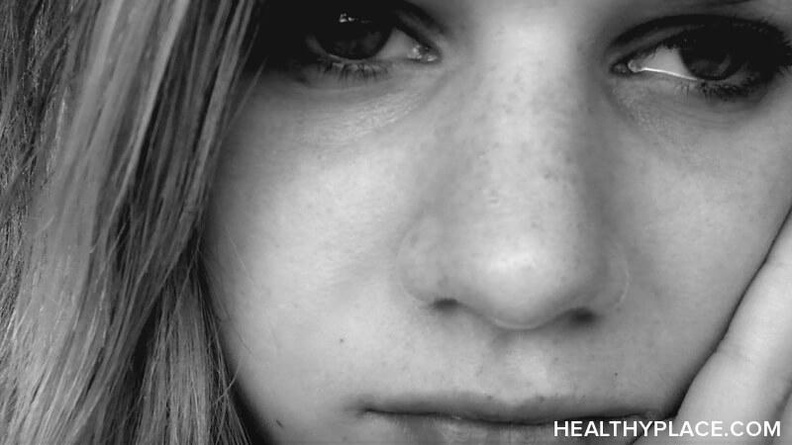 I believe that slips are part of the binge eating disorder recovery process. Setbacks in mental health recovery teach us important lessons as well as prepare us for challenging times in the future. If you use slips in binge eating disorder recovery as a tool for learning instead of something that brings you down, there is important insight that can be taken from what initially feels like a setback.
My Recent Slip in Binge Eating Disorder Recovery
About a week ago, I had a moment which had the potential to lead me into a full-on binge. I have been free of my binging behaviors for almost three years and have not come this close to acting on my urges in a very long time. As you can imagine, this experience was quite scary for me.
As I began what was intended to be a binge, my mind snapped me back to reality. I looked at what I was doing and knew in that moment I had the power to make a choice. I used my recovery mind and was able to stop my binge cycle before it began. I immediately turned to positive coping skills and was able to get through the challenging emotions I was feeling.
How to Deal with the Aftermath of a Binge Eating Disorder Recovery Slip
Having a slip can make you feel like you are failing at the binge eating disorder recovery process, this is absolutely not true. Slips are there to alert us to the things we are not fully dealing with elsewhere in life.
In the aftermath of my recent binge eating disorder recovery slip, I reached out to a friend and my therapist to talk through what happened. While unraveling the events leading to my slip, I gained a lot of perspective into things going on in my life that I was having a tough time dealing with. I then worked through these things. I have since felt better and less defeated by my "almost-binge" moment.
Remember slips are part of the binge eating disorder recovery process and contain valuable information as well as, the potential for learning. Try not to be hard on yourself. Keep fighting and stay strong. You have the power to make the choice to not binge.
APA Reference
Bialka, G. (2017, December 3). How to Manage Slips in Binge Eating Disorder Recovery, HealthyPlace. Retrieved on 2023, December 1 from https://www.healthyplace.com/blogs/bingeeatingrecovery/2017/12/how-to-deal-with-a-slip-during-binge-eating-disorder-recovery-2
Author: Grace Bialka