Stuffed Animals Help with Anxiety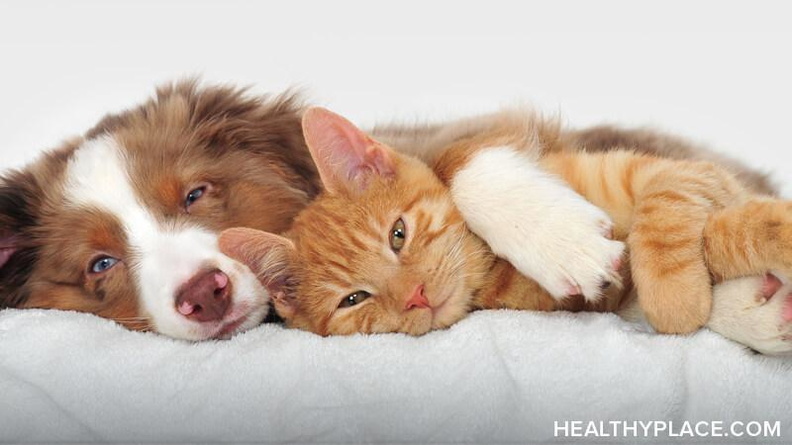 I've found that stuffed animals help with my anxiety. However, for most people, sleeping with stuffed animals is something considered appropriate only for young children. Instinctively, it does feel a bit strange to imagine an adult with an army of stuffed animals thrown about on their bed. But perhaps it's time to condemn that instinctual judgment as inaccurate and overly bigoted – perhaps the benefits of sleeping with stuffed animals to help with anxiety into adulthood are something we should all take seriously.
How Stuffed Animals Help Me with Anxiety
It should be no surprise, then, to hear that I sleep with stuffed animals to help with anxiety. My stuffed animal of choice is Totoro from the movie My Neighbor Totoro, but I have a collection of probably 15 others. My collection didn't happen necessarily because I wanted something to cuddle with at night – as best as I can recall, I would occasionally buy stuffed animals when I would go to conventions, as a means of supporting shows or movies I was a fan of.
I only started sleeping with my stuffed animals on a regular basis after I left graduate school. At the time, I needed more comfort, and my stuffed animals were there to provide that comfort ("Using Comfort Objects to Reduce Anxiety"). Since that time, my stuffed animals have become constant companions – whenever I travel, I always take one or two with me.
Again I reiterate: this is more common than you may realize. A survey by Best Mattress Brand of over 2,000 adults found that 7% of respondents still sleep with their stuffed animal – the only other thing that even came close, at 18%, was a pet.1 That number may continue to grow – Millennials are twice as likely to sleep with stuffed animals as their Generation X counterparts. Habit and comfort are the most important reasons cited for stuffed animal companionship.2
Indeed, science demonstrates that the comfort stuffed animals provide is legitimate. A recent study from UV University Amsterdam suggests that touching a stuffed animal, especially among those who have low self-esteem, helps to relieve existential angst. The study also suggested touch is a means of increasing social connectedness among people during periods of anxiety.3
The results of this study mirror my sentiments exactly. When I am feeling anxious, a gentle touch is beyond soothing, in a way more profound than words can express. Besides my stuffed animals (which are constant companions), I also often like to wrap myself up in blankets, to feel that touch around my whole body.
Stuffed Animals Will Help You with Anxiety
In a weird way, these inanimate objects are often more helpful than living things. My cat is a huge help when I'm feeling anxious, but, cats being what they are, sometimes he'll want to do his own thing as opposed to spending hours with me. I get that. If I can use stuffed animals in conjunction with real animals, and if stuffed animals can produce similar positive effects to their living counterparts, should that not be embraced?
Alas, I know a negative stigma remains - 10% of Americans would break up with a romantic partner if they discovered they slept with a stuffed animal. I hope that, someday, we can reduce that number to zero. Stuffed animals are wonderful companions, and no one should be shamed for keeping them into adulthood. Besides, if the weirdest thing about your partner is the fact that they have a stuffed animal collection, consider yourself lucky.
How many of you use stuffed animals to help with your anxiety?
Sources
1. BMB Staff. "Bedtime Companions". Best Mattress Brand. March 22, 2017.
2. Goldfarb, Anna. "Is Sleeping with Your Stuffed Animals into Adulthood a Problem?". Vice. May 25, 2017.
3. Winter, Katy. "Could a teddy bear ease your fear of death? Cuddling soft toys can relieve existential angst, says new study". The Daily Mail. November 18, 2013.
APA Reference
DeSalvo, T. (2018, September 26). Stuffed Animals Help with Anxiety, HealthyPlace. Retrieved on 2019, August 21 from https://www.healthyplace.com/blogs/anxiety-schmanxiety/2018/9/stuffed-animals-help-with-anxiety
Author: TJ DeSalvo