Fear Change? Seven Ways to Quiet Anxiety of the Unknown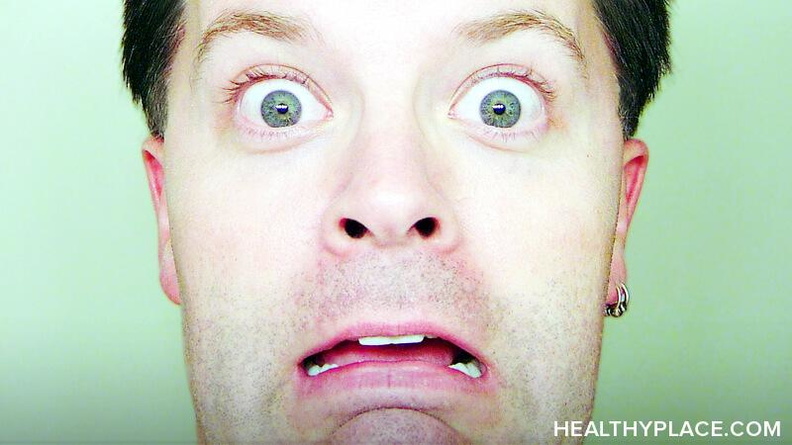 It's not surprising that a great number of human beings fear change and experience significant anxiety when it comes to the unknown. It makes sense, actually. From infancy to old age, people need predictable routines in order to thrive. We strive to create routines so we feel safe and secure, organized, in control, and confident in who and what is in our lives. Isn't it annoying and anxiety-provoking when change comes along and messes with us? While we won't be able to stop change from happening throughout our lives, happily we can do something about how we handle it. There are surprising ways to decrease the fear of change and quiet anxiety of the unknown.
Fear Change? I Get It
Change happens. It's not always bad, of course. Sometimes we're offered a promotion or a new job or we change our relationship status or have a baby or change our hairstyle, or, well, you get the idea. Even when change is positive, though, it still involves adjusting to something new. Positive or negative, big or small, change disrupts our routine. Facing change and the unknown can cause the fear, worry, dread, and uneasiness we call anxiety, and it can even be extreme enough to lead to anxiety attacks.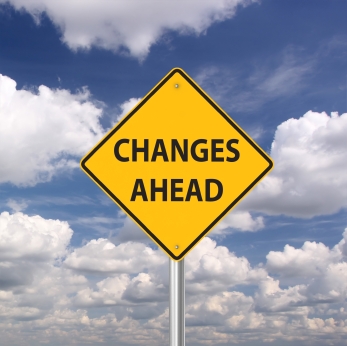 While we often can't stop change from altering our lives, we can stop fearing change and feeling anxious about the unknown. These seven suggestions for quieting change-related fear and anxiety are surprisingly simple, little actions to take charge of change in your life. Some contradict each other, which is part of the beauty of taking control of change; it means there are many approaches to conquering the fear of change and anxiety of the unknown and you get to choose what works for you.
7 Ways to Ease Your Fear of Change and Anxiety of the Unknown
1. Organize
Feeling disorganized can make us feel out of control, which increases anxiety and that unsettled feeling. Getting organized can help you take charge of what's happening before the change becomes completely overwhelming.
2. Do Your Research
To fear what we don't know is part of being human. The best way to make the unknown known, and thus reduce anxiety, is to learn. Research what you can. Libraries, bookstores, and the Internet are great resources for learning about new towns, raising twins, new diet restrictions, and everything else that change throws your way. Research can mean talking to people around you, too, which has an added bonus of increasing human connection. If you live with social anxiety, reaching out to ask one question of even a single person can help you knock down the barriers that social anxiety puts in your way.
3. Embrace, Rather than Avoid, The Change
Approaching a change can be like approaching a pool. Is the water cold? Are you going to like it? There are two ways to find the answers to these questions: jump right in or stand there dipping in a toe and recoiling. I've done both, and I've discovered that if I must go into a pool (like I must face change in my life), I do better if I embrace it rather than avoid it. I get used to the water much more quickly, and I begin to enjoy myself more quickly, too. If I dip and retreat, I grow increasingly anxious because I think it feels cold and unpleasant, I don't want to go in, but I know I have to. Embracing the inevitable change helps you get the difficult things over sooner so you can settle in and be more relaxed than anxious.
4. Run Away from It
Embracing change rather than avoiding it does decrease the fear of change and anxiety of the unknown, so jumping right into that pool is truly helpful. Live the change! But sometimes we just need to run away. When we become overwhelmed by the stress and anxiety caused by change, sometimes it's vital to take care of ourselves by taking a break. Do something you love, something that will truly let your mind be still. Read a book, take a walk, do something that makes you laugh, visit a museum -- the possibilities are nearly endless. When you are refreshed, worry and anxiety find it difficult to lock you in a vice.
5. Sleep on It -- But Not Too Much
Proper sleep is vital to mental and physical health. When we are going through a change and experiencing anxiety because of the change and the unknown, we especially need a good night's sleep. Having enough sleep helps us better problem-solve and approach a change more calmly rather than anxiously. Too much sleep, however, can make us groggy and prone to increased anxiety and depression.
6. Develop a Routine
The fear of change settles down when we make the new change part of our normal lives. Develop a new routine around a change that you are experiencing. Then, it's no longer change to be feared or the unknown to be anxious about.
7. Get Away from Your Routine
Routines are important and so are breaks. This is similar to "running away." Sometimes, we just want things to go back to the way they were. As much as it's possible, take steps to make it happen. Recently married or had a baby and miss the evenings out with friends? Make arrangements to have evenings away with them, occasionally. Having a routine makes things comfortable, and getting away from it makes the change seem less all-encompassing.
You Don't Have to Forever Fear Change and Experience Anxiety of the Unknown
The fear of change can be paralyzing. As if adjusting to something new weren't challenging enough, this unknown, this change, can create intense anxiety. How wonderful it is that we have control. Change is just change. It can't hurt us if we take action. Seeing yourself as able to control your reaction to change can truly make the fear of change and the anxiety of the unknown disappear.
You can also connect with Tanya J. Peterson on her website, Google+, Facebook,Twitter, Linkedin and Pinterest.