What Does Anxiety Say About You?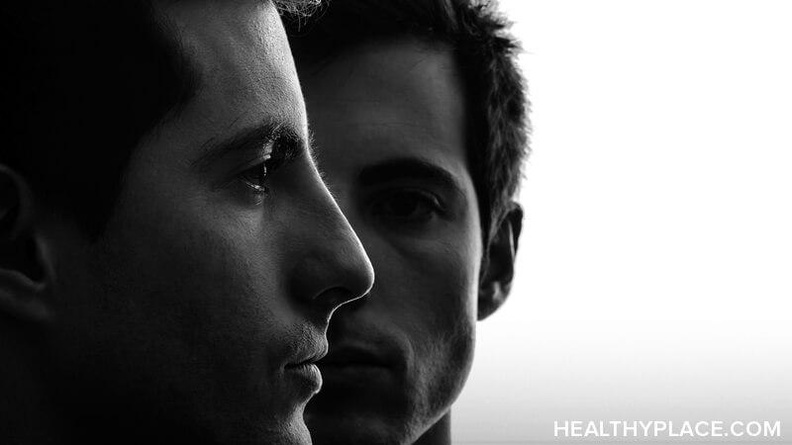 You have anxiety. What does anxiety say about you? When we live with anxiety, we worry--often a lot. We can experience great fear, both rational and irrational. Do you ever worry that your anxiety is obvious to the entire world and that the entire world is pointing and judging? That's actually a fairly common concern among people who experience anxiety. Perhaps, though, the worry about what anxiety says about you is a worry you can put to rest.
Anxiety Might Not Say Anything About You
It's easy to feel self-conscious when we're dealing with anxiety. After all, it feels gigantic and monstrous with all of the symptoms of anxiety we can experience.
Many of the symptoms, however, are trapped inside of us. While they can wreak havoc on our lives and make us feel miserable, people on the outside really can't see what's going on. They are on the outside and thus can't know the inner turmoil that is our anxiety. Even panic attacks aren't always as obvious as we think they are.
I used to experience anxiety attacks, and I was shocked to discover that no one knew it. I thought that sweating, shaking, difficulty breathing and coughing were dead giveaways to my angst. Little did I know that the sweating and trembling weren't obvious, and the coughing was brushed of as asthma or allergies. (I even had a doctor diagnose me with asthma, so the anxiety attacks weren't even obvious to this medical practitioner.)
Perhaps consider the idea that while anxiety feels obvious to you, it might not be so blatant to others. With that realization, you just might be able to cross one worry, the worry about what others are thinking, off your list.
Anxiety Might Have Good Things to Say About You
Sure, there might be some people who are aware that we have anxiety. This doesn't have to be a source of dread and mortification, though. Anxiety might feel horrible to experience, but that in no way means that you are a horrible person. For example:
When anxiety says you have fears about safety, it's saying that you are a deeply caring person who doesn't want bad things to happen to others or yourself.
When anxiety says you fear failure, it's saying you are motivated and care about success.
When anxiety says you worry about being judged, it's saying that you want to be liked and to be seen as capable.
When anxiety says you worry excessively about many different things, it's saying that you are a passionate person who cares about things going right.
Anxiety can put some pretty awful thoughts in our head; however, these anxious thoughts and beliefs are untrustworthy. It's time to take back our thoughts and see ourselves positively. When we listen to the good things anxiety is saying about our strengths, we can begin to pay more attention to those strengths. When that happens, we build the strengths and reduce anxiety.
Own the positive things anxiety says about you. Anxiety can have positive meanings. Proudly let them shine.
You can also connect with Tanya J. Peterson on her website, Google+, Facebook,Twitter, Linkedin and Pinterest.
APA Reference
NCC, T. (2015, March 12). What Does Anxiety Say About You?, HealthyPlace. Retrieved on 2019, September 20 from https://www.healthyplace.com/blogs/anxiety-schmanxiety/2015/03/what-does-anxiety-say-about-you
Author: Tanya J. Peterson, MS, NCC