Sorting Out Anxiety Treatment Options: Alternative Approaches (pt.3)
Living with anxiety can be at best uncomfortable and at worst debilitating. Naturally, we want to overcome it. While there are no quick fixes, happily there are fixes. Anxiety treatment is quite personal, and there's a wide variety of approaches that people can explore to kick their anxiety to the curb.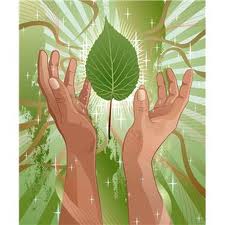 I recently discussed some available treatment approaches to minimize anxiety. One option is medication and another is therapy. These, by the way, aren't either-or methods. Frequently, people find that a combination of both is extremely helpful.
A third approach to eradicating anxiety from our lives is referred to as complementary and alternative treatment (CAT). And like the other two, CAT choices can be used alone or in combination. Working with a doctor and/or a therapist, you can explore options and fill your anxiety management toolbox with a wide variety of powerful tools to chisel away at anxiety.
Here, I discuss some of the different alternative and complementary treatment approaches that people have found to be helpful in reducing anxiety.
Connect with Tanya on Facebook, Twitter, Google +, LinkedIn, and her website.
APA Reference
Peterson, T. (2014, May 14). Sorting Out Anxiety Treatment Options: Alternative Approaches (pt.3), HealthyPlace. Retrieved on 2023, October 4 from https://www.healthyplace.com/blogs/anxiety-schmanxiety/2014/05/sorting-out-anxiety-treatment-options-alternative-approaches-pt-3
Author: Tanya J. Peterson, MS, NCC, DAIS
If you are considering an alternative treatment for an anxiety condition check first to see if your health insurance plan offers coverage for that type of treatment.
Hi Tammy,
You are quite right! It's always wise to check with your insurance company to see whether a treatment is or is not covered. Also, insurance policies can change, so check regularly to make sure your information is current.
Thanks for the insight into the alternative approaches, like yoga, exercise, diet and therapy. I truly believe a combination of all makes a healthy life style and assists with both depression and anxiety.
Hi Andrea,
I completely agree with you that a combination of approaches is extremely helpful. When people are aware of what's out there, they can find just the right combination of approaches that works best for them. I'm guessing from your comment that you have been successful (or are finding success) in discovering things that work for you. That's great! Keep it up!
Leave a reply