PTSD: The Holiday Season's Unwelcome Guest
If you or someone you know has post-traumatic stress disorder, the current time of year might be particularly challenging. The northern hemisphere is well into autumn, and the extensive holiday season is upon us. Celebrations abound in religious and secular communities alike. Beginning in October and extending through December and even into January, many countries and traditions celebrate special things with gatherings, gifts, food, and fun.
Despite the way it sometimes appears, this is not a cozy, jolly time for everyone. It's becoming increasingly understood that the holiday season can exacerbate depression or even contribute to its development. The holiday season can also increase the distress associated with PTSD.
Prolonged Holiday Season Can Intensify Symptoms of PTSD
There are numerous distressing symptoms associated with post-traumatic stress disorder. The extended holiday season that is the hallmark of this time of year can heighten several aspects of PTSD.
[caption id="attachment_1362" align="aligncenter" width="350" caption="Sometimes PTSD makes you feel numb and want to withdraw. This can cause even more distress during the holiday season. "]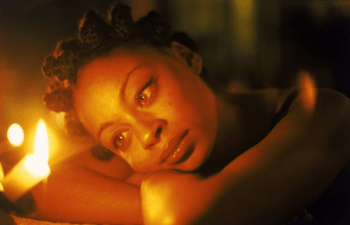 [/caption]
With PTSD, great psychological distress can occur as a result of triggers. Things in the environment or thoughts, feelings, and memories can trigger intense stress and anxiety. When you have PTSD, the social gatherings, loud music, stress of preparation, and the expectations of the holidays can, quite literally, turn nightmarish.
Another common component of PTSD is the desire to avoid, perhaps even withdraw from, people and situations. However, this is a time of year when people are "supposed to" be outgoing, festive, and jovial. Feeling thrust into festive situations or feeling guilty for not doing so can exacerbate anxieety.
The emotional numbing associated with PTSD can also make this time of year painful. On top of that, hearing well-meaning people ask you what's wrong or tell you to relax or cheer up definitely isn't helpful.
How To Keep PTSD From Ruining Your Holiday Season
There are steps you can take to keep PTSD from ruining your holiday season.
Define what a "good" holiday season means to you, and keep this handy.
List what you want to do this season and what you'd rather not do.
Choose a few events that won't be too anxiety-provoking, and bow out of those that will be too distressing.
What about PTSD's habit of making it difficult to feel positive emotions? To help yourself feel the good of the season, consider keeping a gratitude journal. Each night before bed, list three things, even small ones, that made you feel good that day.
Post-traumatic stress disorder can make holidays especially tough, but it doesn't have to make them bleak. How do you deal with your PTSD symptoms this time of year? We could all benefit from each other's tips.