What Women Fear
Fear is often an obstacle for women, keeping them immobilized, or holding them back from what they might otherwise lean into.
I have been reading Lean In: Women, Work, and the Will to Lead by Sheryl Sandberg, and feel validated by the stories she tells about herself growing up since I have experienced similar teasing for my leadership tendencies.
Being a strong willed, opinionated, originality-loving, idea-sharing girl, had me called "bossy" more than once causing me to feel shame about who I was. While boys with similar characteristics were rewarded and encouraged.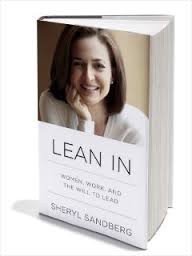 I am glad I went in to social work because I can imagine how much worse it is for women in corporate America. Even in the movies, women in business are portrayed as conniving, manipulative, and ruthless.
There is a far cry between assertiveness and ruthlessness. But the distance between the two merges when describing a woman. This discourse adds to women continually keeping ourselves in check. Our walls are up and fear rules our actions. We underestimate ourselves and credit external factors when we have success.
Here are some fears Sandberg mentions (and I can attest to) that plague us.
Fear that we are not good enough,
Fear of being judged,
Fear of misunderstanding,
Fear of being accused of overreacting,
Fear of not being thin enough, smart enough, cool enough,
Fear of not being enough,
Fear of looking foolish, getting it wrong, loosing face, being ridiculed.
Fear of being–at our core–unlovable.
This list makes me wonder if these are really fears at all since they each have suggestions of self blame. Some assumption, and unfortunately then an implication of guilt, even though we've done nothing wrong. Is it fear that is the problem? Or is it the high expectations that when not met puts us in pervasive darkness of shame?
It's time for women to value ourselves for who we are, instead of noticing our faults first. We can stop making excuses for what we cannot do and start leaning into what we love to do. It's time to stop allowing the past to be in the driver's seat, and get our souls into that seat.
What would you do if you had no fear to stop you?
By Jodi Lobozzo Aman
I blog here: Heal Now and Forever Be In Peace
and here: Anxiety-Schmanxiety Blog,
share here: Twitter@JodiAman, Google+
inspire here: Facebook: Heal Now and Forever Be in Peace,
Get my free E-book: What Is UP In Your DOWN? Being Grateful in 7 Easy Steps.
APA Reference
Lobozzo, J. (2013, September 25). What Women Fear, HealthyPlace. Retrieved on 2023, December 2 from https://www.healthyplace.com/blogs/anxiety-schmanxiety/2013/09/what-women-fear
Author: Jodi Lobozzo Aman, LCSW-R
Indeed, fear as prominent sign of anxiety might be real or imaginative ones. It depends how we perceive this disturbing feeling, in order to face with this emotional disorder. Commonly, women are more disposed to react with emotion to daily events, than men. It is their sensible emotional apparatus that react int tempestuous way.The reasons for this gender emotional distinction are biological, psychological and social ones. At first, women ought to improve their psycho-social status in community by active and persistent behave. Their submissive place and role should be changed by their active participation in every undertaking in community. In this direction, women may contribute to overcome both their and men mental disorder,respectively anxious sufferings. Women ought to be equal with men in family and community as well. Their contribute as active factor in society would ameliorate their fragile emotional status, in any case.
[...] What Women Fear HealthyPlace Source [...]
Leave a reply