How to Let Go of Limiting Beliefs About Yourself
Letting go of limiting beliefs is tough when you don't know how you're limiting yourself. Anxiety about yourself, life and the world stinks to high heaven. Sometimes the suffering is so constant or so intense we think that life is not worth living if we have to experience such torture. We feel encompassed by our anxiety and sadness that it wraps around our neck and threatens to pull us under with it. Barely having strength to tread water, we wonder why we don't just give up the struggle. And sometimes we almost do. Knowing how to let go of limiting beliefs is the life jacket you need.

Let Go of Limiting Beliefs by Letting Go of Fear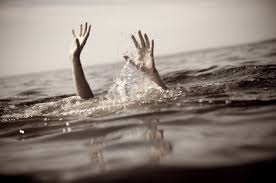 Our mind tricks us into thinking that the limiting beliefs, which are really fear, protects us somehow. If we are vigilant we can stop the worst from happening. Or we can be prepared for it. This makes fear sound like "logic" and the seeming rationality of it makes the fear hard to let go of.
It is not logic. Why would you be afraid for seven months of an upcoming trip because you have to be on a plane for a few hours. Would you rather be anxious for seven months or just the few hours you are on the plane? (Actually you can get rid of anxiety of flying, too.)
Also, the worst might not happen. And, probably won't happen.
And, waiting for it everyday is much more suffering. Anticipatory anxiety is always worse.
How to Choose Fearlessness
You can choose not to be afraid. Just as easy as deciding to, but you have to get rid of that voice that says you'll be worse off or vulnerable or something. Because not having Anxiety will be better not worse. Infinitely better. Work to change this limiting belief before doing anything else (Using Affirmations to Cure Anxiety). Do it gradually so it sticks and you believe it wholeheartedly.
Once you believe you can choose to let go of limiting beliefs, you have to practice. The anxiety will come back by habit, and you have to non-judgmentally keep reminding it to go. You will have to do this over and over again. Over and over. If you expect it to come, you will be easier on yourself once it does.
Instead of: "Why do I always do this, I am so stupid. I can't get better."
Say jovially, or sillily: "Oh there you are, I knew you'd come back. I don't chose you anymore, sit and have a cup of tea while I go about living my life."
Seriously. We have to take ourselves less seriously.
Join In Life to Let Go of Limiting Beliefs
Don't let the anxiety take away all of your joy. Don't let it overwhelm you and keep from things that can make you happy. Know that you deserve to participate in good things in life.
Feeling like you don't deserve to be happy is another limiting belief to work on immediately. You are not an outsider who is unwelcome. This is what the anxiety and depression want you to think so they stay in control. If you were treated badly in your past, that is what your abuser wanted you to think so he or she stayed in power. This is not true. You are not an outsider. You are welcome.
What? You think you are safer out there?
You are not safer out there. You are suffering. You belong just like everyone else. You are not alone. YOU ARE NOT ALONE. Come in.
Logic can be skewed by limiting beliefs. Skew it back!
What beliefs do you want to change?
I blog here: Heal Now and Forever Be In Peace,
share here: Twitter@JodiAman, Google+
inspire here: Facebook: Heal Now and Forever Be in Peace.
APA Reference
LCSW-R, J. (2013, September 4). How to Let Go of Limiting Beliefs About Yourself, HealthyPlace. Retrieved on 2019, July 18 from https://www.healthyplace.com/blogs/anxiety-schmanxiety/2013/09/letting-go-of-limiting-beliefs
Author: Jodi Lobozzo Aman, LCSW-R