Easing Symptoms of PTSD: Nightmares, Panic, and General Anxiety
PTSD (Post Traumatic Stress Disorder) is a common ailment that is often misdiagnosed. That's because the symptoms of PTSD are similar to many other mental health disorders listed in the DSM manual. These include but are not limited to ADHD, Bipolar Disorder, Anxiety Disorders, Adjustment Disorders, Depressive Disorders, Borderline Personality Disorder, OCD, and Oppositional Defiant Disorder. Surprised?
What is Trauma?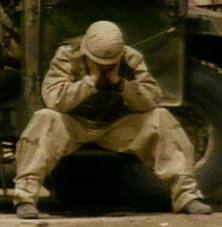 "Trauma" is the medical term for serious injury. Psychological trauma can include experiences of imminent danger, gross instability, neglect, sexual abuse, physical violence, (including living in a war, experiencing child abuse-physical, sexual, emotional, being in a natural disaster, a terrible accident, a violent crime, etc.) Physical trauma and psychological trauma can happen together or be separate from each other.
People who have a history of trauma can feel sad, suicidal, anxious, angry, disoriented, have chronic pain, nightmares, and difficulty in relationships. Sometimes, they can have flashbacks, which is when a memory is triggered by a smell, sound, or event that brings the person back into a traumatic memory like they are experiencing it in real time. This can happen at night or during the day.
Often people who have experienced trauma, experience a half memory of what happened; the memory of the horror - in other words, what happened to them. Their response to the event gets lost in the remembering. People feel helpless, vulnerable, worthless, stupid, and most disturbing- guilty for what happened. The stories that he or she tells his or herself about the trauma can unfortunately lead the person to negative identity conclusions: I am crazy. I deserve nothing. I am fat and ugly. I am unloveable.
Treatment for Trauma
In therapy, if a person's response (i.e., how they survived) is uncovered (i.e., saved a sibling from getting hurt, worked hard in school), this can be highlighted and brought forth. The story of it can grow. And from there, it provides opportunity for new identity conclusions: I am thoughtful. I am a survivor. I stopped the legacy of abuse. I care. This helps make the memory a whole memory. In every oppression, there is some kind of protest–no matter how small–it is always there. This protest is more often than not subjugated by the abuse itself, so is rendered invisible. Therapeutic conversations help bring it out.
A person's active response always suggest what is given value by him or her. It tells what is precious in his or her life. It provides a place to stand--a place where the person is an agent in their life rather than a passive recipient of it.
Once action and values are made visible, this can decrease many of the PTSD symptoms the person experiences, including depression, anxiety, flashbacks, insomnia, low self esteem, OCD, etc.
What do you think?
By Jodi Lobozzo Aman
I blog here: Heal Now and Forever Be In Peace
and here: Anxiety-Schmanxiety Blog,
share here: Twitter@JodiAman, Google+
inspire here: Facebook: Heal Now and Forever Be in Peace,
Get my free E-book: What Is UP In Your DOWN? Being Grateful in 7 Easy Steps.
APA Reference
LCSW-R, J. (2012, October 24). Easing Symptoms of PTSD: Nightmares, Panic, and General Anxiety, HealthyPlace. Retrieved on 2019, June 26 from https://www.healthyplace.com/blogs/anxiety-schmanxiety/2012/10/easing-symptoms-of-ptsd-nightmares-panic-and-general-anxiety
Author: Jodi Lobozzo Aman, LCSW-R