The Label of ADHD: The New Four Letter Word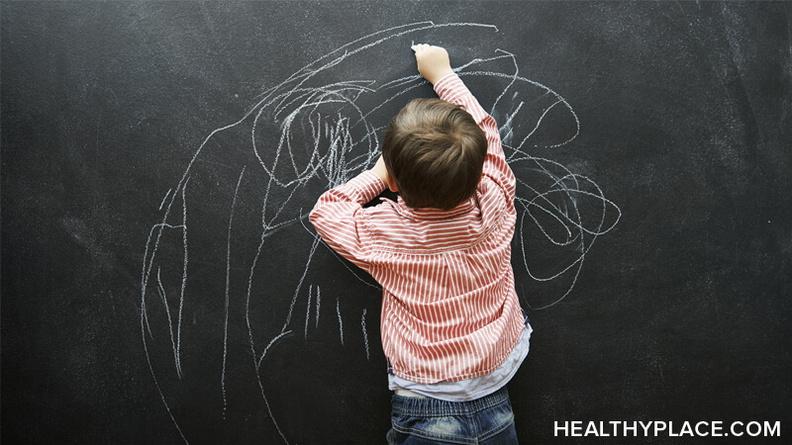 Maybe because I was once diagnosed with minimal brain dysfunction, I don't find the newer label of ADHD so bad. MBD sounds like something the cast of Monty Python and the Flying Circus came up with. ADHD on the other hand sounds somewhat more descriptive and less post lobotomy-ish. This is why I was so surprised to encounter somebody yesterday so embarrassed by the ADHD label, they censored me. Is someone else's ADHD self-stigma something I need to better understand?
A reader had come across my adult ADHD blog while researching attention deficit hyperactive disorder. It was a new diagnosis for him and he, like any sane individual, wanted to know more about it. He also looked me up on Facebook and friended me. He had some very nice things to say in his friend request. I was so thankful that I took time to leave a comment on his wall. He hadn't mentioned which blog of mine he liked, so I left a friendly generic comment.
I think.
The Label of ADHD Makes Some Want to Stay in the Mental Illness Closet
Frankly, I can't recall exactly what I wrote. Ah, the blessed mental fog of ADHD. I'm almost certain I never mentioned it, but whatever I wrote apparently had the four letter word "ADHD" in it. It alarmed him so much that he deleted the wall posting and sent me a friendly email via Facebook with a warning to not post on his wall about ADHD anymore. He hadn't "come out" with his ADHD yet, which means ADHD self-stigma was in full effect. In a short series of emails, I found out he was a gay activist and wasn't embarrassed by ADHD at all. He just didn't want anybody to know he had it.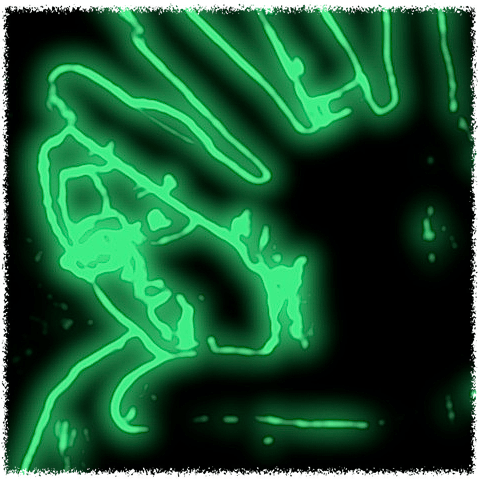 He admitted that he overreacted, but I was initially offended. I admit it. I felt what we in the mental health industry often refer to as being stigmatized. I wrote about stigma a bit when covering the YMCA ad fiasco. I've had employers and educators alike treat me poorly because I have ADHD, but to have my words of thanks removed because I wrote "ADHD" or even just blog about it was a new experience.
Learning to Relate to Other People's Self-Stigma Over the Label of ADHD
Within the hour, however, I began to empathize with him. Here was a guy used to fighting for a cause—a guy familiar with the scars of stigma and prejudice—and he panicked a bit over the label of ADHD. Stunning. What do folk think about the diagnosis of ADHD that they'd be so distressed by having it? I've had the diagnosis for so long that I accept it as part of me the way I accept my beard is graying. No, wait. That's not right.
Truthfully, I was so relieved by the answers that "ADHD" as a diagnosis provided that I embraced it over two decades ago. I need to remind myself, though, that not everybody is as comfortable.
I write for people who have the ADHD diagnosis and embrace it, and I stick my tongue out at the ones who claim we're deluded, but I haven't truly considered writing for people still on the outside, afraid to come in—people who fear the label of ADHD and what it might make others think about them. I don't know if this will change how I approach the subject in the future, but it sure has given me something to ponder.
What do you make of it? Does the label of ADHD bother you?
Follow me on Twitter for my ADHD escapades at @SplinteredMind or my novel writing project over at @DouglasCootey. And if you're a glutton for punishment you can friend me on Facebook as well.
APA Reference
Cootey, D. (2010, July 29). The Label of ADHD: The New Four Letter Word, HealthyPlace. Retrieved on 2019, August 19 from https://www.healthyplace.com/blogs/adultadhd/2010/07/adhd-stigma-the-new-four-letter-word
Author: Douglas Cootey
Anne, Hallowell & Ratey cover 25 steps for adults with ADHD to treat their problem without medication (chapter seven of Driven to Distraction). It's a short chapter, but it's worth picking up from the library. You may not be able to medicate your son, but he can still learn vital coping mechanisms to get control of his ADHD. Good luck and thanks for writing!
I have a brother who has had difficulty with certain faculty members because of his epilepsy. Stigma is indeed still an issue.

I'm sorry about your relative's children. That is terrible, yet I know that it happens all the time. Side-effects are no light matter. Psychmeds are powerful things. They aren't to be taken cavalierly.

Thanks for your insightful comment, Soozcat.
Well, as I said, I was upset at first, but then became puzzled. I never imagined that ADHD had such a stigma for some people. It was a true learning experience.
Leave a reply