ADHD and Forgetting to Eat: How Did I Do?
Last week, I set a goal to target one bad ADHD habit and set so many timers against it that the odds of success would be in my favor. Let's see how I did.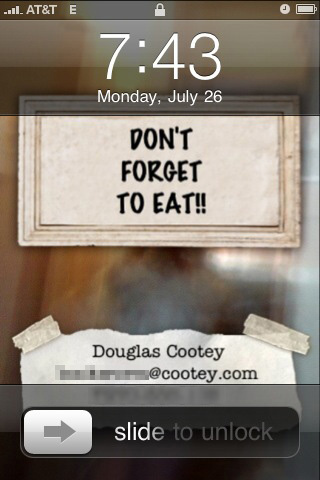 Douglas 0; ADHD 4
I started off the week with the greatest of intentions. I woke up last Tuesday, set a timer for 30 minutes, then read news for 2 more hours—forgetting entirely to eat. Same pattern on Wednesday. On Thursday, I completely forgot to set a timer. I lost track of time and still haven't found it.
By Friday, I was making progress. I had cut the time between when I woke and when I ate to an hour. Still, I was failing to eat in time to prevent ticking episodes.
(For those just tuning in, I am disabled with Depression and Chronic Motor Tic Disorder. There are several triggers to the ticking such as exhaustion, anxiety, or a lack of potassium and protein—at least as far as I can tell. This means that if I forget to eat, I will likely tic. Since I have ADHD, that is often.)
ADHD in Adults Has Diverse Symptoms
Not all adults with ADHD have the same symptoms, or manifest the same symptoms in an identical way (adult adhd symptoms). This variety has contributed greatly to the general confusion in identifying the disorder. Other people might simply forget to go to the bathroom. For me, snacking without paying attention or forgetting to eat entirely are serious problems. The one thing we have in common is forgetting.
Adult ADHD and Being Forgetful
We forget everything. I've even made forgetting why I entered a room a lifestyle. I'll stand there and talk to myself.
"OK, I know I'm here for a reason. It's not to aimlessly walk in circles…Hello? Why are you here!?!"
In those cases, I leave the room and start over again, like an amnesiac from a murder mystery being brought back to the scene of the crime. Eventually, I either jostle the mental block and remember what errand I had sent myself on, or I accuse my wife of killing Colonel Mustard with the pipe in the kitchen.
Apply Your Quirky Intellect To Solve Your Quirky Problem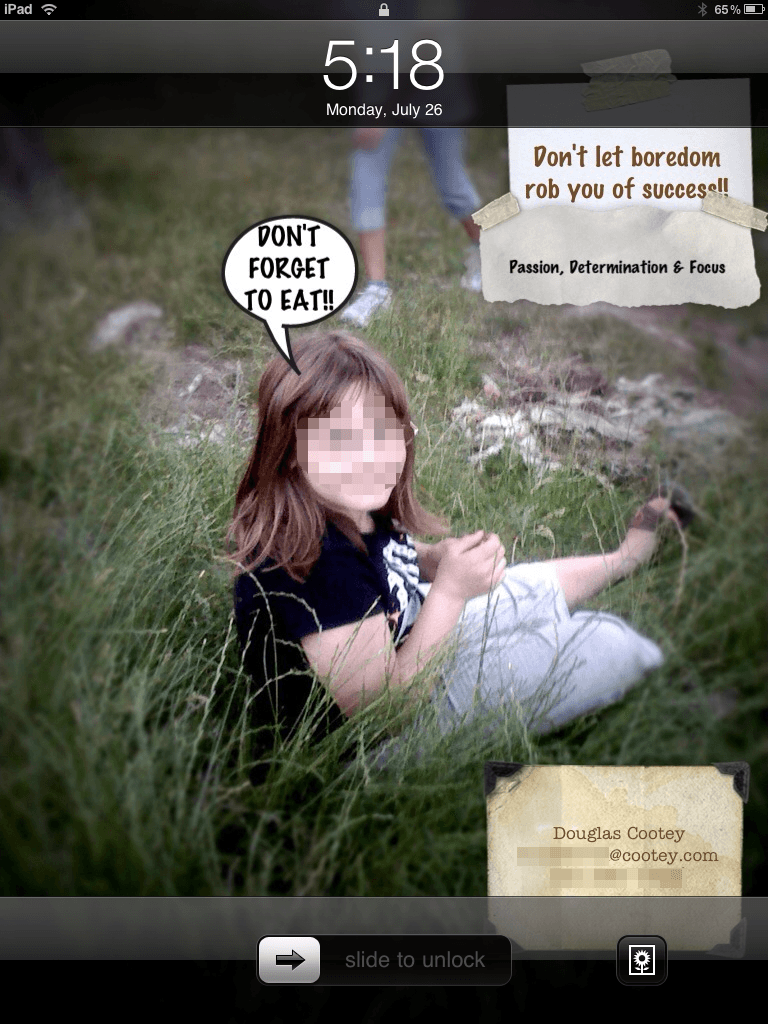 When I analyzed my morning habit of forgetting to eat, I realized that when I wake up I am groggy and don't think to set a timer. That was where everything fell apart—before I even started. I fixed this by thinking about what I look at in the first moment of every morning: my iPad and iPhone.
Using an app called "Stick It", I plastered reminders on the lock screen. That was the key. Saturday and Sunday were successes. By Monday, I had eaten 30 minutes after I had awoken, and still had made time for news.
I'll need to firmly set the habit of paying attention to the timer when it goes off, but overall I am quite pleased with the results. By analyzing our unique quirks and problems, we can apply our rumored ADHD intellect to the situation and come up with unorthodox, but effective, solutions.
Follow me on Twitter for my ADHD escapades at @SplinteredMind or my novel writing project over at @DouglasCootey. And if you're a glutton for punishment you can friend me on Facebook as well.
APA Reference
Cootey, D. (2010, July 27). ADHD and Forgetting to Eat: How Did I Do?, HealthyPlace. Retrieved on 2023, December 6 from https://www.healthyplace.com/blogs/adultadhd/2010/07/adhd-forgetting-to-eat-how-did-i-do
Author: Douglas Cootey
I know this is an old article but it made me laugh since it was like reading an autobiography at least as far as the adhd portion. I feel proud when I've had breakfast by 2pm and can make it up the stairs and still remember why i went to begin with.
I'm glad you are making progress! I think your entire life will transform once you start taking good care of yourself. Sleep and eat as regularly as possible :) I'm proud of you
<3
Brin
I'm glad you are making progress! I think your entire life will transform once you start taking good care of yourself. Sleep and eat as regularly as possible :) I'm proud of you
<3
Brin
You wouldn't be proud of me after last night's bedtime, but thanks. I am making progress. Sorta. LOL
I'm not ADD but I do frequently forget what I'm doing and why, particularly in the morning. It's a meds thing.
What I like to do with things I have to do in the morning is put them right where I'll trip over them. Like if I need to remember to take something with me when I go out, I put it on my shoes. I put my medications in the sink so I'll have to notice them. And so on.
Oh, and I use lots of alarms too. :)
- Natasha
Thanks for the comment, Natasha. I was just thinking today that I should keep some almonds by the bedside to pop in my mouth in the morning. Because of my tic disorder, I don't pop out of bed like I used to do. Now I take a bit to get going.
I like to put things where I have to trip over them to force me to remember, too. Drives my wife crazy. But sometimes it's the only way. ;)
Leave a reply