Dr. Wilson as Your Anxiety Coach
Dear friends,

Sometimes it's not so easy to understand how to get better by following instructions on a screen...
I am exploring a variety of ways to help people who get stuck and need one-on-one help. The options you see on this page will change over the next months.
Currently, here is the procedure.
1. What I offer
I provide telephone consults for anyone suffering from anxiety problems. I will also talk with family or friends who request advice. I offer to listen intently to your questions, ask you specific questions to quickly understand the nature of your trouble, and advise you on self-help strategies if I can. If I believe you need professional help in addition to working on your problem alone, I will do my best to advise you on the issues you may need to address in that treatment.
I will work as quickly as possible and will be as specific as I can be with my suggestions.
My usual guideline is to talk for one session. If you request, and if I think it will be valuable to you, I will talk with you one to two more times. Rarely I will make an exception and offer self-help strategies in more than three sessions with the same person.
2. What to do before you contact me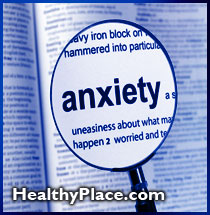 I would love to be able to help as many people as possible learn to apply self-help skills to their problems of anxiety. Obviously, however, there are limitations. First, I have only so many hours per week that I can devote to helping people by phone. I am booked far in advance and it may be months before I can speak with you. Second, using the phone instead of seeing you face-to-face limits my skills of observation. Third, I will not be "treating" you (as a mental health professional in his/her office would) but will be advising you on self-help strategies. Some people will need more help than I can offer.
Therefore, I request that you try these before you contact me:
Work through the material on this site as best you can. Take notes. Identify where you are having trouble.
Order the relevant materials in our Self-Help Store section, and work with them. Before I offer self-help phone advice, I expect people experiencing panic attacks to work first with The Don't Panic Self-Help Kit and read Part II of Don't Panic. People with obsessive-compulsive disorder should read at least Part II of Stop Obsessing! and listen to TheStop Obsessing! Audio-tape Series. Those afraid of flying should study Achieving Comfortable Flight, or. . . work with The Don't Panic Self-Help Kit and read chapter 21 in Don't Panic. (You'll find all these listed in the Self-Help Store section.) Doing your "homework" prior to talking to me is "cost-effective." We then can begin at an intermediate level instead of an introductory level. As well, I will be assigning you to work on certain areas of these materials.
Consider seeing a mental health professional in your community who specializes in treatment of anxiety disorders. You are far more likely to gain help when you see someone locally. The most difficult aspect of this choice is finding a professional trained in the treatment of anxiety disorders. This is work considered a "specialty" in mental health, meaning your therapist needs to have done advanced training specifically on treatment of the anxiety disorders and needs to have received supervision on his/her cases during that training. Most mental health professionals, while highly competent, have a general practice instead of a specialty practice. One way to find a specialist is to look in the directory of the Anxiety Disorders Association of America (ADAA.org). While ADAA does not certify that its professional members are properly trained, it at least directs you to professionals who have expressed an interest in this field.
See your physician to rule out any physical causes of your symptoms.
3. How to reach me
The best way is to e-mail me at rrw at med.unc.edu. Or, you may write me at Reid Wilson, Ph.D., P.O. Box 269, Chapel Hill, NC 27516. (Although my phone number is available, I ask that you use these options instead.)
Please include:
in a sentence or two, what is your problem or set of problems?
in a sentence or two, what do you need from me?
your first name and age. (Please know that I may have to ask you a further question or two before I agree to help. If you write me, give me phone numbers to reach you if necessary.)
indicate if you are requesting a 1/2 session (22 minutes) or a full session (45 minutes).
indicate if you have a special need regarding what day, time or week you want to talk (see "how we schedule a time" below)
if you have a question to help you decide whether to actually book an appointment with me.
---
4. How I will respond to your first message
I will answer your e-mail within three days and your letter within five days. I will let you know roughly when I will be contacting you to schedule an appointment.
5. My charges
I am doing the best I can to offer you free information on this web site. Providing self-help has my commitment since I was 19 years old, and I worked for three years to create this site as a means for you to learn without charge. I am continuing to build this site as a successful way for people to help themselves.
However, I do need to charge for individual contacts. Here are my fees:
1/2 session (22 minutes) $ 55
full session (45 minutes) $100
6. How we schedule a time
My office will first contact you to say we have received your request and will indicate roughly how long it may be before we can schedule a time. Later, we will contact you to confirm a time of the appointment and to arrange payment. Your payment must be received 48 hours prior to the appointment or it will be canceled. Appointments must be canceled prior to 48 hours before to appointment or you will be charged the agreed upon fee.
Please note: 90% of the time our scheduled time to talk will be between 9AM and 1PM Eastern Standard time. This means you may need to talk at work or schedule time off from work to call me.
next: How Safe is Commercial Flight?
~ back to Anxieties Site homepage
~ anxiety-panic library articles
~ all anxiety disorders articles
APA Reference
Staff, H. (2009, January 3). Dr. Wilson as Your Anxiety Coach, HealthyPlace. Retrieved on 2023, December 9 from https://www.healthyplace.com/anxiety-panic/articles/dr-wilson-as-your-anxiety-coach
Last Updated: July 1, 2016