Effectiveness of Antidepressants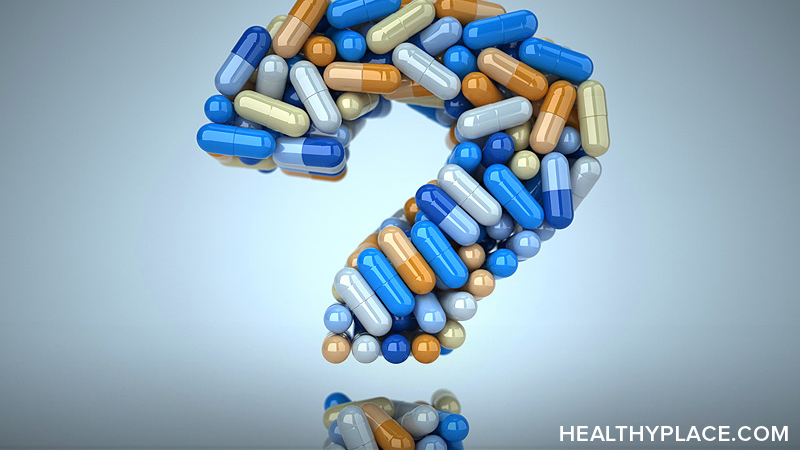 Depression can often be treated quite effectively by drugs called antidepressants. Read about the effectiveness of antidepressants.
The Strange Pill
This leads me to another odd experience I have had a number of times. Depression can often be treated quite effectively by drugs called antidepressants. What these do is increase the concentration of neurotransmitters in one's nerve synapses, so signals flow more easily in one's brain. There are many different antidepressants that do this via several different mechanisms, but they all have the effect of boosting one of the neurotransmitters, either norepinephrine or serotonin. (Imbalances in the neurotransmitter dopamine cause the schizophrenic symptoms.)
The problem with antidepressants is that they take a long time to take effect, sometimes as long as a couple of months. It can be hard to keep up hope while waiting for the antidepressant to start working. At first, all one feels is the side effects - dry mouth ("cottonmouth"), sedation, difficulty in urinating. If you're well enough to be interested in sex, some antidepressants have such side effects as making it impossible to have orgasms.
My Strange Antidepressant Experience
But after a while, the desired effect begins to happen. And here is where I have the odd experiences: I don't feel anything at first, the antidepressants don't change my feelings or perceptions. Instead, when I take antidepressants, other people act differently towards me.
I find that people stop avoiding me, and eventually start to look directly at me and talk to me and want to be around me. After months with little or no human contact, complete strangers spontaneously start conversations with me. Women start to flirt with me where before they would have feared me.
This, of course, is a wonderful thing and my experience has often been that it is the behavior of others rather than the medicine that lifts my mood. But it is really strange to have others change their behavior because I'm taking a pill.
Of course, what really must be happening is that they are reacting to changes in my behavior, but these changes must be subtle indeed. If this is the case the behavioral changes must happen before there is any change in my own conscious thoughts and feelings, and when it starts to happen I cannot say that I've noticed anything different about my own behavior.
While the clinical effect of antidepressants is to stimulate the transmission of nerve impulses, the first outward sign of their effectiveness is that one's behavior changes without one having any conscious knowledge of it.
One friend who is also a consultant who suffers from depression had the following to say about my experiences with antidepressants:
I've had the almost identical experience--not just in how PEOPLE treat me, but how the entire WORLD works. For instance, when I'm not depressed, I start getting more work, good things come to me, events turn out more positively. These things COULDN'T be reacting to my improved mood because my clients, for example, may not have talked to me for months prior to calling and offering me work! And yet, it truly does seem that when my mood looks up, EVERYthing looks up. Very mysterious, but I do believe there's some kind of connection. I just don't understand what it is or how it works.
Some people object to taking psychiatric medications - I did until it became clear I would not survive without them, and even for some years afterwards, I wouldn't take them when I was feeling well. One reason people resist taking antidepressants is that they feel they would rather be depressed than to experience artificial happiness from a drug. But that's really not what's happening when you take antidepressants. Being depressed is as much a delusional state as believing oneself to be the Emperor of France. You may be quite surprised to hear that and I was too the first time I read a psychologist's statement that his patient suffered from the delusion that life was not worth living. But depressive thought really is delusional.
It's not clear what the ultimate cause of depression is, but its physiological effect is a shortage of neurotransmitters in the nerve synapses. This makes it difficult for nerve signals to be transmitted and has a dampening effect on much of your brain activity. Antidepressants increase the concentration of neurotransmitters back up to their normal levels so that nerve impulses can propagate successfully. What you experience when taking antidepressants is much closer to reality than what you experience while depressed.
next: A Risky Treatment
APA Reference
Staff, H. (2007, March 6). Effectiveness of Antidepressants, HealthyPlace. Retrieved on 2023, December 9 from https://www.healthyplace.com/thought-disorders/living-with-schizoaffective-disorder/effectiveness-of-antidepressants
Last Updated: June 10, 2019