How Does a Suicide Prevention Hotline Prevent Suicide?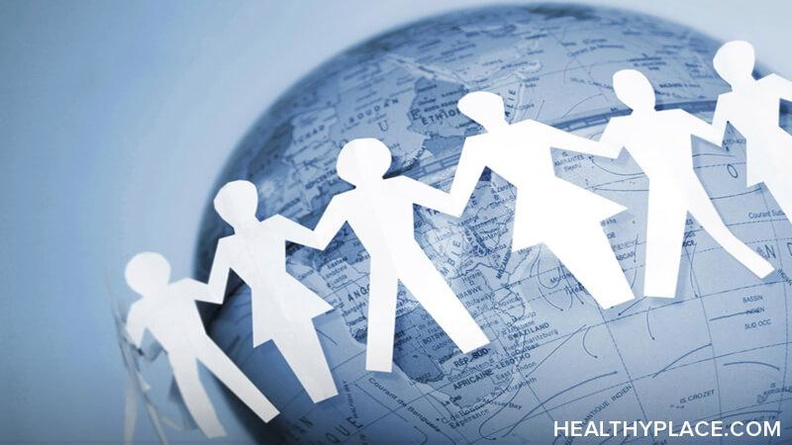 The goal of any suicide prevention hotline is to prevent suicide, but how do suicide prevention hotlines help? This is a question that many people have asked and yet few answers are agreed upon by experts. Suicide prevention is very difficult to quantify, but a message people who work suicide hotlines often get from callers is that the hotline, "saved my life."
A Suicide Prevention Hotline and a Life Saved
If you talk to anonymous suicide hotline operators, they can all tell you stories where lives have been saved on the phone. In a Time article, Inside the National Suicide Hotline: Preventing the Next Tragedy, a call operator recalls when a man called the National Suicide Prevention Lifeline feeling like he was a burden on everyone and that his family would be better off without him.
He was drinking heavily, had a gun with him and was driving himself to a place where he could shoot himself and no one would find him. The operator was able to convince the man to stop by the side of the road, leave the gun in the car and walk to the nearest hospital. The operator remained on the phone with the man for the mile-and-a-half walk. There seems little question that a man's life was saved that night.
And stories like this are experienced by all Lifeline operators.
Evidence for Suicide Prevention Hotlines
It is difficult to gather strict evidence about the effectiveness of suicide prevention hotlines, but Dr. Madelyn Gould of Columbia University found that of Lifeline callers:
12% of suicidal callers said that talking to someone at Lifeline prevented them from harming or killing themselves
Almost 50% followed through with a counselor's referral to seek emergency services or contacted mental health services
About 80% said that Lifeline had something to do with keeping them alive
How Does a Suicide Prevention Hotline Prevent Suicide?
Suicide prevention hotlines are people's last line of defense against the final act of suicide or the harmful act of a suicide attempt. People will call a suicide hotline with a gun, physically or metaphorically to their heads. No other suicide prevention means can step in at that time. And while everyone would prefer people get help long before they get to that place, once they are there, suicide prevention hotlines are critical in helping someone through that situation.
Suicide prevention hotlines help because:
Suicide prevention hotline operators do not believe in the stigma of suicide and do not judge callers for their feelings, actions or personal circumstances. This attitude is highly beneficial to the callers and a hard thing to find elsewhere.
Suicide prevention hotline workers are trained professionals and know what to say and do in a crisis.
Suicidal callers often open up to strangers in an honest way that they find difficult to do elsewhere.
Hotline operators are able to make referrals to mental health resources that many callers follow up on.
Suicide prevention hotline operators truly listen to callers and let them know that someone does care about their lives.
APA Reference
Tracy, N. (2022, January 10). How Does a Suicide Prevention Hotline Prevent Suicide?, HealthyPlace. Retrieved on 2023, September 22 from https://www.healthyplace.com/suicide/how-does-a-suicide-prevention-hotline-prevent-suicide
Last Updated: January 16, 2022