Treatment for Male Impotence
male sexual problems
You can begin by discussing your impotence with your family doctor. Many primary care physicians are not treating impotence in their practices. If your family doctor does not treat impotence, he or she will probably refer you to a urologist.
The physician who treats your impotence should first determine the cause of your impotence and then help you choose the simplest, safest and most effective treatment option for you.
You should know that difficulties in getting or keeping an erection is a common problem among men. The following treatments for impotence may be considered. Your doctor will be able to discuss these treatments with you in more detail and advise you on the advantages and disadvantages of each.
Talk to your partner. Impotence won't go away unless you face up to it. If you're in an ongoing sexual relationship, then being open and honest with your partner can help identify any anxieties that might be causing the problem.
Sex counseling or sex therapy. This can be effective for the small percentage of men who have psychological impotence. Sex counseling or sex therapy is most often successful when you have a cooperative partner willing to attend sessions with you.
Lifestyle changes.Cutting out alcohol, tobacco and recreational drugs can lead to significant improvements.
Vacuum device. This technique uses a mechanical device which creates a vacuum around the penis and causes it to enlarge in a way that is similar to a natural erection. In order to maintain the erection, a tension ring (similar to an elastic band) must be pushed onto the base of the penis. This stops the blood escaping from the penis too quickly, and with the tension ring in place, the erection can be maintained for up to 30 minutes.
---
---
Penile injection therapy. Medication is injected into the base of the penis, causing the penis to become hard almost immediately and the erection to last for one to two hours.
Penile insertion (transurethral) therapy. This involves inserting an applicator containing a tiny pellet of medication into the end of the penis. Once the pellet is released, it causes an erection to develop over the next 10 to 30 minutes.
Penile implants. This is a surgical procedure which involves the permanent insertion of a cylinder in the penis, which is connected by a tube to a pump in the scrotum. This procedure permanently alters the penis so that a natural erection will never again be possible.
Drug therapy. Drug therapy for impotence (Viagra) has received a great deal of publicity. The drug works by opening up the blood vessels to the penis, so it may help patients who have trouble achieving erection due to lack of blood supply to the penis. It is not suitable for patients with heart problems.
Hormone replacement therapy. In the form of testosterone injections can be effective for the 3-5% of men who are impotent due to a low level of male hormone.
New Drugs to Treat Impotence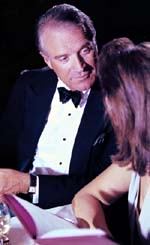 Every man's worst nightmare is to realize, in the heat of a passionate moment, that he can't get an erection. Lucky for many men, we live in the twenty-first century and all the research in medicine is starting to pay-off. Today if you have erectile dysfunction, you have a variety of treatment options at your disposal, as well as quick fixer-upper drugs that can provide a temporary solution. We've already discussed the causes of impotence, treatment options, and where to find a specialist. But what many men want to know, is if there are treatment options available that don't require any surgery. The answer is "yes".
a gleam of hope
Thanks to modern medicine, a man can soon choose from a variety of new erection drugs. For men who have problems with their Willy, here is an introduction to the new impotence drugs awaiting approval from the FDA.
Nasal Spray: This one gives new meaning to the expression, getting high from snorting. There is still no name for this product, developed by Nastech Pharmaceuticals. The spray works by delivering a dose of apomorphine into the nose. One snort allegedly gives you an erection in five minutes. One of the known side effects is nausea and because nasal delivery puts a large amount of the drug into the bloodstream at once, side effects worsen. You can expect to find it on the market by Spring 2002.

Vasomax: A pill that is supposedly safe for heart patients. This little pill by Zonagen Inc. contains phentolamine mesylate, a drug that dilutes the blood vessels in the penis. It works in about 20 to 30 minutes and it doesn't increase blood pressure. Human trials found that Vasomax caused erections in 40% of users. Some of the known side effects are nasal congestion and dizziness. You can expect to find it on the market by Spring 2001.

Alprox-TD: A topical gel made by NexMed Inc. contains alprostadil, a drug used in injectable impotence treatments. The drug works by allowing greater blood flow through the relaxation of the corpus cavernosum muscle. One of the perks to this gel is that most of the drug stays on your penis therefore minimizing side effects. Human trials found that the gel produced erections in 75% of men within 20 minutes. Some of the known side effects are a slight warming sensation in the penis. You can expect this gel on the market by Spring 2001.

Uprima: A tablet produced by TAP Pharmaceuticals contains apomorphine, a drug that is used in case of poisoning. It is placed under the tongue and begins working through a chemical reaction within the brain causing blood flow throughout the entire body. The drug is safer for heart patients and men who take anti-depressants. Human tests show that 58% of users had an erection within 20 minutes.

IC351: Created by Lilly Icos, the same makers of the famous Viagra pill. Viagra's big brother inhibits the phosphodiesterase type 5 enzyme, which constricts muscles and allows greater blood flow. The pill is still in its initial clinical trials. Some of the known side effects are the same as Viagra - headaches and flushes - but not as strong. It is still not recommended for men with heart conditions. You can expect to find it on the market by 2002.
These are just some of the drugs that are being developed to help men, especially those in their middle ages. But if you don't have an erectile dysfunction (why are you reading this article?), then you can at least use some of this information to make money on the stock market.
It is very important that you consult your doctor or a specialist before tying any of these new miracle drugs. For more information about impotence, check this out.
APA Reference
Staff, H. (2008, December 21). Treatment for Male Impotence, HealthyPlace. Retrieved on 2023, December 6 from https://www.healthyplace.com/sex/psychology-of-sex/treatment-for-male-impotence
Last Updated: April 9, 2016