List of Self-Help Groups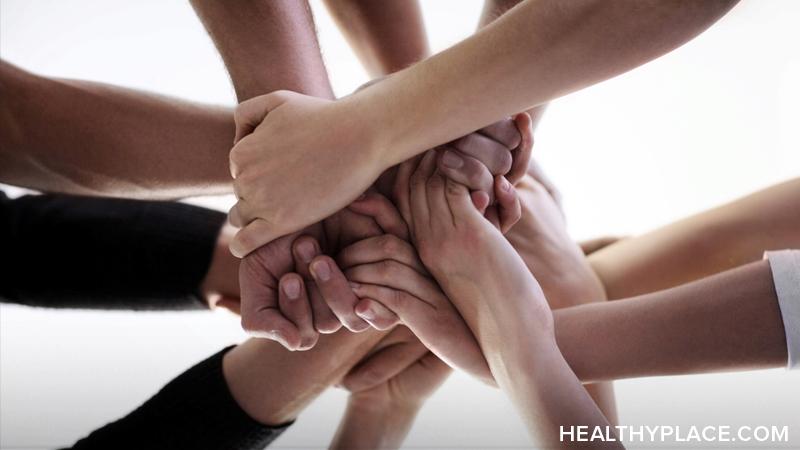 Start with this mental health self-help groups list if you or a loved one is looking for a safe place to share experiences, coping strategies, and other helpful information about a mental illness:
Anxiety and Depression Association of America (ADAA). Use the ADAA mental health support group directory to find groups near you that address generalized anxiety disorder (GAD), obsessive-compulsive disorder (OCD), depression, panic disorder, various phobias, and more.
Depression and Bipolar Alliance (DBSA). Use the DBSA directory to find bipolar disorder support groups and depression support groups near you. If there's not a group in your area, or if you can't make it to a face-to-face meeting, DBSA offers online support groups in real time.
Children and Adults with Attention Deficit Hyperactivity Disorder (CHADD). With CHADD's search database, you can find local ADHD support groups in your community as well as certified parent-to-parent teachers. A certified parent teacher provides self-help guidance and strategies for parents of ADHD children. The site also offers Ask to Expert Online Chats. Visit the page for a schedule so you can ask the experts your own ADHD questions and have them answered live in real time.
Schizophrenia and Related Disorders Alliance of America (SARDAA). If you or a loved one suffers from schizophrenia or a related disorder, SARDAA supports and trains Schizophrenics Anonymous (SA) groups all over the US. Use the search database to find a schizophrenia support group in your area.
National Eating Disorders Association (NEDA). NEDA provides a search database where you can find a face-to-face eating disorder support group in your community. The organization also offers support to parents, families, and friends of those with eating disorders through their NEDA Navigator program.
National Alliance on Mental Illness (NAMI). If you or a loved one has a mental illness other than these listed here, visit NAMI to search for NAMI Connection recovery and support groups in your area. These groups support people living with a variety of mental illnesses. NAMI also offers a peer-to-peer educational program for adults with mental illness. The program provides a course consisting of 10 two-hour sessions taught by trained individuals living in recovery from mental illness. The program uses presentations, live discussions, and exercises and is completely free of charge. Click here to learn more about NAMI Peer-to-Peer Programs.
While this list of self-help groups is in no way comprehensive, the organizations listed are well-known and established in the mental health support community.
See Also
APA Reference
Gluck, S. (2021, December 15). List of Self-Help Groups, HealthyPlace. Retrieved on 2023, December 9 from https://www.healthyplace.com/self-help/self-help-information/list-of-self-help-groups
Last Updated: August 25, 2022