My Photo Gallery
"How much is a picture worth?"
My Photo Gallery
This is me at Mardi Gras (one of the perks of living close to New Orleans.) They throw the best parties and parades. Unlike other typical parades they throw beads, candy, cups, and other unmentionables from the floats. You have to experience it at least once in your life.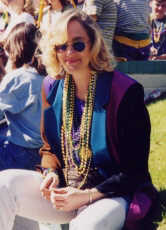 Me & Hubby - Every once in a great while we like to dress up and pretend we're fancy. Then it's back to those wonderful, comfortable jeans.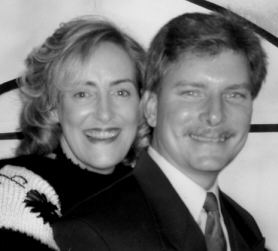 Bern & I on St. Croix - It was always a dream of mine to ride a horse on the beach. I didn't know what fun it would be to take the horses in the ocean!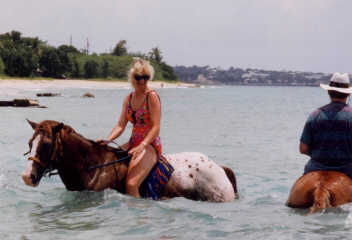 We just love the Caribbean. Sun, ocean and soft breezes.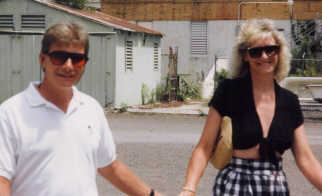 Our Babies - Mister Man (AKA: pumkin head, fuzzy butt). Our first little boy whose not so little. He's one BIG Maine Coon cat! He has the sweetest disposition even if he does love to beat up his sister Silver. He's the hardest nose-rubber we've ever experienced.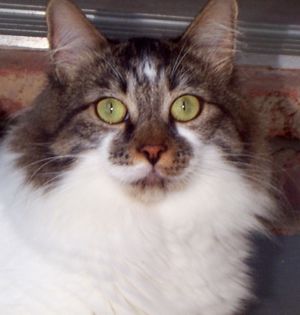 Silver (AKA: stinky and silver baby doo) She is one very loud fat cat so she's on a perpetual diet. Her favorite place to sleep is on a lap.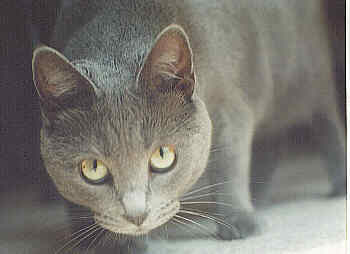 Muffin (AKA: muffin head) We lost our little bit of fluff of nothing to kidney disease in 2001. She was our resident princess except when she went to the vet where she became "miss wild cat". I just can't remove her from the site yet. I miss you Muffin!
My Writing ~ My Photo Gallery ~ My Artwork ~ My Library
---
continue story below
---
next: My Artwork
APA Reference
Staff, H. (2009, November 10). My Photo Gallery, HealthyPlace. Retrieved on 2023, December 9 from https://www.healthyplace.com/relationships/creating-relationships/my-photo-gallery
Last Updated: August 6, 2014