Goodbye, Cavett!
Cavett Robert, CSP, CPAE, was the founder of the National Speakers Association. This article is written to honor his memory.
I remember the first time I met Cavett Robert. I was attending my first National Speakers Association convention in Atlanta in 1990. At the end of one of the sessions, I was standing near the front of the room with my good friend, Larry Winget, taking a few pictures of the celebrity speakers. Cavett put his hand on my shoulder, gave me a hearty welcome to my first meeting and said, "Come on. Let's get someone to take our picture together!" That picture became one of my treasures.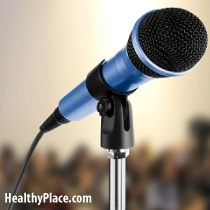 One of the highlights of my professional speaking career came almost exactly six years later. The National Association of Sales Professionals had booked me to present a talk at their monthly meeting. Lee Robert, Cavett's daughter introduced me. As I was looking into the audience I saw Cavett Robert, a life-member of that group, listening intently. It was his first opportunity to hear me speak. After the meeting, he came up to me, shook my hand and said, "You are every bit as good as Lee said you were!" I was humbled by his kind words.
Cavett was the most generous man I ever met. He truly was one of the great influences in my life. As founder and Chairman Emeritus of the National Speakers Association, he created opportunity for me and for nearly 3,900 NSA members to learn from one another; to share their expertise unselfishly and to abide by a code of ethics that set the standard for the speaking profession.
He was THE consummate professional speaker, my friend and colleague. His life touched hundreds of thousands of people across the country. His speaking career of over thirty years was a legend. His legacy was love.
I will always remember the last time I saw Cavett. It was June 7th, 1997. We were attending a chapter meeting of the Arizona Speakers Association. He and his daughter, Lee always sat near the front of the room. When I saw him, I went to him and asked how he was doing. He said, "Life is great!" While shaking his hand, I told him that if it weren't for him and the National Speakers Association, I wouldn't be where I am today in my speaking career. He smiled. I said, "I love you, Cavett." He placed his frail hand upon mine and said, "Larry, the feeling is mutual." Those were the last words I ever heard him speak. I shall forever treasure the memory of that very special moment.
The encouragement I received from him and the people in the organization he founded forever changed my life. Had it not been for Cavett, the relationship books I have written, my own personal legacy, may never have been completed. A new course of action was designed; a path I continue on today. Thank you, Cavett!
---
---
Cavett Robert, CSP, CPAE, died on Monday, September 15, 1997 at 1:03 p.m. in Phoenix, Arizona. He was 89.
Goodbye, Cavett. Your lasting legacy lives on in the minds and hearts of those whose lives you have blessed with your generosity. We love you!
next: Domestic Violence Sucks!
APA Reference
Staff, H. (2008, December 25). Goodbye, Cavett!, HealthyPlace. Retrieved on 2023, December 8 from https://www.healthyplace.com/relationships/celebrate-love/goodbye-cavett
Last Updated: May 22, 2015