A Relationship Enrichment LoveShop
with Larry James
Larry's Relationship Enrichment LoveShop is adapted from his books, "How to Really Love the One You're With: Affirmative Guidelines for a Healthy Love Relationship", "LoveNotes for Lovers: Words That Make Music for Two Hearts Dancing" and "Red Hot LoveNotes for Lovers".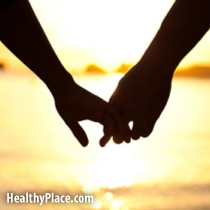 At last. . . An interactive workshop designed to help you fit the pieces of the relationship puzzle together in a healthy way; an inspirational gathering of people interested in transforming their present relationships into extraordinary love relationships!
The Premise. . . Relationships are something that must be worked on all the time, not only when they are broken and need to be fixed!
In this LoveShop you will learn. . .

How to really love the one you're with. . . the one you see in the mirror every morning, and how to really live with the one you love. . . your love partner!

Five powerful keys to successful and healthy love relationships!

The importance of making the distinction between expectations and needs!

New perspectives on handling relationship's biggest problems!

Powerful techniques that offers hope and insight into having whole and healthy love relationships!

Inspiration for unconditional loving!

How to have fun in and with your relationships! Lighten up!

The significance of the "little things;" preventing molehills from becoming mountains!

Humorous, entertaining and empowering ways to view the differences of women and men! Additional topics covered for Singles. . .

How to make things work when things begin to fall apart!

After the break-up. . . what's next? Alone again? The "how-tos" of working on YOU; preparing for love again!

The 3 BIGGEST Mistakes Newly Singles Make and How to Avoid Them

Re-entering the "Dating Game!" A review of the five stages of dating! (As presented in the book "Mars & Venus on a Date" by Dr. John Gray, Ph.D.)

(Optional) An open and candid discussion about physical intimacy between singles! How soon is "too soon?". . . and much more! Results You Can Expect. . .

More effective and loving communication!

A better understanding of how to be in a relationship that works!

The opportunity to get what you need from your relationship!

New ways of thinking that create extraordinary love relationships!

Courage to venture beyond 'what was' to 'what's next' where exciting personal breakthroughs await you!

A desire to give your relationship the attention it needs to grow and prosper!
The Promise. . . When you consistently work on the relationship you have with yourself, you bridge the gap between the relationship you have with your significant other, your personal and professional relationships!
"Larry James speaks from the heart. His words carefully craft a message of hope that inspires couples to work together in a spirit of love and understanding. The powerful effect of his work in the area of relationships can change your life!"
Jack Canfield, Bestselling Co-Aauthor
Chicken Soup for the Soul series
This workshop is presented nationally. It can be presented as a keynote address, as a spouse program or "men only/women only" sessions at conventions, association meetings, awards banquets, marriage or singles retreats and in churches. Church references.

Corporations are presenting Larry's personal relationship work to their employees as a way of helping them to better handle the stress of relationships at home and in the workplace. References from business leaders.
Call, write or send an e-mail for information about booking a "Singles Event," a Larry James "Relationship Enrichment LoveShop" or keynote for your group!
Larry James - CelebrateLove.com
P.O. Box 12695 - Scottsdale, AZ 85267-2695
480 998-9411 - Fax 480 998-2173 - 800 725-9223
CelebrateLove @ cox.net
Larry's popular seminar, "Making Relationships Work; Personally and Professionally" is especially for businesses and networking professionals. It is adapted from Larry's first book, "The First Book of LifeSkills."
Speaker Referral Service - If you are looking for someone to speak on a subject other than relationships give us a call. Larry is a member of the National Speakers Association, has many friends who are speakers and will be happy to refer you to speakers who speak on other topics.
APA Reference
Staff, H. (2008, November 3). A Relationship Enrichment LoveShop, HealthyPlace. Retrieved on 2023, December 1 from https://www.healthyplace.com/relationships/celebrate-love/a-relationship-enrichment-loveshop
Last Updated: June 10, 2015