Your Mental Health and Physical Health are Seamless
Here's what's happening on the HealthyPlace site this week:
---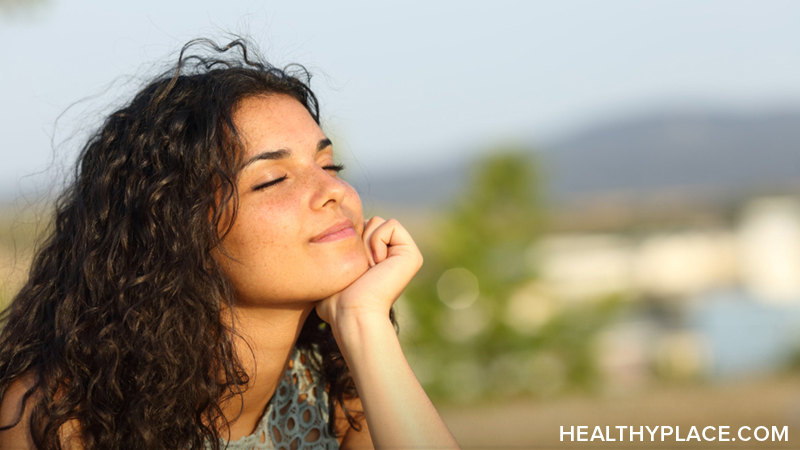 Your Mental Health and Physical Health are Seamless
Your mental health and your physical health are the ultimate circle of life. They exist within us in a seamless loop, and they're both necessary components of a quality life. They affect each other in complex ways and often move up and down together; indeed, problems with our physical health can negatively impact our mental health—and vice versa. We can use the power of this seamless connection as a tool to overcome problems and challenges and live the life we want to live.
For evidence of the oneness of these components of our wellness, look to symptoms. Physical symptoms are part of nearly every mental illness. What's going on in the mind affects the body. Likewise, what's going on in the body affects the mind: physical symptoms, for example, can cause anxiety and worsen depression.
Viewing mental health and physical health as one, as simply our health, helps us make lasting, life-improving changes. Activities that boost both aspects of health include:
Nutritious eating
Proper hydration with water
Breathing deeply
Using relaxation techniques like yoga, meditation, of doing a calming activity
Exercise, even light movement
Adequate sleep
This is just a partial list. The key is to treat your brain and body as one. Nurture them together to feel great mentally and physically.
Related Articles Dealing with Physical and Mental Health
Your Thoughts
Today's Question: In what ways has your physical health affected your mental health? We invite you to participate by sharing your thoughts, experiences, and knowledge on the HealthyPlace Facebook page.
From the HealthyPlace Mental Health Blogs
On all our blogs, your comments and observations are welcomed.
Feel free to share your thoughts and comments at the bottom of any blog post. And visit the mental health blogs homepage for the latest posts.
------------------------------------------------------------------
From HealthyPlace YouTube Channel
I'm Hannah. I Have Bipolar 2
My 3 Biggest Fears about Living with Bipolar Disorder
Do you have fears about living with bipolar disorder? As someone diagnosed with bipolar 2, I know I do. (Watch Hannah and subscribe to the HealthyPlace YouTube channel for more great mental health videos.)
------------------------------------------------------------------
Most Popular HealthyPlace Articles Shared by Facebook Fans
Here are the top 3 mental health articles HealthyPlace Facebook fans are recommending you read:
If you're not already, I hope you'll join us/like us on Facebook too. There are a lot of wonderful, supportive people there.
------------------------------------------------------------------
Mental Health Quote
"Your past does not make you unlovable."
Read more abuse quotes.
------------------------------------------------------------------
That's it for now. If you know of anyone who can benefit from this newsletter or the HealthyPlace.com site, I hope you'll pass this onto them. You can also share the newsletter on any social network (like facebook or stumbleupon) you belong to by clicking the links below. For updates throughout the week, follow HealthyPlace on Twitter or become a fan of HealthyPlace on Facebook. Also, check out HealthyPlace on Instagram, YouTube and Pinterest, where you can share your mental health pins on our Share Your Mental Health Experiences board.
APA Reference
Peterson, T. (2019, March 10). Your Mental Health and Physical Health are Seamless, HealthyPlace. Retrieved on 2023, December 11 from https://www.healthyplace.com/other-info/mental-health-newsletter/your-mental-health-and-physical-health-are-seamless
Last Updated: March 12, 2019