The ABCs of Cognitive Therapy
Here's what's happening on the HealthyPlace site this week:
---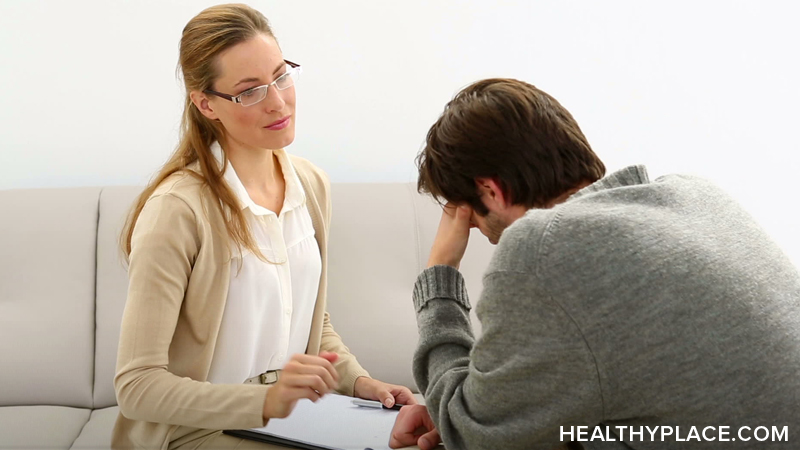 The ABCs of Cognitive Therapy
Cognitive therapies, including cognitive-behavioral therapy (CBT), seek to help people change their thoughts. We all have automatic negative beliefs about ourselves and the world that shape how we feel and act. Improving overall mental health and wellbeing by changing unhealthy thought patterns (like "shoulds," all-or-nothing thinking, or mind-reading) can be very effective.
Simply telling yourself to think differently, though, isn't very effective at all. Many therapists use the ABCDEF model to help people dispute and modify automatic negative thoughts.
A = Activating Event. What event, person, or situation causes the negative thoughts that cascade into negative emotions and behaviors?
B = Beliefs. What do you believe about your "A"? How do you interpret it?
C = Consequences. Specifically, what happens because of your belief?
D = Dispute. Question your beliefs and responses to the activating events. Look for evidence that your beliefs aren't true.
E = Effective. You begin to change your thoughts to form effective new beliefs.
F = Feelings. With your changing thoughts come new feelings and emotions.
Engaging in the entire process leads to lasting improvements in thoughts, emotions, and actions.
Cognitive therapists inform us that it's not an event that causes problems but rather our beliefs about the event. Remembering your ABCs (and DEFs) can help you improve your own mental health.
Related Articles Dealing with Thoughts
Your Thoughts
Today's Question: Have you found an effective way to decrease your negative thoughts? We invite you to participate by sharing your thoughts, experiences, and knowledge on the HealthyPlace Facebook page.
From the HealthyPlace Mental Health Blogs
On all our blogs, your comments and observations are welcomed.
Feel free to share your thoughts and comments at the bottom of any blog post. And visit the mental health blogs homepage for the latest posts.
------------------------------------------------------------------
Most Popular HealthyPlace Articles Shared by Facebook Fans
Here are the top 3 mental health articles HealthyPlace Facebook fans are recommending you read:
If you're not already, I hope you'll join us/like us on Facebook too. There are a lot of wonderful, supportive people there.
------------------------------------------------------------------
Mental Health Quote
"Switch your mentality from "I'm broken and helpless" to "I' am growing and healing" and watch how your life changes for the better."
Read more mental health quotes.
------------------------------------------------------------------
That's it for now. If you know of anyone who can benefit from this newsletter or the HealthyPlace.com site, I hope you'll pass this onto them. You can also share the newsletter on any social network (like facebook or stumbleupon) you belong to by clicking the links below. For updates throughout the week, follow HealthyPlace on Twitter or become a fan of HealthyPlace on Facebook. Also, check out HealthyPlace on Instagram, YouTube and Pinterest, where you can share your mental health pins on our Share Your Mental Health Experiences board.
APA Reference
Peterson, T. (2019, August 12). The ABCs of Cognitive Therapy, HealthyPlace. Retrieved on 2023, December 11 from https://www.healthyplace.com/other-info/mental-health-newsletter/the-abcs-of-cognitive-therapy
Last Updated: August 13, 2019