Movement for Mental Health: A Mind-Body Connection
Here's what's happening on the HealthyPlace site this week:
---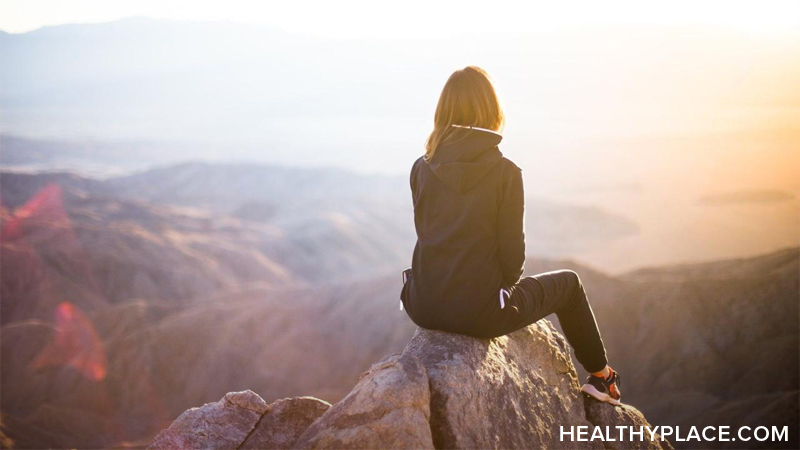 Movement for Mental Health: A Mind-Body Connection
Many of the myriad mental health struggles people face are paralyzing. Depression, PTSD, anxiety, stress, and more can stop us in our tracks. It's hard to move at all, let alone think about moving forward.
While often difficult initially, the best cure for the inability to move is movement. Movement and exercise are powerful. They simultaneously stimulate and soothe, improve the functioning of the central nervous system (including the brain), heart, and lungs, among other things. Movement has many short- and long-term mental health benefits:
Encourages and improves deep breathing
Quiets the mind and body's automatic stress response
Cools the fight-or-flight response
Induces relaxation
Provides natural energy
Increases self-confidence and self-worth
Improves nervous system functioning
Regulates mood
Improves sleep
What is the best form of movement or exercise for mental health? The answer depends on you. Movement isn't a one-size-fits-all approach to mental health. Just a handful of examples includes:
Yoga
Tai Chi
Walking
Running
Swimming
Gardening
Biking
Longboarding/skateboarding
The key is to choose activities that get you moving and that you enjoy doing. Sometimes, we don't enjoy anything, and that's okay. Choose something you can tolerate. Dedicate a short amount of time to it every day and lengthen the time as you feel better. Any kind of movement, done consistently, helps mental health.
Related Articles Dealing with Exercise, Movement, and Mental Health
Your Thoughts
Today's Question: How do you make yourself exercise or get up and move when mental illness makes it seem impossible? We invite you to participate by sharing your thoughts, experiences, and knowledge on the HealthyPlace Facebook page and on the HealthyPlace Google+ page.
From the HealthyPlace Mental Health Blogs
On all our blogs, your comments and observations are welcomed.
Feel free to share your thoughts and comments at the bottom of any blog post. And visit the mental health blogs homepage for the latest posts.
------------------------------------------------------------------
From HealthyPlace YouTube Channel
I'm Hannah. I Have Bipolar 2
Bipolar Stigma: 3 Ways it Affects Our Lives
Living with bipolar disorder is a challenge on its own, however, part of the pain of living with it is dealing with bipolar stigma. When you live with a stigmatized condition, it affects your life in so many ways. (Watch Hannah)
------------------------------------------------------------------
Most Popular HealthyPlace Articles Shared by Facebook Fans
Here are the top 3 mental health articles HealthyPlace Facebook fans are recommending you read:
If you're not already, I hope you'll join us/like us on Facebook too. There are a lot of wonderful, supportive people there.
------------------------------------------------------------------
Mental Health Quote
"She didn't know who would leave or stay, so she pushed them all away."
Read more borderline quotes.
------------------------------------------------------------------
That's it for now. If you know of anyone who can benefit from this newsletter or the HealthyPlace.com site, I hope you'll pass this onto them. You can also share the newsletter on any social network (like facebook, stumbleupon, or google+) you belong to by clicking the links below. For updates throughout the week, circle HealthyPlace on Google+, follow HealthyPlace on Twitter or become a fan of HealthyPlace on Facebook. Also, check out HealthyPlace on Pinterest and share your mental health pins on our Share Your Mental Health Experiences board.
APA Reference
Peterson, T. (2018, May 28). Movement for Mental Health: A Mind-Body Connection, HealthyPlace. Retrieved on 2023, November 29 from https://www.healthyplace.com/other-info/mental-health-newsletter/movement-for-mental-health-a-mind-body-connection
Last Updated: May 29, 2018