How to Help Someone with Depression
Here's what's happening on the HealthyPlace site this week: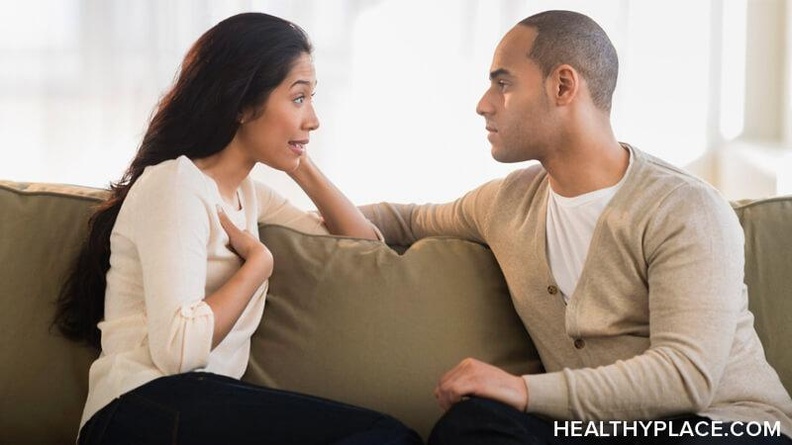 Supporting a Depressed Person
No doubt about it. For the person living with depression, life can be very tough. But it's not easy for spouses or family members either.
"I feel horrible for my husband. He lost his job 3 years ago because of the recession and hasn't found another job. About two years ago, he fell into a deep depression. Even antidepressants don't help much. I've tried being supportive, but to be honest, I really don't know what to do and I'm getting worn out." - Stephanie
Stephanie's situation isn't that unusual. Unfortunately, most people with depression don't reach out and say "here's what I need." That leaves loved ones grasping in the dark, trying to figure out what to do and how to help.
If that's your situation, here are some articles to lead you in the right direction.
How to Support Someone with Depression
From HealthyPlace Mental Health Blogs
Your comments and observations are welcomed.
---
Feel free to share your thoughts and comments at the bottom of any blog post. And visit the mental health blogs homepage for the latest posts.
APA Reference
Staff, H. (2010, July 23). How to Help Someone with Depression, HealthyPlace. Retrieved on 2023, November 29 from https://www.healthyplace.com/other-info/mental-health-newsletter/how-to-help-someone-with-depression
Last Updated: December 27, 2021