5 Mental Health Hacks for Owning Your Life
HealthyPlace Mental Health Newsletter
Here's what's happening on the HealthyPlace site this week: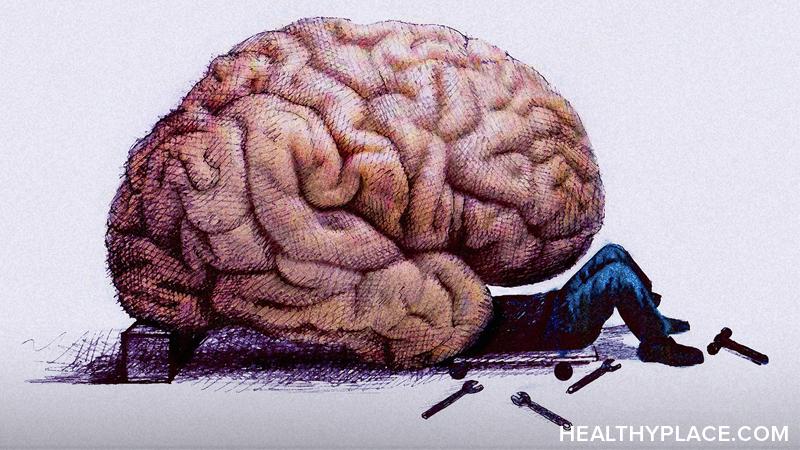 5 Mental Health Hacks for Owning Your Life
Today is a great day to accept yourself, embrace your life, and make yourself mentally healthy.
Know what you do want. Knowing what you don't want (to let ADHD keep you from advancing, for example) is a good start, but knowing what you do want helps you shape your positive life.
Practice self-care for both physical and mental health. Sleep and nutrition are essential for good mental health and wellbeing. Consistently provide your mind and body with fuel and rest so you can enhance your mental health.
Identify your passions and pursue them. Explore your interests anyway as part of knowing what you want and why you want it.
Act. Mental illnesses and personality disorders can stop us in our tracks, each in its own way. To increase mental health and own your life, act anyway. Know what you want. Identify your passions. Take care of yourself, and take small steps in the direction you want to go.

We'll leave you with once final mental health hack: These hacks can be applied in any order, anytime, anywhere, and in any way that works for you. Today, tomorrow, and forever are great days to accept yourself, embrace your life, and make yourself mentally healthy.
Related Articles Dealing with Improving Mental Health and Owning Your Life
Your Thoughts
Today's Question: What do you do to improve your own mental health despite the obstacles you face? We invite you to participate by commenting and sharing your feelings, experiences and knowledge on the HealthyPlace Facebook page and on the HealthyPlace Google+ page.
---
---
From the HealthyPlace Mental Health Blogs
On all our blogs, your comments and observations are welcomed.
Feel free to share your thoughts and comments at the bottom of any blog post. And visit the mental health blogs homepage for the latest posts.
------------------------------------------------------------------
From HealthyPlace YouTube Channel
Mental Health New Year's Resolutions: No New You in 2017
Happy New Year and welcome to 2017! Have you seen headlines that read something like, "New Year. New You!"? Did you make a mental health New Year's resolution similar to that? I used to – until I realized there's no new year, new you.
------------------------------------------------------------------
Most Popular HealthyPlace Articles Shared by Facebook Fans
Here are the top 3 mental health articles HealthyPlace Facebook fans are recommending you read:
If you're not already, I hope you'll join us/like us on Facebook too. There are a lot of wonderful, supportive people there.
------------------------------------------------------------------
Mental Health Quote
"Sometimes when I say "I'm okay", I want someone to look me in the eyes, hug me tight and say, "I know you are not".
Read more mental health quotes.
------------------------------------------------------------------
That's it for now. If you know of anyone who can benefit from this newsletter or the HealthyPlace.com site, I hope you'll pass this onto them. You can also share the newsletter on any social network (like facebook, stumbleupon, or google+) you belong to by clicking the links below. For updates throughout the week, circle HealthyPlace on Google+, follow HealthyPlace on Twitter or become a fan of HealthyPlace on Facebook. Also, check out HealthyPlace on Pinterest and share your mental health pins on our Share Your Mental Health Experiences board.
APA Reference
Peterson, T. (2017, February 1). 5 Mental Health Hacks for Owning Your Life, HealthyPlace. Retrieved on 2023, December 11 from https://www.healthyplace.com/other-info/mental-health-newsletter/5-mental-health-hacks-for-owning-your-life
Last Updated: May 8, 2017