3 Tips to Manage Relationship Conflicts
Here's what's happening on the HealthyPlace site this week:
---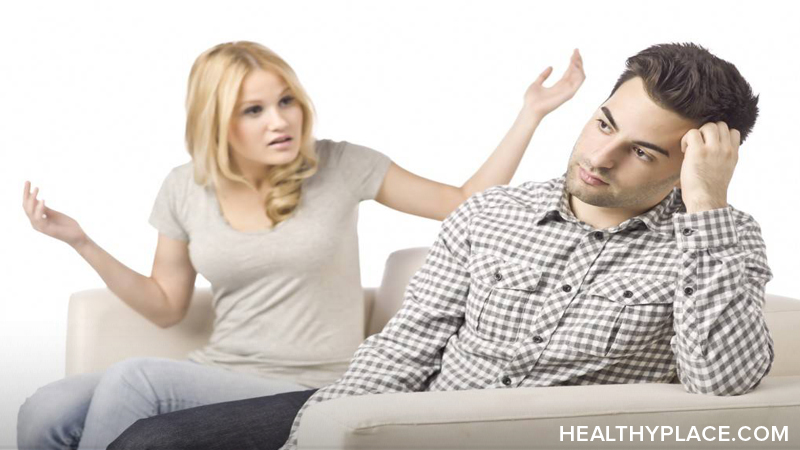 3 Tips to Manage Relationship Conflicts
No relationship is without conflict, but living in constant turmoil in one or more of your relationships can be detrimental to your mental health. When we experience arguments, feel unheard or undervalued, or find ourselves in an unhealthy relationship because of constant disagreements with others, our system is flooded with stress hormones like cortisol and adrenaline and our sympathetic nervous system remains active as we are constantly aroused in order to fight or flee. As a result, we may experience high blood pressure, increased heart and respiration rates, and anxiety.
Dealing with relationship conflict in a healthy manner improves mental health, wellbeing, and relationship satisfaction. Some tips:
Address issues in a timely fashion.  Rather than letting frustration build, talk about problems when they arise.
Stick to the issue at hand. Avoid bringing up problems from the past. Also, focus on the problem itself rather than attacking each other. Even if the problem is the other person's behavior, keep the focus on the behavior and its effects rather than on the person as a whole.
Do something to de-stress after an argument. Do something enjoyable together, take a mindful  walk on your own, or take a few moments to breathe slowly and deeply.
Handling relationship conflicts positively and allowing yourself to move on afterward helps you maintain a healthy balance in your body and in your relationships. This promotes mental health and wellbeing.
Related Articles Dealing with Conflicts in Relationships
Your Thoughts
Today's Question: What is your top tip for handling conflicts when they arise in your relationships? We invite you to participate by sharing your thoughts, experience, and knowledge on the HealthyPlace Facebook page.
------------------------------------------------------------------
Facebook Live: My Life with PTSD
Flashbacks, constant nightmares, depression, high anxiety.  Melanie has experienced them all. She's been diagnosed with C-PTSD; the result of multiple traumatic experiences. She's our guest, this Thursday, May 21 at 4p ET / 3p CT.
Join us on the HealthyPlace Facebook page. Ask our guest your questions. Share your experiences with PTSD.
------------------------------------------------------------------
From the HealthyPlace Mental Health Blogs
On all our blogs, your comments and observations are welcomed.
Feel free to share your thoughts and comments at the bottom of any blog post. And visit the mental health blogs homepage for the latest posts.
------------------------------------------------------------------
Most Popular HealthyPlace Articles Shared by Facebook Fans
Here are the top 3 mental health articles HealthyPlace Facebook fans are recommending you read:
If you're not already, I hope you'll join us/like us on Facebook too. There are a lot of wonderful, supportive people there.
------------------------------------------------------------------
Mental Health Quote
"Be scared and do it any way."
Read more anxiety quotes.
------------------------------------------------------------------
That's it for now. If you know of anyone who can benefit from this newsletter or the HealthyPlace.com site, I hope you'll pass this onto them. You can also share the newsletter on any social network (like facebook or stumbleupon) you belong to by clicking the links below. For updates throughout the week, follow HealthyPlace on Twitter or become a fan of HealthyPlace on Facebook. Also, check out HealthyPlace on Instagram, YouTube and Pinterest, where you can share your mental health pins on our Share Your Mental Health Experiences board.
APA Reference
Peterson, T. (2020, May 18). 3 Tips to Manage Relationship Conflicts, HealthyPlace. Retrieved on 2023, December 9 from https://www.healthyplace.com/other-info/mental-health-newsletter/3-tips-to-manage-relationship-conflicts
Last Updated: May 19, 2020