My Bipolar Breakdown: Could I Have Prevented It?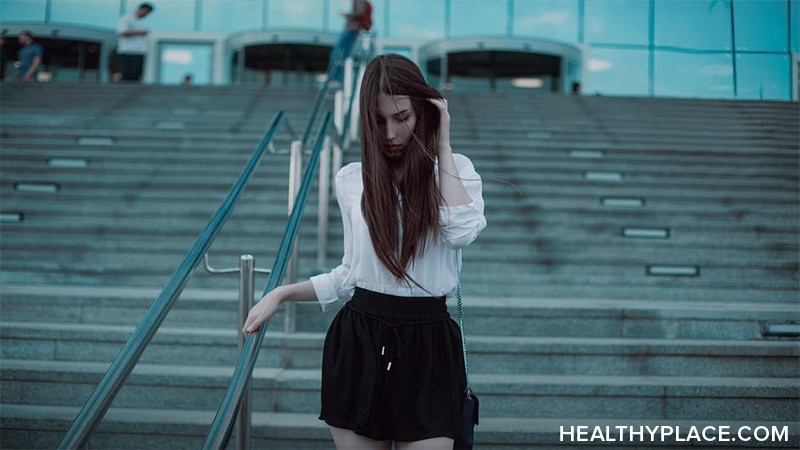 When I look back on my bipolar breakdown in college, I always ask myself: "Could I have prevented it?"
It is not often that I reflect on my past and those particular years where my mental health rapidly began to decline. The friends, the freedom, the city and fun moments are the memories I took with me from that time in my life. The internal struggle and mental conflict were the memories I left behind.
One month before my bipolar breakdown, I started therapy sessions at the health and wellness counseling center on campus, but it was short lived. Although the clinic lacked adequate mental health resources, the condition I was in at the time called for more than what they were prepared to handle. If I went for regular visits soon after the symptoms of bipolar 2 disorder surfaced, it might have prevented me from dropping as hard as I did.
One primary resource I did not utilize was my friends and family. My friends had never done anything that would prove them to be disloyal or untrustworthy friends; in fact, it was the complete opposite. They were authentic, loyal and many of them had faced depression. I had a very open relationship with my parents and siblings, but I still did not make an effort to reach out. I was determined to keep smiling, and my refusal to appear weak to those around me only increased the symptoms of bipolar 2 disorder.
The Reasons My Bipolar Breakdown Was Unpreventable
My bipolar breakdown was unpreventable. Trust me, I have examined the missed opportunities to reach out for help, but overall my mental decline was inevitable based on who I am by nature. For me to have received the proper treatment, I had to hit rock bottom. Even if I went to regular therapy sessions and experimented with medications, the wall built up inside me would have never come down.
The common phrase, "You won't believe until you see it," is so simple and so right. It was not until I was involuntarily placed in a psychiatric hospital shortly after my breakdown that I finally believed it. When I walked through the doors of the hospital, it was almost as if my internal pain jumped out of my body and I could see it physically standing in front of me.
These are the reasons my bipolar breakdown was unpreventable. It is the part of my past that I hesitate to reflect on often, but I am aware that it was meant to be. The breakdown shaped my journey and led me to where I am today. I am forever grateful for it in many ways.
What advice would you give to someone showing signs of bipolar disorder? What would have helped you when your mental health started to decline? Please share your experience below in the comment section or do a response video and send it into info@ healthyplace.com. Thanks!