Helping Our Family Understand Our Bipolar Mind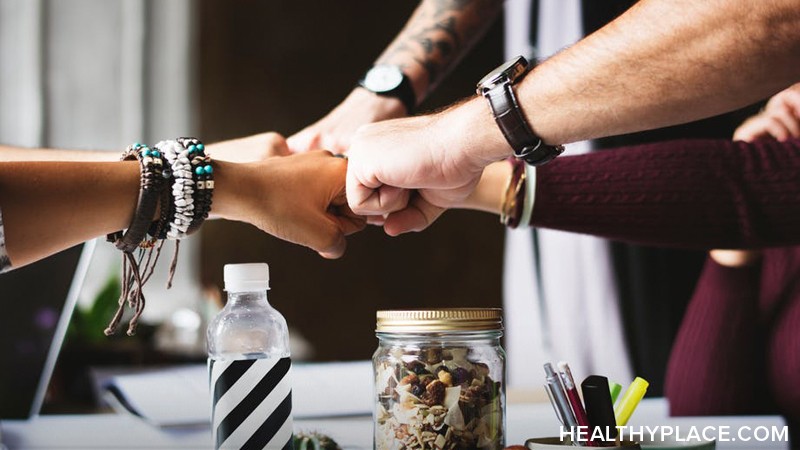 Helping our family understand our bipolar mind is not an easy task. I have been fortunate enough to have a family who supports me regardless of my diagnosis of bipolar 2 disorder. However, this was not always the case. So I want to share what I have learned in the process of helping my family understand my bipolar mind.
My Personal Experience Helping My Family Understand My Bipolar Mind
After my diagnosis of bipolar 2 disorder, I spent many years trying to help my family understand my bipolar mind, specifically my father. My father is an ex-marine and a hard-working businessman. He also admits to being a very surface level thinker.
Nowadays, it is comical as to how different our ways of thinking are, but that was not always the situation. I wanted my father to understand my bipolar disorder so badly, to the extent that it caused conflict between us for years. No matter how hard I tried to explain it, he was honest about the fact that he just did not understand why I would over-analyze situations and emotionally respond in the way I did. I blamed him for not grasping my emotional depth, extreme empathy and the way my bipolar mind worked, but then things changed when I accepted my diagnosis of bipolar 2 disorder. I realized I was asking too much of my family, especially my father. No matter how much effort they put into it, I was asking them to do the impossible.
Explaining Bipolar Disorder to Our Family
I have learned that we can print out every article about bipolar disorder and throw research in our family member's face, but in my personal opinion that is not the best way to explain bipolar disorder to our family. First, we have to acknowledge our insecurities, as I did with my father. We want our family to understand our bipolar disorder so badly because we believe it will allow us to accept ourselves. It causes us to place so much emphasis on what our family thinks about our diagnosis, instead of focusing on what we think about it.
The way we view mental health, our diagnosis of bipolar disorder, and ourselves is most important. Our family thoroughly grasping what it means to have bipolar disorder does not determine their love and respect for you or I. In the situation with my father, I realized that for so long I believed that in order to truly love someone you had to understand everything about them. That is not the case. Explaining bipolar disorder to our family means revealing to them that we do not expect them to understand our mind and emotions. However, we hope they support us on our journey in seeking treatment and living an authentic life as someone with a mental health condition (Supporting Someone with Bipolar Disorder: For Family and Friends).
We have to allow them to be honest and ask questions without being defensive. Those who choose not to support us are the ones we must leave behind. It leaves more room for us to focus and spend time with the people in our family who are there to support us regardless of a diagnosis.
APA Reference
Blum, H. (2018, February 13). Helping Our Family Understand Our Bipolar Mind, HealthyPlace. Retrieved on 2023, December 7 from https://www.healthyplace.com/living-with-bipolar-blog/helping-our-family-understand-our-bipolar-mind
Author: Hannah Blum