Bipolar 2 Disorder, Binge Eating and My Body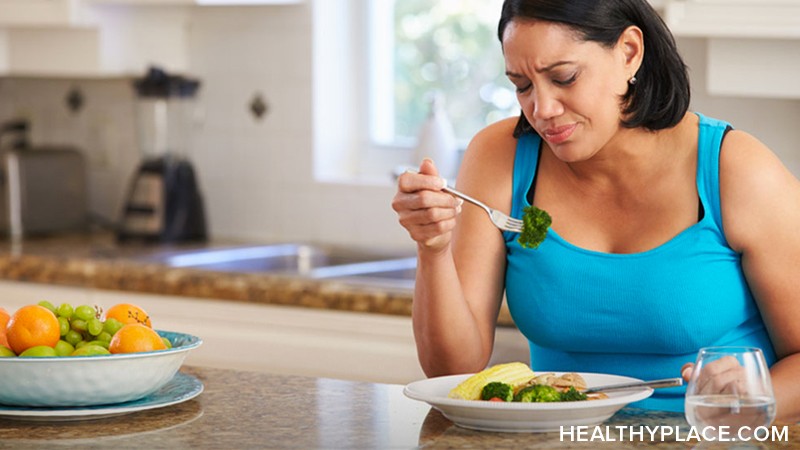 The extremes of bipolar disorder affect my body in many ways. For instance, binge eating is a problem for me. I either overeat or eat too little. As you can imagine, this has taken a toll on my body, especially when adjusting my bipolar 2 medications.
Dealing with Binge Eating and Bipolar 2 Disorder
In an effort to manage my bipolar 2 disorder and binge eating issues, I try to incorporate exercise into my daily routine. This dramatically improves my mental health.
Recently, after purchasing nutritious foods and sticking close to a diet, I have seen a major improvement in my mental health. In this video, I share how striving to connect body and mind have reduced the severity of my depression.
Do you struggle with binge eating? How do you take care of your body living with bipolar disorder? Please share your comments below or do a response video and send it into info@healthyplace.com. Thanks!
APA Reference
Blum, H. (2017, July 20). Bipolar 2 Disorder, Binge Eating and My Body, HealthyPlace. Retrieved on 2023, December 1 from https://www.healthyplace.com/living-with-bipolar-blog/bipolar-disorder-binge-eating-and-my-body
Author: Hannah Blum