Homosexuals and Depression: Help for Gays with Depression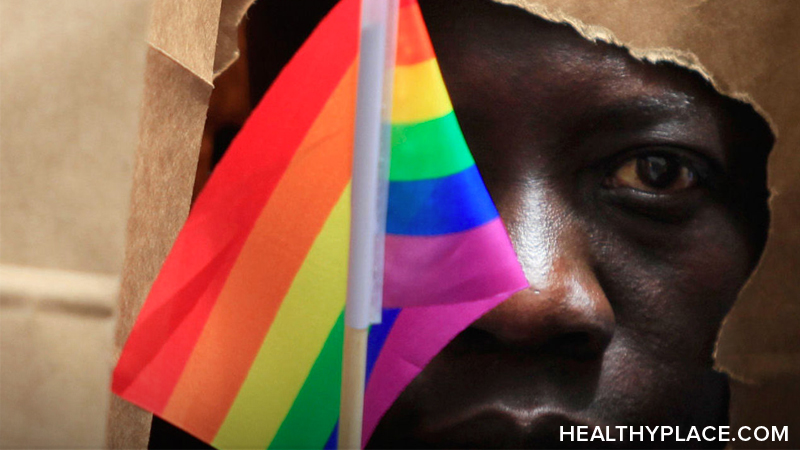 Depression can be a serious issue for anyone but homosexual depression may be an even bigger concern as gay people are at greater risk for depression and other mental illnesses than the general population. This increase in gay depression isn't because an individual is gay, but rather because gay people live in a society that shows stigma and discrimination towards sexual minority populations. Having to continually deal with LGBTQIA+ discrimination and stigma can affect your mental health.
Talking to Your Doctor about Gay Depression and Other Gay Issues
Homosexual depression may also be a problem because many LGBTQIA+ (lesbian, gay, bisexual, transgender, questioning/queer, intersex, asexual, etc.) people feel uncomfortable coming out to their doctor or other healthcare provider and discussing issues pertinent to homosexuality. However, the Gay and Lesbian Medical Association (GLMA) lists depression and anxiety among the top ten things that gay people need to discuss with their doctors.1
Other important things to discuss with your doctor that can also help with gay depression include:
Coming out to your provider – this can put any homosexual depression you may be facing into context
Sexually-transmitted diseases/infections and safe sex
Substance use (including cigarettes and alcohol) – substance use is closely linked to depression
Signs of LGBTQIA+ Depression
The signs of depression in LGBTQIA+ people are the same as seen in others. Signs of depression include:2
Depressed mood
An inability to feel pleasure
Changes in sleeping and eating patterns
Weight change
Fatigue
Sense of worthlessness
Difficulty in concentrating or making decisions
Recurrent thoughts of death; suicidal
It's worth noting that gay and lesbian depression may be made worse due to interpersonal, religion and family rejection, societal stigma and internalized homophobia. As one gay person expressed:3
"Knowing what was facing me religion-wise and with my family, I was pretty suicidal between the ages of about 16 and 19 . . . Not so much because of people's homophobia but because of feeling totally trapped between a religion/family that didn't accept homosexuality and being who I was."
Gay Depression Help
There is help available for homosexual depression. This help includes medical help, psychological help and gay depression support groups. To locate gay depression help in your area, contact a local LGBT group or find a gay-friendly healthcare provider through:
More on depression treatment.
APA Reference
Tracy, N. (2022, January 10). Homosexuals and Depression: Help for Gays with Depression, HealthyPlace. Retrieved on 2023, December 3 from https://www.healthyplace.com/gender/glbt-mental-health/homosexuals-and-depression-help-for-gays-with-depression
Last Updated: January 14, 2022