When Family Rejects Their LGBTQIA+ Teen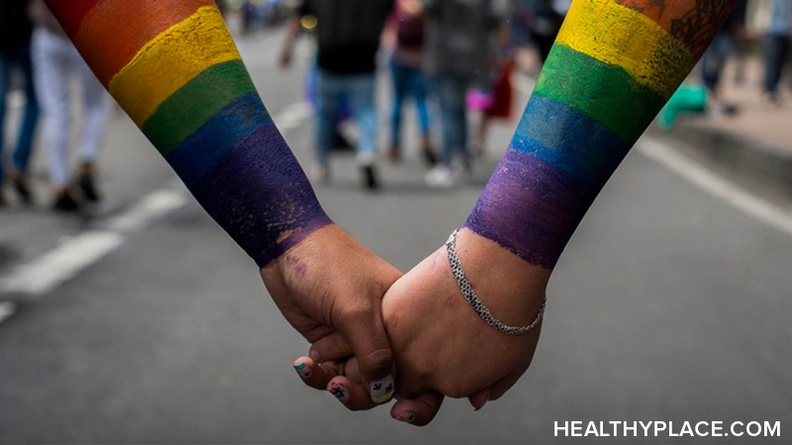 Family Rejection of LGBTQIA+ Teenager
When family rejects their LGBTQIA+ teen, there's a higher likelihood that LGBTQIA+ teen will face mental health problems later in life. And if the LGBTQIA+ teen already has a mental health problem, it could get worse.
Support is very important for everyone going through their teen years, a key phase of a child's development. A lack of family support can have a negative impact on that child. Add in that the teen is gay or lesbian and that they have a mental illness, and this lack of support increases the chances of greater psychological problems, including a possible suicide attempt. Homosexuality and suicide (LGBTQIA+ suicide) is a serious issue.
In a study done with 224 LGBTQIA+ adults, it was found that:
Teenagers that were rejected by their family were

8 times as likely to attempt suicide
6 times as likely to report serious depression
3 times as likely to have unprotected sex
3 times as likely to use drugs
Gay Latinos were more likely to get less or poor support from their parents and they had the highest rates of risk factors for HIV and mental health problems.
Although this doesn't prove that a family's poor reaction to a child's sexuality causes problems later in life, social worker, Caitlin Ryan, MSW, the study's lead author says:
"There's a connection between how families treat gay and lesbian children and their mental and physical health."
Parents who disapprove of homosexuality on religious grounds may be well-intentioned and may attempt to change their child's sexual orientation or gender identity by:
forbidding them from spending time with a gay friend or friends
not allowing them information about what it's like to be LGBTQIA+
try to put them in gay conversion therapy
These actions will not affect the child's sexual orientation or gender identity and it deprives the child of finding gay support, LGBTQIA+ help and education from other sources like peers and LGBTQIA+ organizations.
Ryan's recommendation is a controversial one, as she suggests that pediatricians ask their young patients whether they have experienced any family problems related to their sexual orientation. Ryan says that children have been coming out at younger ages and having support is crucial to their mental health.
APA Reference
Tracy, N. (2022, January 10). When Family Rejects Their LGBTQIA+ Teen, HealthyPlace. Retrieved on 2023, November 30 from https://www.healthyplace.com/gender/glbt-mental-health/when-family-rejects-their-glbt-teen
Last Updated: January 14, 2022