How To Help A Depressed Child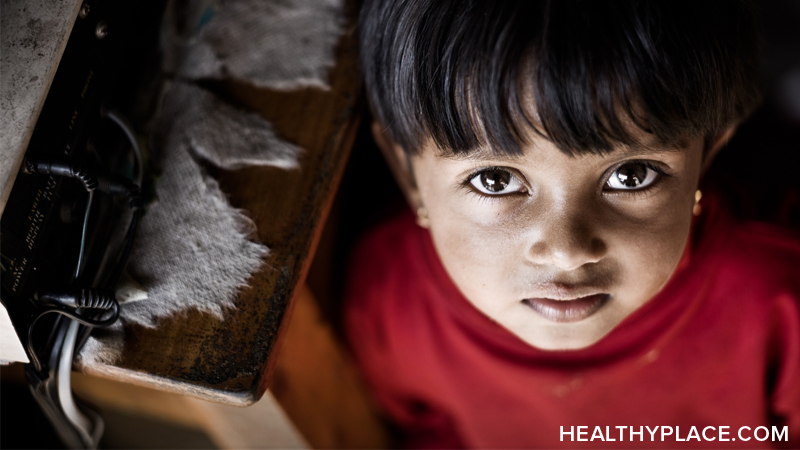 Talk to your child. If you have noticed any of the symptoms of depression in children, do your best to encourage your child to talk to you about how he / she is feeling and what is bothering him / her.
If you think your child is seriously depressed, do not panic. Professional help is available for both your child and yourself.
Depression is very treatable (read about: treatment for depression in children). Children, teens and adults can all be helped to overcome depression. Start by checking with your family doctor to find out if there could be a physical cause for your child's feelings of fatigue, aches and pains, and low moods.
Talk to your child's school to find out if any teachers have also noticed changes in behavior and mood. Talking to your child's teacher about his/her difficulties may change the way the teacher interacts with your child and can increase your child's sense of self-esteem in the classroom.
Many schools have professional counselors on staff. The school counselor may be able refer you to individual or group counselling to help children and teens cope with stress.
The school counselor or your family doctor may refer you to a children's mental health clinic. If there isn't a clinic nearby, there may be a psychiatrist or psychologist who specializes in working with children. For parents with preteens, read more about helping your preteen with depression here.
Depression Affects the Whole Family
It is important to recognize your own feelings about your child's depression. Since it is not always known why children become depressed, you might find that you are feeling guilty or frustrated. Without wanting to, you may let your child know this and make him / her feel rejected and misunderstood.
It is not easy to cope with the needs of a depressed child. You may need help in learning how to help your child deal with his/her unhappy feelings as well as how to deal with your own feelings about his/her problems. Consider getting counselling for yourself as well as for your child. Many therapists automatically schedule family counselling sessions when they are working with a depressed child.
You should also be honest with brothers and sisters, and other family members about your depressed child's needs. That way, he / she will have several sources of support and understanding.
APA Reference
Tracy, N. (2022, January 3). How To Help A Depressed Child, HealthyPlace. Retrieved on 2023, December 11 from https://www.healthyplace.com/depression/children/how-to-help-a-depressed-child
Last Updated: January 10, 2022