Patient Satisfaction With Electroconvulsive Therapy
WESTPORT, Oct 13 1999 (Reuters Health) - The vast majority of patients who undergo electroconvulsive therapy report that they are satisfied with its results.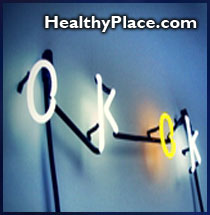 "Many people assume that electroconvulsive therapy is something that is done despite the patient and their family preferring other treatment," investigator Dr. Lois E. Krahn, of Mayo Clinic Rochester in Minnesota, said in an interview with Reuters Health. On the contrary, she said, patients responding to a recent survey "...for the most part...were satisfied with their treatment."
Dr. Krahn and colleagues at the clinic surveyed a consecutive series of 24 psychiatric inpatients immediately after and 2 weeks after electroconvulsive therapy to determine their satisfaction with the procedure. The team used a modified version of the survey to investigate attitudes toward electroconvulsive therapy in 24 psychiatric outpatients who had never received the treatment.
Dr. Krahn told Reuters Health that all electroconvulsive therapy-treated patients had undergone prior pharmacologic therapy with either a poor response or unacceptable rate of side effects.
Of the treated patients, 91% responded "mostly true" or "definitely true" to the statement "I am glad that I received [electroconvulsive therapy]," Dr. Krahn and colleagues report in the October issue of Mayo Clinic Proceedings.
Those positive attitudes toward the procedure persisted for at least 2 weeks. Patients who reported being satisfied with the treatment were generally younger than dissatisfied patients and had attained higher levels of education. Treated patients had better attitudes toward electroconvulsive therapy than did controls who had never received such treatment.
"The degree of satisfaction may be surprising to the public and nonpsychiatric clinicians as well as to psychiatrists who are ambivalent about [electroconvulsive therapy]," the researchers write. Dr. Krahn acknowledged in the interview with Reuters Health that she, too, was "pleasantly surprised" by the proportion of patients who were satisfied with electroconvulsive therapy, although she had anticipated that many patients would be satisfied
The investigators note in the journal that further research is needed to assess satisfaction with electroconvulsive therapy over a longer term and to examine satisfaction in patients who are cognitively impaired.
In the meantime, Dr. Krahn told Reuters Health, she plans to use the new data when she counsels patients considering electroconvulsive therapy. Together with other information on the procedure, the new findings may aid patients in making informed decisions about electroconvulsive therapy, she believes.
Mayo Clin Proc 1999;74:967-971.
next: Psychiatric Facilities
~ all Shocked! ECT articles
~ depression library articles
~ all articles on depression
APA Reference
Staff, H. (1999, October 3). Patient Satisfaction With Electroconvulsive Therapy, HealthyPlace. Retrieved on 2023, December 9 from https://www.healthyplace.com/depression/articles/patient-satisfaction-with-electroconvulsive-therapy
Last Updated: June 20, 2016