Former Psychologist Admits to Sexual Abuse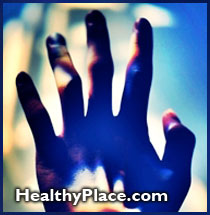 A former Macon psychologist pleaded guilty Tuesday to criminal charges of having sex with a patient, a woman who was suffering from a multiple personality disorder (MPD).
Robert Douglas Smith, 62, received a three-year sentence on the felony charge, but he received probation under the terms of a plea agreement.
Bibb County Superior Court Judge Walker P. Johnson, however, ordered a post-sentence investigation. Johnson indicated that he might invoke sex-offender probation rules on Smith.
Georgia law provides 20 such conditions, although the judge may choose which ones to impose. An offender can be required to register with the sheriff of the county where he lives, for instance, or to live up to a year in a "diversion center," a kind of halfway house.
Johnson will impose the final terms of the probation sometime in the new year.
Smith, a slight man with flowing white hair and a short white beard, spoke briefly at the hearing. He apologized to the victim, who also was in the courtroom, and he acknowledged, "My behavior was inexcusable. It was wrong for me to do. I feel a deep sense of shame and guilt over the emotional pain I have caused her and those around her."
Then he added, "I think there is some good I can do. I had 20 good years helping people in this community, and I ruined it all through my mistake."
The victim also spoke, reading from a prepared statement describing the "utter anguish, torment and suffering I endured as a result of his vile transgressions."
The woman had gone to Smith to seek treatment for a multiple personality condition and anorexia nervosa, an eating disorder. Under the pretext of treating her condition through therapy, Smith fondled her sexually, caused her to turn away from her family and eventually seduced her, having intercourse with her repeatedly over the course of several months while she was his patient, said Graham Thorpe, the prosecutor in the case.
She relapsed into anorexia and was at the point of suicide before another psychologist intervened, Thorpe said.
"There is such an imbalance of power between therapist and patient that there can be no such thing as consent," Thorpe told the judge. "She placed her trust in this man, and he abused her. He damaged her rather than helping."
Defense attorney O. Hale Almand acknowledged the injury to the victim, but he said Smith also has suffered, surrendering his license to practice as a psychologist, losing his career and undergoing a divorce.
"More importantly than that, he lost his professional reputation," Almand said. "There's no way he'll ever gain that back. He is now a pariah in the psychological-psychotherapy community."
Indeed, Donald Meck was incredulous on hearing that Smith had received a sentence of probation. Meck, a Warner Robins psychologist who serves on the State Board of Examiners of Psychologists, said, "I can't believe he got off. The evidence we looked at, at the board, was awfully strong, and it is amazing to me that he is going to walk the street."
While Tuesday's plea hearing focused on the charges involving a single victim, the licensing board also had received complaints from two other women who alleged that Smith made improper sexual advances toward them.
Even after he relinquished his psychology license in 1995, Smith continued to see patients under a rule that allowed him to practice under the supervision of a licensed psychologist. As a result of the Smith case, the licensing board tightened its regulations to prevent that.
© Copyright 1997 The Macon Telegraph
next: Fort Collins Psychiatrist Loses License
~ all Shocked! ECT articles
~ depression library articles
~ all articles on depression
APA Reference
Staff, H. (1997, December 31). Former Psychologist Admits to Sexual Abuse, HealthyPlace. Retrieved on 2023, September 29 from https://www.healthyplace.com/depression/articles/former-psychologist-admits-to-sexual-abuse
Last Updated: June 22, 2016