Head Injury and Anxiety Relationship Proven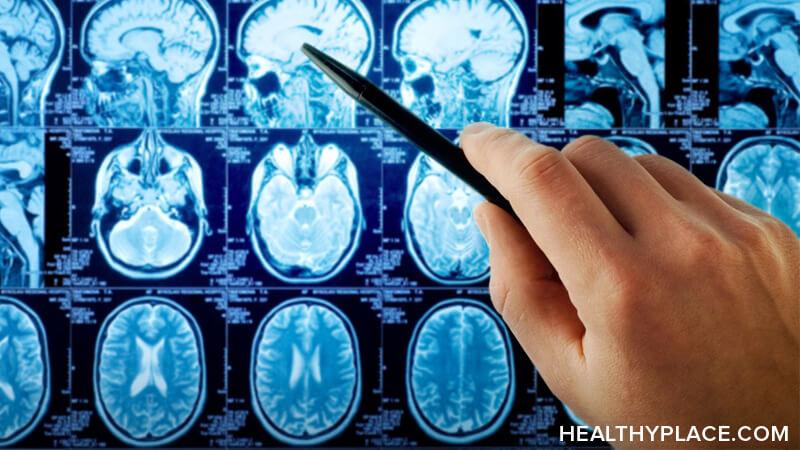 Head injury and anxiety (and other mental health-related consequences like depression and posttraumatic stress disorder [PTSD]) are related, and neuroscientists are increasingly understanding and able to explain why. What they are discovering is that concussions can cause new anxiety, and they can worsen existing anxiety. This relationship between head injury and anxiety is important.

A head injury that is diagnosed as a concussion results from an impact to the head and is considered a mild traumatic brain injury (TBI). They're only "mild" in that they're not immediately life-threatening. However, concussions are serious and can have long-term consequences to our mental health--including our anxiety.
Symptoms of Anxiety After a Head Injury
Whether you've experienced anxiety for some time before your head injury or anxiety is new to you after sustaining the injury, the symptoms can be similar. Anxiety symptoms post-TBI can include, but aren't limited to:
A vague, unsettled feeling that doesn't subside or subsides only to return
Restlessness, feeling keyed-up or on edge
A feeling like you're going to jump out of your skin
An inability to be still
A headache or burning sensation (a symptom of brain injury and/or complications, headache should be evaluated by a doctor)
Excessive worry about other symptoms of brain injury
Fear of re-injury and of returning to what caused your concussion
Generalized anxiety, including "what-ifs" about your future with a brain injury
Proven Connection Between Brain Injury and Anxiety
Until recently, many professionals didn't officially acknowledge a connection between anxiety and head injury because there was no definitive proof that they could see that brain injury could cause anxiety. Anxiety was sometimes attributed to "just worrying too much" and dismissed. To be sure, many felt that it was logical that a connection existed, but without proof, they couldn't act on it.
I think that most people who experienced anxiety after a brain injury, myself included, would be able to verify that the relationship between head injury and anxiety does exist. Finally, research is catching up with what TBI survivors have known all along: concussion damage the brain in a way that causes anxiety.
The brain can be damaged in different ways (Brouhard, R.), all of which involve shearing, tearing, or twisting of tissue, and at the neurological level, axons, and dendrites. When there is damage in parts of the brain that are implicated in anxiety, existing anxiety might worsen and new anxiety might develop.
In 2015, researchers were able to see brain damage that caused anxiety by using a type of MRI called diffusion tensor imaging to compare the brains of concussion patients who experienced anxiety with concussion sufferers who did not (everybody's concussion effects are unique).
Not surprisingly, the imaging showed damage in brains of the people who experienced anxiety. There's an area of the brain called the vermis, and the functioning of the white matter in this area was seen to be impaired (Cara, E.).
Those of us who've experienced both have probably always known that there's a relationship between head injury and anxiety. Finally, neuroscientists are seeing it for themselves and learning why. This could lead to new and better treatments for concussion-related anxiety.
Sources
Brouhard, R. (2017.) The Difference Between Concussions and Traumatic Brain Injuries. Verywell.
Cara, E. (2015). People Who Suffer Depression and Anxiety after a Traumatic Brain Injury May Have Damaged White Matter. Medical Daily.
APA Reference
Peterson, T. (2018, March 15). Head Injury and Anxiety Relationship Proven, HealthyPlace. Retrieved on 2023, December 11 from https://www.healthyplace.com/blogs/anxiety-schmanxiety/2018/03/proven-the-relationship-between-concussion-and-anxiety
Author: Tanya J. Peterson, MS, NCC, DAIS
I have an existing anxiety disorder and take meds. In July I fell and got 2 concussions in 7 days. Lately my anxiety has been out of control and I can not relax. Any suggestion?
I am over a year out from my concussion, but still with daily anxiety post concussion mostly related to fear of re-injury so I am very protective of my head. I am high functioning so I am past the point of rest. I am able to exercise and function in daily life, but wish I could get rid of this anxiety surrounding my head. I have sought out help from my PCP, neurologist, psychiatrist with no help. I have recently found a vision therapist reading that there can be a correlation with anxiety and vision and hoping that would help. Any other advice or tips you may have?
I was a fit female. I had a bike accident in may during a 300km race and have a blank of 12 days. I was in hospital, broke facial bones, have fractured a disk in my spine, incurred a concussion and I now have huge anxiety. I run a hotel so this has never been an issue before. I feel as if I'm going nuts, do.i accept and wait or is this normal? This was nearly 2 months ago. can they diagnose something? This is totally out of character for me
What an informative article. There really isn't enough information out there about the link. I fell and concussedmyself 3 months ago and even though the symptoms have been horrendous, I am now seeing the light at the end of the tunnel, although I do still have blips with regards to anxiety! It is such a relief to be able to reason with myself that it's a 'normal' occurrence after an accident. Thank you
Hi Tanya, I've just read your post as I suffered a concussion in march and had PCS for a few months following. I experienced awful anxiety and even 7 months on the anxiety is still very strong and debilitating. This post has just confirmed to me what i have believed about the links between TBI and Anxiety as before it i would say my baseline levels were "normal'. I am yet to read further post but thats exactly what i'll be doing as the information surrounding PCS/concussions are so limited in the UK, you can't help but feel like you're going it alone. Thank You and Best regards. Eamonn
I was hit by a baseball bat when I was 3 years old. Lots of bleeding and stitches. I've had OCD and depression ever since. I'm now 59 years old. There's got to be a connection. Can anyone relate? Maria
What would you recommend to someone who is experiencing anxiety from a concussion?
Leave a reply