Anxiety Makes You Feel Unreal and Disconnected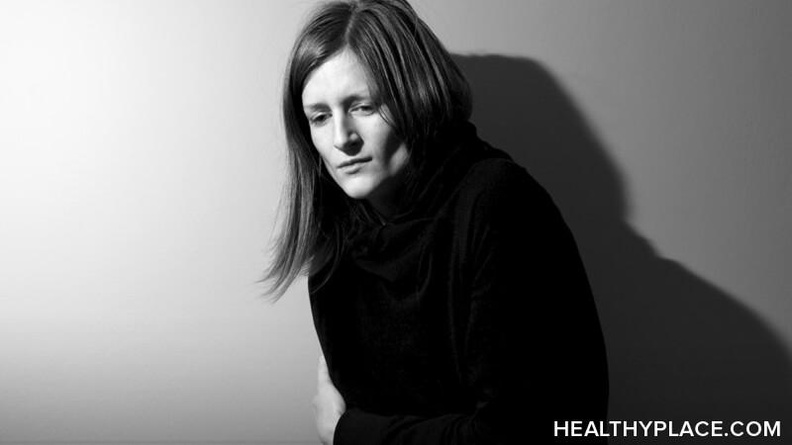 Panic attacks suck the reality out of us!
I talked two people down from panic attacks recently and both of them had been worrying that they had lost touch with reality. They felt totally disconnected to the world around them. In talking to them, they were so convincing. I almost believed that this episode was different. But I let go of my own fear for them. (My worry doesn't help anyone.) I quickly assessed that they were not, in fact, psychotic. They were speaking rationally and eloquently.
And I remember from my panicky days how I felt different and disconnected.
And this feeling different and disconnection totally charged up my panic. It went through the roof! Making me feel even more disconnected. This is because anxiety is what we feel when we are disconnected. Anxiety comes from a feeling of separation. That there is something missing in us that doesn't allow us to handle situations. A false assumption that we are different than other people (thus separate).
Feeling Unreal and Disconnected Is a Very Scary Illusion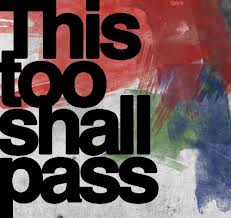 It feels so much like it is possible we won't come back to ourselves. Like our sanity is about to go off a cliff somewhere, never to return. This is terrifying! And feeds the anxiety. An already huge snow ball, rolling around, gathering yet a wider girth. Intense panic ensues.
If your panic is that intense:
Stop and remind yourself that this is just panic, not death, not psychosis, not a cliff.
Remember: I cannot guarantee much in life, but I can guarantee that things will change, you will not stay here forever. That is impossible. This too shall pass.
Remember: You have most likely been here before and came out the other side, it only feels like this is more intense because it is happening right now. It was probably this intense before and you survived (or you wouldn't be reading this.)
Know: You can get rid of problem anxiety
Please tell me what is on your mind!
I blog here: Heal Now and Forever Be In Peace,
share here: Twitter@JodiAman, Google+
inspire here: Facebook: Heal Now and Forever Be in Peace.
APA Reference
Lobozzo, J. (2012, August 15). Anxiety Makes You Feel Unreal and Disconnected, HealthyPlace. Retrieved on 2023, December 11 from https://www.healthyplace.com/blogs/anxiety-schmanxiety/2012/08/anxiety-makes-us-feel-unreal
Author: Jodi Lobozzo Aman, LCSW-R
I have this feeling constantly like I am not really here, it was coming and going but now seems more like its here every day, when I try to think of the future with my son the idea comes in my head you arent going to be here anyways. I am getting alot of anxiety and it seems to focus around that feeling of not really being here, when I go out I can act normal but it puts alot of stress on me to do things and causes me anxiety...I can control the anxiety to a degree by telling myself im fine over and over, but its the feeling in the back of my head like im farther away and cant focus ....like I just dont want to be here. I have a son I love so much and want to be here for him, but that feeling gets so strong.
I am dealing with Feeling disconnected and Unreal. But the thing is. It gets waay worse when I eat. Im starving and have lost 40 lbs. If I could just get rid of the disconnected feeling."unreal" or not here. I would feel so much better. Id be able to eat again. Many people say its anxiety. And I have some symptoms of it but I also feel like maybe its something else. Ive done blood test and vitals and they came out fine. Idk what to do.
I think I developed anxiety disorders/phobias/panic attacks because I was always a closeted adrenaline junkie. haha. Everything I wanted to do in my life (in childhood...but it's carried over to now) was somehow unrealistic/impractical. It's not like I wanted to jump out of airplanes when I was 5..I did want to do outdoorsy stuff like "extreme" sports (never even truly understood what was extreme about them, TBH), when I was little I used to ask my parents if we could travel places and then always felt personally rejected when they'd rationalize why we can't (can't afford it, too much else to do, "do it here", etc.) I got annoyed b/c I lived in the city (NYC)--to the point I ended up feeling emotionally and mentally claustrophobic around almost anyone--gridlocked!
Now I have kind of this internalized gridlock that I really just want to get rid of, but it's kinda been built up there not only b/c of the city, but also to control my own impulses (I was kind of "secretly" aggressive as a kid...e.g. I loved the idea of wrestling but not with all the rules and other "crap" they "added in" and put on TV...I just wanted to do things like that, and not have to think about them. But yet I knew that would be kind of, not socially acceptable. lol.)
Part of it might be AD/HD...but that's kind of a chicken/egg thing. It seems to "disappear" when I don't feel "restricted" by "authority." I have almost an instantaneous defiant reaction to authority, too...but it really depends on the person...and usually it's men which explains why I avoided male friendships most of my childhood. So I wouldn't start something I couldn't finish by telling them all they're moronic wimps and not actually being able to "prove myself" in a fight if parents got involved.
lol....so I was kind of a 'roid rage child too, in a way...
my mom says I was also an angry baby, which is interesting...
Does this mean I have a mental illnes?
Hi im currently in the process of thinking I'm going mad. I don't even feel like me. Why is this? I feel stiff, feel like I can't breathe and my heart is racing. My mind won't stop. I thought I was going mad till I read this so thanks!
Thank you all. I know it will pass. xx
Hi im curriently in the process of thinking im goiing mad. I dont even feel like me
[...] week: I just started having panic attacks last Tuesday and it felt like I was paralyzed also. (See Anxiety Makes Us Feel Unreal) My body instantly overheats and my chest and shoulders feel very tight and it feels like I'm [...]
[...] who have a history of trauma can feel sad, suicidal, anxious, angry, disoriented, have chronic pain, nightmares, and difficulty in relationships. Sometimes they can have [...]
My anxiety is taking me on a field trip,first I was convinced I had cancer,then I was convinced I was crazy now I think I'm schitzo its so scary,I be so out of it I get so sad and think I may have to go to a menatl institute because I have two little boys!I get scared because so many weird thoughts run threough my mind..can u relate?
[...] be afraid of the anxiety. Anxiety needs you to be afraid of it to have any power over you. Since anxiety feels so uncomfortable, we often do fear it. If we were to say. "Oh this is just anxiety, just let it come." [...]
Actually, when you are on panic your mind is automatically block because you are focus on what is happening and you are worrying if you would be hit or something.
"Stop and remind yourself that this is just panic, not death, not psychosis, not a cliff." - This is a perfect quote.
When I am in the midst of anxiety and panic, I definitely feel disconnected from others and different from others. I feel like everyone else if doing fine--why can't I? You described this very well, Jodi!
When I've very anxious, I can be with another person, but still feel disconnected from him or her--like I can't focus.
I feel disconnected when I panic. Sometimes I "force" that feeling of being disconnected to avoid the situation i am living. I become a witness to the situation and not a part of it, and it feels so real. It was considered psychosis, and was prescribed anti psychotics, but i wasn't convinced. It didn't help. The feeling of being disconnected often comes with visions of what "will happen". It can be anything, something bad like jumping from the 10th floor or something good like getting a hug. Whatever it is, it brings peace for a while. When feeling disconnected and needing to "come back", the best thing is to have someone talk to me about anything, but i also try to notice and focus on the physical symptoms that come with the anxiety: shaking, breathless, chest pain, etc. It brings me back to reality. Feeling disconnected is very scary, but I learned to use it and now it is helping me.
Leave a reply