Guidance for Loving Someone with a Mental Illness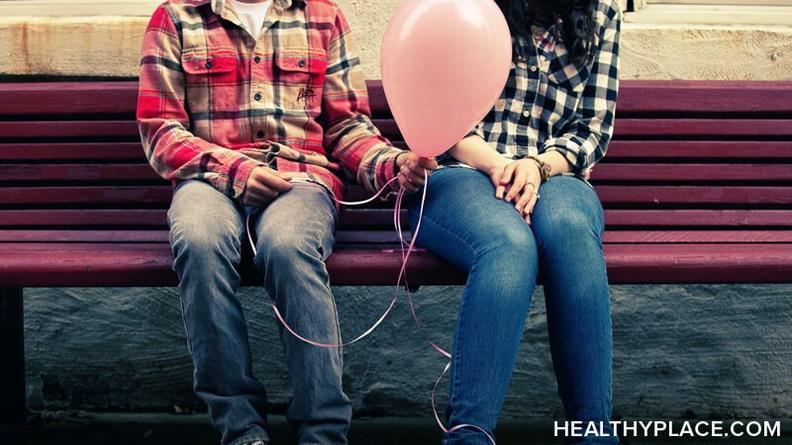 Loving someone with a mental illness can be painful and confusing. For every person with schizophrenia, bipolar disorder, major depression, generalized anxiety disorder or PTSD, there will almost always be someone in their lives who loves them. And it's fair to say that the loved one's suffering is as real and true as the person with the mental illness.
I can write on this topic from both sides of the fence. I have suffered from major depression while in a serious, long-term relationship and know what I put that person through. I have also seen the other side, where I have been with a chronically suicidal woman with borderline personality disorder, another woman with severe obsessive compulsive disorder and depression, as well as a woman with anorexia nervosa coupled with anxiety and depression.
Loving Someone with a Mental Illness When He's So Far Away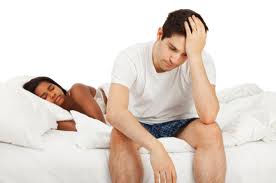 Living with someone with major depression is almost like having a long distance relationship in the same house. They are there in body but their mind is off in space. They are constantly thinking, and you can tell by the expressions on their face that they are not thinking happy thoughts. When asked to discuss it, they may respond that nothing is wrong and to not concern yourself.
But how can you not concern yourself? You love this person and yet you are having to sit idly by as they suffer in silence.
What Can You Do?
It can be a difficult situation for both parties. Beyond urging your loved one to seek psychiatric treatment, there isn't a whole lot you can do besides being supportive and understanding. Do not judge, do not assume, and never take it personally (Adult Symptoms of Mental Health Disorders). So many fights in relationships are caused by one partner assuming that the other partner's emotional withdrawal says something about them, instead of something about their mental illness.
Be Careful What You Say
Telling your loved one that 'it isn't as bad as you think,' or 'why don't you just snap out of it,' can be extremely hurtful and counter-productive (What Not to Say to Someone with a Mental Illness). If it was possible to simply snap out of it, then obviously that person would have made that choice long ago.
Depending on what your loved one suffers from, educate yourself about the symptoms and treatments. Read memoirs about the illness from people who have experienced it and learn to communicate more effectively and compassionately with them.
The principles of cognitive based therapies apply quite perfectly when figuring out how to love someone with a mental illness. Be compassionate, non-judgmental, non-confrontational, do not assign blame, express empathy and be available.
And one more thing. Tell them that you love them, even if they don't have the energy to say it back.
The Completely in Blue website is here. Chris is also on Google+, Twitter and Facebook.
APA Reference
Curry, C. (2012, September 24). Guidance for Loving Someone with a Mental Illness, HealthyPlace. Retrieved on 2023, December 11 from https://www.healthyplace.com/blogs/survivingmentalhealthstigma/2012/09/loving-someone-with-a-mental-illness
Author: Chris Curry
I believe my friend is suffering from schizo-effective disorder. Everything he talks about is extremely religious with him believing that he was the "messiah" at one point. He unraveled right before my eyes one day and it was frightening.. it was like a nervous breakdown and I took him upon his own request to a mental facility.. he was doing better with group therapy.. wasn't taking meds.. thinks I'm the enemy because I suggest meds for a more stable behavior. He's all over the place mentally.. but he has a good heart. I don't know what to do because it seems like a m losing my mind trying to deal with him.... it's too much at times.. always religion.. ALWAYS RELIGIOUS CONVERSATIONS AND DISAGREEMENTS... I'm exhausted.. what can I do?
You guys--i need to talk.... have twin girls and one a mess- ruins everthing she touches but is gorgeous intelligent talented... married a wealthy man and now ruining that with her rages and hateful mean words..
help
Well, I really don't think you can assume that everyone's experience is on the same continuum. While some people do find good support (and I hope they realize how lucky they are), quite a few others are dismissed, marginalized, misunderstood and maybe even abused. If you read carefully, you can see the pain of being treated in such a manner reflected in their posts. Besides, there ARE equal numbers of partners, etc. complaining about their bipolar loved ones that demonstrates their ignorance on the topic, and a lack of a desire to learn. One board was so overrun with partner complaints that a reminder was regularly posted to direct them to the appropriate section because it became very triggering. Therein lies the problem - one side doesn't understand, the other struggles to be understood, and they both disagree on how to settle this. Your basic conflict model. Not sure what we can do about it, nor are people generally good at compromise and resolution. Chalk it up to being lousy humans.
I realize this is a blog about mental illness but what bother's me is that I keep I hearing over and over again in these aricles and blogs poor bipolar me, poor bipolar me, poor bipolar me nobody understands ME, ME, ME. I also have bipolar disorder and even I get tired of it so I can understand why so many loved ones who also read these blogs looking for a way to support their loved ones must feel and why they often leave their mentally ill significant other because it just becomes too much to deal with. Let's be honest, we ALL want to be loved and respected bipolar or otherwise. From what I'm seeing and hearing is that it's mostly the loved ones who seem to be expected to give, give, give, while the mentally ill seem to get off scott free to take, take, take. How about an article for a change that invites some honest discussion about how it feels to be on the other side of the fence. There needs to be some balance to these articles. We are all affected by bipolar disorder in one way or another. And I for one would like to hear a little bit more from the significant others and how it affects them... Or would that be considered to guilt producing for the mentally ill person to bear. I for one, think not but then again that's just me
I just discovered your blog and love it! I did not know we could talk so much about stigma. This is a great work what you are doing. I just posted about stigma in a very wide way. I may come back here for references and ideas, I will always mention you. It is a really great work. My most sincere congratulations as this is something we need
regards!
Hello to every one im bipolar depression anexity psychoffrenic adhd ptsd and what ever else us hidding inside of me some time I just snapp out of control to when im yelling and bitching at my girlfriend that I love and im In love with ive been on and off meds for years im at a point now to people places and thing can make me snapp its hard to get along with others major trust issues with amost every one my two kidds and my father my mom witch just past away I had no trust issues with my girlfriend im starting to trus t more as time goes on some time I catch my self in the middle of snapping out on her and say see what I mean for no reson im yelling at her and u stop and apolgize to her I dont know where its comming from I hate myslf some times when this happens and feel like a fool my ex wife was a part big part of my trust issues married 20 years had two kidds owend are house i hadba great union job as a teamster had everything left to work one day on my birthday she told me happy bithday she loves me and se you to night well I came home that night she was gone walked out on me and both kidds it justbgot worse from there she left me for an excon she got what she wanted he beat her all the time I never hit her im gone cantb talk no more but that part ofba trust issue I never had shes a [moderated] IVE GOT MENTAL HEALTH PROBLEM IV DROVE TRUCKS FOR 30 YEARS PLUS BODY IS SHOT HERD TO GET OUTA BED IN THE MORNING MY KNEES BACK AND ELBOWS HAND DONT MOVE TO GOOD IVE APPLTED FOR SSI THEY REFUSED ME ONCE NOW REAPPLYING AGAIN THIS IS NEEDED FOR MY HEALTH AND MENTAL HEALTH THIS GOVERMENT SUCKS THEY HAND OUT SSI TO PEOPLE THAT SNEEZE [moderated] and ernd it im not giving up this time have a good day pray for me on my ssi ....thank you I needed to vent
I was married for 15 years. I am bipolar type 1. I use to tell him all the time that it was inevitable that I would die by suicide. We eventually divorced, but not because I HAD a mental illness. It was because of the things my mental illness symptoms. Mania and depression, if you know the symptoms of bipolar you know there can be extremes on both ends. We are great friends. He has since remarried. If I need him I can just call. I was in an extreme crisis and he invited me to stay at his house.
I don't blame him for divorcing me. it really wasn't his fault. Neither was it mine. You just go down paths of life. I have to take care of myself, monitor my symptoms, see my doctor/therapist and take my meds. I have to fight for my happiness. I don't look to die by suicide anymore, but I have to be careful and make sure I look after me.
You actually make it seem so easy with your presentation but I find this topic
to be actually something which I think I would never understand.
It seems too complex and very broad for me. I'm looking forward for your next post,
I'll try to get the hang of it!
With havin so much written content do you ever run into any problems of plagorism or copyright violation? My website has a lot of unique content I've either written myself or outsourced but it appears a lot of it is popping it up all over the web without my agreement.
Do you know any ways to help prevent content from being stolen? I'd genuinely
appreciate it.
Today, I went to the beach with my children. I found a
sea shell and gave it to my 4 year old daughter and
said "You can hear the ocean if you put this to your ear." She put the shell to her ear and screamed.
There was a hermit crab inside and it pinched her ear. She never wants to go back!
LoL I know this is completely off topic but I had to tell
someone!
I have recently been diagnosed with type 1 bipolar disorder with rapid cycles. I fully understand that this can be rough on the people who love me. In some instances I have completely removed myself from social situation and the damage that this causes is far worse than that caused by being around my loved ones. Since my diagnosis I have learned to accept that sometimes I'm difficult to deal with and have began talking about my illness and it's symptoms with my loved ones. This helps them understand what I'm feeling. It helps them to have some understanding of what I'm going through and that I can't just 'snap out of it' when I'm feeling depressed. As for the manic episodes, they now understand why I behave the way I do and have shown me all of the key points raised in relation to cognitive therapy.
Yes, I'm aware that I can be a 'whirlwind' (as one friend described) when I'm in the midst of a manic episode. Equally I can be a drain on them when I'm depressed. It doesn't mean that I love them any less, or they me. With the diagnosis out of the way, I can now begin to piece together exactly what is and what is not my illness. Of course, this means relaying this to my loved ones to allow them to know how to react when each side shows more. They are grateful for my advice on how to deal with BP and have asked to attend an appointment with my psychiatrist and social worker to allow them to get a professional viewpoint.
I cannot begin to thank them enough. I know they love my because they wouldn't have stuck by me for the many years in which they have. Talking to your loved ones about your illnesses in an honest and open manner is vitally important, no matter how difficult the subject (i.e. suicidal tenancies). It is important that your loved ones know what you are going through. I am fortunate in the fact that they love me more for being honest.
no body understands me, or do they want to, they say oh it's just Kim ....she's crazy....no one in my family will even listen...they just tell me to settle down ....get some rest, no one will listen to how bad they hurt me...they just could care less!
I'm married to two men- one by the name of Jekyll , and the other, Hyde. I see far too much of Hyde, not enough of Jekyll. Mr. Hyde, although medicated, is destroying my life and my son's life. It REALLY sucks. Many years ago, I suffered from OCD which had only appeared after I said "I do" to Jekyll, but then Mr. Hyde moved in. He told me that I had children and to get my stuff together. I did. I was willing to do the hard work. Him- he thinks he is, but it doesn't show up in ways we can see. So yes, I do judge. Sorry.
I WISH I COULD IND SOME ONE TO LOVE ME WITH MY CHRONIC DEPRESSION AND PTSD. But I'm isolated. My dates (men) see me down and they flee. My family doesn't accept my diagnosis since I refuse to confide all my horror stories to them. My friends are very few and many have died or moved far away. It's hard to meet and make friendships. My housemates (3) all have mental health issues and we all stay pretty much to ourselves or they go out with family. I just have no idea what to do with myself most days and weekends.
I need someone to email with. I don't have any REAL friends. My husband has fits of rage. I try to be understanding. But after all these years I'm really tired of this. I love him. But hate how he treats us when he's like this. I can't afford to make it on my own plus we have 6 children. I really need someone I can email with. I can't afford any services. Thank you. Cswild(at) live (dot) com. Thank you
As the (currently separated) wife of a man who suffers from depression, I think its also very important to not allow anyone to use you, take advantage of you, or abuse you. In the past, my husband often used his illness as an excuse to treat me with disrespect and abuse, and to avoid taking responsibility for his actions and decisions. Yes, it is important not to judge, but holding an adult accountable for his or her actions and decisions in a relationship is also a very important part of supporting them. When you love someone, it can be easy to let abuse slide because "it's not them, it's their illness". However, if they refuse to get help, then loving them may mean telling them their actions are unacceptable and that you refuse to put yourself in harm's way, either emotionally or physically.
Good information. Lucky me I recently found your
website by accident (stumbleupon). I have saved as a favorite for later!
Do you mind if I quote a few of your articles
as long as I provide credit and sources back to your blog?
My website is in the very same area of interest as yours and my visitors would really benefit from a lot of the information you provide here.
Please let me know if this okay with you. Appreciate it!
Way cool! Some very valid points! I appreciate you penning
this post and also the rest of the website is also very good.
Hello there! Do you know if they make any plugins to help with SEO?
I'm trying to get my blog to rank for some targeted keywords but I'm not seeing
very good success. If you know of any please share.
Kudos!
Hi all, here every person is sharing these know-how, therefore it's nice to read this website, and I used to pay a quick visit this web site daily.
4 years ago my psychologist, nurse practitioner, diagnosed that I was bi-polar and have ADD. I went to her because I was having trouble in collage with the Interior Design program. Art was never a problem. So my therapist and I concentrated on the ADD until I recently accepted My bipolar 2 disorder.
I have been married for 33 years and my husband has Alchol Addiction and depression. Some how we have made it this far. We are relieved to know that I have bi-polar 2 and now that I am working on myself through sharing and not blamming he is figuring out what to do about his Alchol abuse.
I have been in therapy for years because of 2 traumas in my life. So it has been hard to find out what the true root was. My aunt, has bi-polar and so does my niece. Lucky for my niece she was in her teens and got help right away. My aunt, in her 80's was cast out by my mom and dad for her bi-polar. My dads father is a total mystery, he died when my dad was 7. My dad told me he neverknew the cause of his death. My grandmother was obese and so is my cousin. All of this is on my father's side of the family.
What is difficult for me right now is my past relationships they think that I should take on being responsible for my past. I have already taken on far too much guilt and blame in my life. I keep reminding myself that the bi polar gave me a lot of behavioral problems which isn't who I am. The real me inside is whole. I am planning to go into a 6 month DBT program as soon as I can. I try to be pro active.
It was so good to share at this moment.
Annie
its toughf but u r love is true u can but first make up u r mind and be strong first
A year ago, my wife of 20+ years was diagnosed with Bipolar One and went thru' a huge manic phase culminating with a psych hospital stay. All 4 of us ( we have 2 pre-teen children) went thru' a very difficult time, as can be imagined, in the months before the hospitalisation. And I can't say it has been great since, owing to huge amount of resentment towards me ( the hospital stay was involuntary - my doing of course, but in my wife's interest, but she won't even admit she had a problem or a diagnosis of BP). For years before, I used to be accosted by huge mood swings, but I didn't know it had a BP cause. I only heard of BP when things started to get really out of control on the spending, the drinking, the hypersexuality and intended affairs (interrupted which got me in more trouble). I love my wife, and she might love me at times, and for the sake of my wife and our children I put up with (too much) crap. The stats on divorce are very much against us @ 9 in 10 ending in divorce where there is a BP spouse, but I live in hope that we can continue to work through this, but I have to say that some days I am despondent that our marriage will survive (today being one of them). But with 2 pre-teen kids, failure is not an option (at least not for now). Fortunately, I can roll with the roller-coaster... BTW, my wife refuses medication or to see a psychiatrist, but fortunately to now, no significant re-lapse just the regular mood swings. My daughter says 'why did this have to happen to our family', and my only response is 'it could be much worse, at least we have Mum to love'.
I am the Father of a teenager diagnosed "Bipolar I, Mixed, Severe". I guess I could just stop there, but, I won't.
Our daughter showed signs from infancy. She cried longer, had very dramatic temper tantrums. She was our 4th child, so we knew this wasn't normal. We took her for help the first time when she was about six years old. It was a group therapy sort of thing from our HMO. The other kids in the group were dealing with. We had to fight the HMO just to get her in to see one of their Psychiatrists, who eventually diagnosed her.
It has been a long hard road since then. She turned 18 this week, but, it is clear that our parenting obligations aren't about to end, probably until we die. Her older sister has accepted the idea that she will have to step in after that. We were nearly 40 when her sister was born.
Her fits of rage, self harm and physical harm to us has landed her in the pediatric psych unit eight times. She is in a therapeutic non-public school and recently finished a two year stint in residential treatment near home.
Even with all of this, we still have friends and family members who think that all we need to do is come to the realization that we just need to tell her to behave (aka "snap out of it"). I try not to fly into a violent rage of my own, as I hear this again and again, sometimes multiple times from the same person. I don't know if these people really think that with this being our 4th child that we didn't think of that, say, 16 years ago? We did tell her to behave, calm down, snap out of it, knock it off, grow up......etc.
That didn't work.
I think one of the signs that you are dealing with a mentally ill person is that nothing you do as a layman does work. I would tell my other kids to get out of bed and go to school or they were grounded, and it worked. With this child, when I did that, she might tell me to go "f" myself, and slam the door in my face (at the tender age of 12).
After exausting every trick in our experienced parent arsenal, the only thing that helped was years of intensive therapy and medication. I didn't want that to go there, but, we did, and it has helped. She is not cured, because there isn't a cure, but, it has made life a bit easier for all of us. That said, the battle continues, and will continue. We really don't know what will happen on any given day.
Yes, it is difficult at time but we do somehow find the where-with-all to stay connected and be there foe each other ... My wife suffers from Scizo affective Disorder, OCD, and PTSD and I from Dysthimia, MDD, Social Anxiety Disorder, PTSD , And BPD ...This has for the most part given us the empathy toward each other to be able to be a support ... I would not want life with any other person ... We are soul mates ...
As a person who has been diagnosed with Bi polar type 2 (or now they think it may be borderline personality disorder because the frequency of my mood fluctuations has drastically changed) and who has also been a lifelong 'survivor' of multiple mental health ailments ranging from Depression, to anxiety and panic attacks and agoraphobia; one thing which I find very difficult to overcome at times it the destructive negative cycles that can be set into motion because of feelings of Guilt. I have lost some amazing people during my life who were really great friends as well I sacrificed some good relationships because I thought "I wasn't ready" when in fact it was in part because I did not have control over my mental health or my fluctuating emotions. When I was on a 'high' I could be very social, bubbly, caring and funny but once that low would set in watch out, Frankenstein's monster would be unleashed. I was not critical of myself at first, it was always the other person fault or my partner was the big bad guy, but now that I am becoming more aware of my illness and informed about the cycles that have been present throughout my life I see that I must take responsibility for my actions and work to correct those destructive patterns. I am very fortunate that I have the love and understanding of a good man who has entered my life and he is able to provide some balance and stability which was much needed, yet it is hard now that I have an awareness of all the harm that I caused in the past, not just to myself but to so many others whose lives that I touched, and when I have those low moments or depressed days where all hope seems to be absent it is very easy to get sucked into the negativity that my mind creates. I am learning to utilize cognitive therapy and positive self-talk but the road is long and full of many bumps especially if you are an over emotional and sheltered person such as I am but I have to say that is it amazing that there are so many caring, understanding and compassionate people in this world who are willing to stick it out through the tough times to support and encourage the ones that they love, sometimes all it takes is one person to give hope to another and push them through to a new day. It is never easy to live with any sort of illness whether it be of the physical or mental health variety but there are always lessons that can be learned from them and we have so much strength within us just waiting for us to tap into it.
My husband has depression and I have bipolar disorder. We've been married 30 years and have been supportive of each other. It gives us both a lot of empathy and understanding. We're able to tell each other "I'm not okay" and be comfortable with that. We also have learned to have a sense of humor about things, we joke and laugh on a daily basis. Overall, we are happy to be with each other, through whatever trials our mental health brings to us.
I know what its like to live with someone who has a mental illness. It can be tough sometimes especially when both husband and wife have a mental illness. I have bipolar disorder and my husband has depression. My husband can sometimes lose his temper to a point that it turns into a rage. I try to give him sometime alone for him to calm down, but its not easy. I have major crying spells which causes both of us to become emotionally upset. One thing I have learned is that there is understanding and compassion and empathy in our relationship and when he has a problem I comfort him and when I have a problem he comforts me. I think that is what being married to a person with a mental illness is like.
I hate when my family will say oh so and so has anxiety and they just had enough of it one day. Or I get depressed too, just go out and get around people. Or when I am hypomanic someone might say just stop spending money. My husband likes to ignore what I am going through. He wasn't always like that but I think he's getting tired of it all. I can't blame him and I really shouldn't put words in his mouth. But I hate when people say to snap out of it. It really annoys me.
Michele
Leave a reply