Mental Health in the Classroom
Of course, we all want teachers to know how to explain basic math, geography and English skills to our children. But wouldn't it be wonderful if they could also offer up some wisdom on what common psychiatric disorders consist of, and how kids can better educate themselves on how to deal with them? Both in themselves and in their classmates?
I went through school without ever once hearing the words mental illness uttered by a teacher. Albeit, this was many years ago, but from what I understand, not much has changed.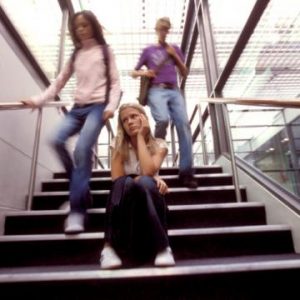 Two Days is All It Takes
I am not aware of exactly what it takes to become a teacher but I can imagine that there is not
much course material on mental illnesses and how they present themselves in children. And with the rampant nature of mental illness in the young, specifically attention deficit hyperactivity disorder, depression and eating disorders, I think it's time that it becomes part of the teacher curriculum.
Teachers are the one non-parent person that has daily involvement with a child. If our teachers were better prepared to identify symptoms of mental illness, treatment could begin earlier and in theory, would be much more successful. I'm definitely not suggesting that all teachers acquire a degree in psychology but even a two day course on mental illnesses and their causes, treatments and symptoms, could go a long way.
Making Fantasy a Reality
I know I'm living in a fantasy world with this next suggestion, but stranger things have happened. Wouldn't it be great if every child from grade 4 onward received at least one day of instruction per year on mental illness? It doesn't take much. One day of instruction by a qualified professional could lessen the stigma for children battling a mental illness.
It's hard enough as an adult to admit that you have a mental illness. Imagine just how difficult it would be for a child. But if we can begin to normalize mental illness from an earlier age, we can accomplish a great deal in the realm of mental health stigma.
The key to lessening stigma, in any situation, is education. The earlier we start, the better chance we have of eradicating the shame associated with mental illness for the next generation.
If You Work in Education, Speak Up
If you work in the school system, bring this issue up to the principal or the school board.
Remember that according to philosopher Edmund Burke 'all that is necessary for the triumph of evil is for good men to do nothing.'
Kids being chastised, bullied and teased for their mental health conditions is, at least in my books, the very definition of evil.
The Completely in Blue website is here. Chris is also on Google+, Twitter and Facebook.
APA Reference
Curry, C. (2012, October 1). Mental Health in the Classroom, HealthyPlace. Retrieved on 2019, August 22 from https://www.healthyplace.com/blogs/survivingmentalhealthstigma/2012/10/mental-health-in-the-classroom
Author: Chris Curry
Thank you for your insight Hilary. Self esteem is definitely a major component of proper integration, and one that I feel we may neglect a tad. Thanks for the comment!
Leave a reply