Mental Health Treatment: Penny-Wise , Future-Foolish?
Tops in the NY Times this week are reactions to last week's story about Deshawn James Chappell, a man with schizophrenia accused of killing one of his caregivers in Massachusetts. There are those (like our family this week, with Ben back in the hospital after six years of success) who experience first-hand how a cutback in services (to save a penny in the budget) can result in a much-more-costly hospital stay, and the necessity to repeat recovery steps that had worked before. This doesn't even address the human cost. Still, how much worse when the outcome is a horrifying tragedy like the one in reported in the Times; one that many agree could, and should, have been prevented by proper care.
Among the points made in the reactions:
From a letter signed by John Olham, President of the American Psychiatric Association :
"only a very small percentage of people who live with schizophrenia ever become violent, and then it is usually when the treatment system fails them and they discontinue their medications. "
Marilyn and Edwin Andrews of Massachusetts wrote:
"When politicians try to balance serious budget problems on the most vulnerable among us, we all pay the consequences. The mentally ill may not have the influence of the wealthy or the cachet of popular programs, but they most certainly need comprehensive, decent care. "
Solutions? Better care, managed well, can prevent so much relapse. According to Wendy Brennan, Executive Director NAMI-NY, New York has
"an opportunity to do better — for people with mental illness, their families and the people charged with their care."
How? By moving those with serious mental illness to a managed care environment instead of fee-for-service as part of Medicaid restructuring - a model that works well in other states such as Pennsylvania.
[caption id="attachment_102" align="alignleft" width="150" caption="Recovery Without Cornerstones"]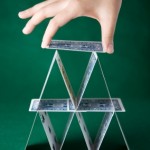 [/caption]
Managed care is what helped my son Ben succeed, slowly but surely, for six years. Careful supervision of meds, structured days with enough space for individual goals and plans, a place to belong, and a sense of purpose in each day (even it was just his turn to cook for the house): this gave Ben the framework within which he learned to succeed.
When he was declared "too functional" to stay there any longer, the alternative offered turned out to be too much, too soon. This, the plan: his own apartment (don't get me started about the undisclosed roach problem in that building), a complete removal of all requirements except "show up for your meds twice a day", a lack of communication with the caregivers who had monitored his success for the past six years, and a "call us if you need anything" mentality.
This so-called program was nothing short of a recipe for disaster.
Despite several informational calls from me, there was no clear process for Ben's medication supervision; after that, everything else fell apart. Warning signs were everywhere: He isolated himself in his apartment (well, except for the roaches) unless he had to go to work, or could afford to go to a diner for food and companionship; he was motivated on the days he was scheduled to go to his job, but lost and frozen with indecision on the other three days (and seven nights) of his week, was too overwhelmed by the many steps to set up his home that without my visits I doubt he'd have unpacked anything.
Yesterday, we received a letter of congratulations from his college that Ben had made the Dean's List once again. This week, however, he is thrilled by this news only for a few minutes; then he returns to wandering the halls of the hospital, talking to invisible companions. In one fell swoop, the money-saving lack of supervision ripped away almost all of his four cornerstones: structure, purpose, community, and medical supervision.
Cost-saving? Ha! The monetary cost for his subsequent hospitalization and, with luck, re-recovery plan is huge; the human cost - to Ben's self-esteem,health, success and relationships - is devastating. If he had been allowed to slip even further through the cracks, as was Deshawn James Chappell and countless others like him, who knows what further cost there might have been?
Save the huge cost of relapse- by putting time, research, and preventive services on the front burner, always. Investing in people like Ben is, ultimately, the best budgetary decision of all. And so much more.
APA Reference
Kaye, R. (2011, June 27). Mental Health Treatment: Penny-Wise , Future-Foolish?, HealthyPlace. Retrieved on 2023, December 6 from https://www.healthyplace.com/blogs/mentalillnessinthefamily/2011/06/mental-health-treatment-penny-wise-future-foolish
Author: Randye Kaye
The sarcastic headline of Your article, amongst other useful massages constrain to us the necessity of to urgent promotion of mental health system. Even, there are many national and international projects that are dedicate to an effective promotion of mental health service, the results are unassuming, anywhere and any time as well. It is incomprehensible fact that the investments for mental health system remains too low in comparison with the large sum of money that are devoted to other branches of medicine. In other side, nobody till now hasn't evidence the drastic distinctions between investments funds in different activities (for example in sport, music, art culture etc) and in public mental health service as important social engagement. The negative consequences of penny investment in the complex system of mental health are overwhelming, both for mentally ill person and the whole community. Until then, when we would to change this fatal discrepancy in the politic of investment, all of us will undergo to suffering the damages and compassions that come from numerous mental illness.
Ben and your family were wronged. For him to have to suffer a blow like this because of poor policies is a downright shame. I pray he'll find the strength to work his way back to health and to you. Sue
Thank you, Sue. Me too. And then maybe the story can help prevent this from happening to someone else. Thanks for the prayer - much appreciated. best, Randye
Leave a reply