Helping Your Child with OCD When You Don't Know About It
How to help your child with obsessive-compulsive disorder (OCD) is not in any parenting manual. Helping your child with OCD is almost impossible when you don't know about it yourself.
When I Learned My Child Had Obsessive-Compulsive Disorder – I Didn't Know about OCD
I turned for medical advice when my son started having troubles falling asleep. He wouldn't go to bed until he was allowed to play with his phone. If he wasn't, he would throw an almighty tantrum. When I heard the diagnosis, I could not believe it.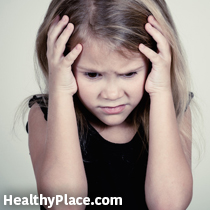 Obsessive-compulsive disorder? This sounded incredible to me at the time. How come my disorganized kid living in an ever-messy room had it? Not that the condition itself upset me, it just seemed off and unlike my boy.
It was then when I learned that OCD can manifest itself in an endless variety of forms. I recalled how anxious he was about tidying up. At first, I thought it was due to laziness or maybe because it was a flat-out boring thing to do. Then I remembered that when I suggested cleaning up, he would become anxious and unwilling. He even cried a couple of times when it was necessary to get rid of some garbage.
Learning about Obsessive-Compulsive Disorder in My Child
As for order and precision, the need for my child with obsessive-compulsive disorder lies in the digital realm.
It turns out, he won't fall asleep until he has won or lost his game three times straight. That is why some nights it only takes him a few minutes to get under the blanket and some nights turn into an endless fussing and crying when I call it a day and try to take the phone from him.
He is obsessed with tons of things: whether all highest scores in the table are round numbers, whether the icons on the home screen are arranged by shape and color – each application update that changes the look of an icon is disruptive.
I Work to Help My Child with OCD
He asked me if he could have a Facebook account, but I am afraid I cannot allow it until his OCD is better. I imagine him spending days tracking the number of likes under his post or friends on his page and being unable to fall asleep until the number is round.
Until he is in control of his condition I try making it easier for him, equipping myself digitally. I monitor his phone to know what might upset him and cause new rituals; I've installed the Worry Box, an anxiety, self-help app, on our family tablet, where we "put" his concerns.
We try to manage OCD together, but, still, I'm worried about things that might bother him without me even knowing. To be able to help, I must first know what is wrong, what bothers him, and that's where textbook examples aren't really helpful. It would be great if there was more information on the new forms OCD can take with respect to changes that our daily lives constantly undergo so that I would know what to look for.
This article was written by:

Paula Green is a blogger living in New York City with her husband and son. She is passionate about modern technologies and cyber security. Currently, she is working on a mobile monitoring app for parents in UK. You can reach her via Facebook.
To be a guest author on the Your Mental Health Blog, go here.
APA Reference
Author, G. (2016, November 17). Helping Your Child with OCD When You Don't Know About It, HealthyPlace. Retrieved on 2023, December 6 from https://www.healthyplace.com/blogs/yourmentalhealth/2016/11/helping-your-child-with-ocd-when-you-dont-know-about-it
Author: Guest Author
Hi, thanks for your comment! I actually haven't come across any worthy books yet. I've read one, but it was so unrealistic that I wouldn't recommend it to anyone. So far, I've familiarized myself with the topic through the articles online and doctors.
Hi Paula, thanks for sharing your story. I have an OCD child as well and I have to always deal with him carefully. Do you recommend any books so that I am able to work with my OCD child more properly??? Thank you.
Leave a reply