Older Women As Victims of Domestic Violence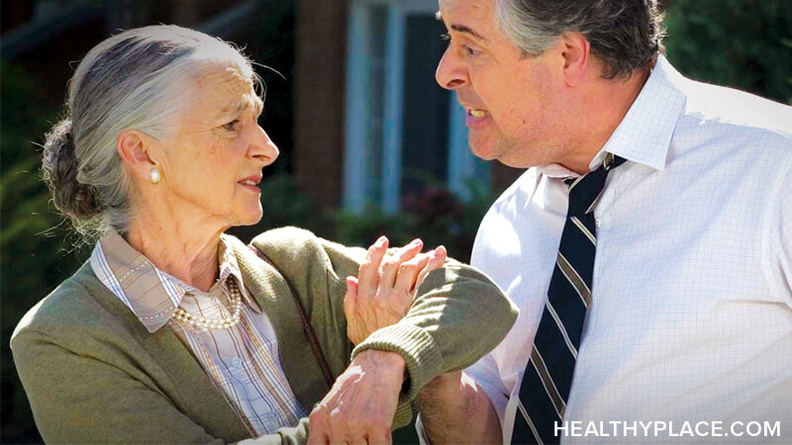 Intimate partner violence has been called the "hidden variable" in the lives of older adult women (65 and older). In our youth-driven culture, it can be difficult to think of older women as the victims of domestic violence, spousal abuse, rape, or emotional abuse, chiefly because it is uncomfortable for us to consider the elderly as romantically and sexually active. These are younger women's problems, goes the popular attitude, and media and social services directed at victims of IPV seem to concur. If you've ever thought this way, you're not alone. Studies have shown even physicians are reluctant to ask older women about domestic violence, particularly sexual abuse.
My Grandmother Was A Victim of Domestic Violence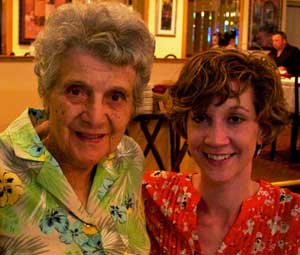 My grandfather was a truly polar man; a wealth of love towards his grandchildren but a well of spite towards his wife. He was physically and verbally abusive, often in front of his grandchildren. On one occasion, he threw a cup of juice in my grandmother's face. I remember the juice was grape because it dyed her white hair purple.
For more than four decades, my grandmother endured such abuse. The domestic abuse continued until well into her 70s. "I never thought it could be any other way," she said, reflecting the mistaken belief of many victims who "age into" later life abuse, that the situation can never change or it's too late.
Intimate partner violence can lead to serious mental health consequences across the lifespan. The effects of domestic violence on women includes depression, anxiety, and posttraumatic stress disorder (PTSD), as well as a host of physical health problems. Interpersonal violence has even been linked to increased risk of breast cancer and arthritis in older women.
Educating About Seniors and Domestic Violence
Prevalence estimates suggest 6 to 18% of women have experienced IPV since turning 50. But there are complications to reporting domestic violence and treatment. Today's older women sometimes lack a vocabulary to talk about their experience of abuse (e.g., the term "date rape" is relatively new) and mental health complaints may be somaticized in the elderly (i.e., reporting physical instead of psychological symptoms). Our legal system views elders similarly to children, vulnerable and in need of protection, instead of as autonomous adults. A lack of geriatric-specific training can leave medical, mental health and social service personnel unsure of how to broach the subject of domestic violence and intimate partner violence with older women. Often domestic violence services, such as women's shelters, can't meet the needs of older women (e.g., medication management, assistance applying for social security).
I've made it my work's mission to share my grandmother's story and I'm proud to say today, living independently and single at a sprightly age 91, my grandmother Rose believes her experience can serve to show others there is no such thing as too late. You never "age out" of being a woman.
(Get comprehensive, trusted information on domestic violence. All domestic violence articles are here.)
This article was written by:

Stephanie Dinnen-Reini, M.S., is a writer, trained gerontologist and psychiatric research assistant studying posttraumatic stress disorder (PTSD). Stephanie has published numerous peer-reviewed articles on IPV in older women and has led a workshop training mental health, medical and social service professionals about the unique needs of older adult survivors of IPV.
Stephanie can be found on Facebook, Twitter, Tumblr and her personal blog.
To be a guest author on the Your Mental Health Blog, go here.
APA Reference
Author, G. (2013, June 18). Older Women As Victims of Domestic Violence, HealthyPlace. Retrieved on 2023, November 29 from https://www.healthyplace.com/blogs/yourmentalhealth/2013/06/older-women-as-victims-of-domestic-violence
Author: Guest Author
I am in domestic violence at age 65 but really all my life. Just did not call it what it was.... working on the finances for the divorce. Wo÷king on a place to live. There needs to be MUST BE safe places for those of us that have no one and no where to go...
I am a domestic violence survivor. I am still dealing with the aftermath of this violent relationship. Even though I am no longer in the relationship I am still raising his minor children. He still has avenues to touch our lives with his neglect and or manipulation and he will do whatever it takes to keep these cycles of abuse on going. The only avenue I see for a complete break from this situation is to leave my home and move far away with my children. At this point I have not found the confidence within myself to do this but it is a goal for my future. I am 46 years old and after reading the sad stories of elderly abuse I dread the thought of this going on for much longer. I have never reached out on-line to speak about my situation. I am reaching out.
I have to admit that i have never thought about seniors and domestic violence. This was an interesting read. I think it needs to be talked about more.
My mother is both a victim and a perp. So is my Grandmother. I did not have children because I knew the cycle was too hard to break and I didn't want to be a perp. The gene pool ends here.
Leave a reply