Emotional Support Animals and Your Housing Rights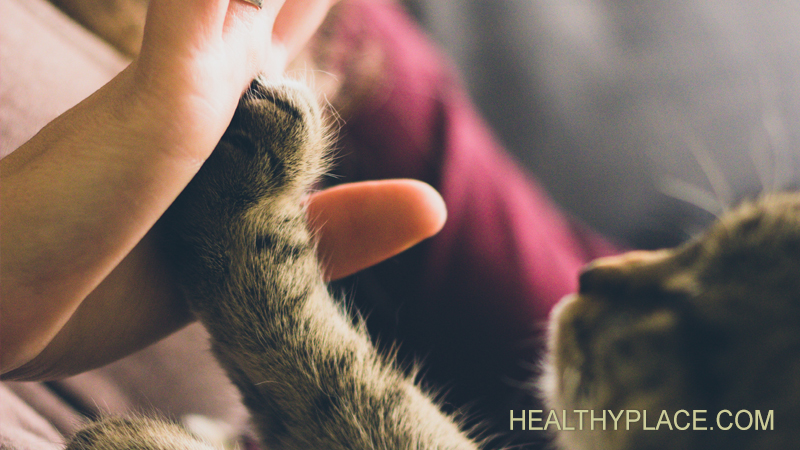 A veteran with PTSD considers living in a van in New Hampshire with his wife, two small children, and two large dogs. He can't find housing that will accept the dogs he can't live without. A peer specialist fails to get a homeless woman with a psychiatric disability into a shelter because she won't be separated from her cat. A woman with bipolar disorder pays hundreds of dollars each year in illegal fees to keep the cat who helps her sleep. These people are real. Their needless suffering and expense occurred because few people understand our rights under the Fair Housing Act (FHA).
People with Psychiatric Disabilities are Entitled to Emotional Support Animals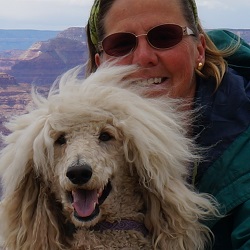 The FHA requires emotional support animals (untrained pets) be allowed for adults and children with psychiatric disabilities without deposits or fees and without species or size limitations. All condos, all coops, all apartment complexes are covered and both renters and owners are protected. Exceptions are made for 2-, 3-, and 4-family buildings, but only if the owner lives in one of the units. Many single-family homes are covered. Homeless and emergency shelters as well as hotels/motels that serve as residences are covered. Best of all, you don't need a lawyer to assert these rights, and if they are violated filing a complaint is free, easy, and can be done over the phone.
Why are emotional support animals given special status? They cut down on medical costs and services needed. As my service dog said in her advocacy graduation speech:
Animals interact with no drugs, can't cause metabolic syndrome or diabetes, never overwhelm kidneys or liver, are approved for pediatric use, and improve both mental and physical health -- EVEN OVER THE COURSE OF A LIFETIME OF USE. Rather than a few 6-week clinical trials, thousands of years of experience demonstrate our safety and effectiveness. [from Maeve's Manifesto]
Speaking of service dogs, we have little-known rights under the U.S. Americans with Disabilities Act too. Psychiatric Service Dogs, unlike Emotional Support Animals, must be dogs and must not provide only emotional support. They must be trained to do tasks or work directly related to our disabilities and they need extensive training to make them comfortable and unobtrusive in all the un-dog-friendly environments where we might go. Not every dog can do this, but those that do may go with us virtually everywhere the general public is allowed, including restaurants, doctor's offices, museums, theaters, etc.
For more information and links to government websites confirming these rights, download my free pdf booklet at www.servicepoodle.com. Feel free to ask questions and please help us get the word out by sharing this information!
This article was written by:
Joanne Shortell and Maeve (her psychiatric service poodle) travel as volunteers all over the U.S. helping people with psychiatric disabilities discover their rights to emotional support animals in no-pets housing without pet deposits or pet fees and their rights to service dogs. We'd love to speak to you or your group at no charge.
To be a guest author on the Your Mental Health Blog, go here.
Cat photo by Jonas Vincent on Unsplash
APA Reference
Author, G. (2013, June 3). Emotional Support Animals and Your Housing Rights, HealthyPlace. Retrieved on 2019, August 18 from https://www.healthyplace.com/blogs/yourmentalhealth/2013/06/emotional-support-animals-and-your-housing-rights
Author: Guest Author
Yep there's not much you can do about it out her then sounding in complaints
Leave a reply