The Impact of Homophobia on LGBTQ+ Employees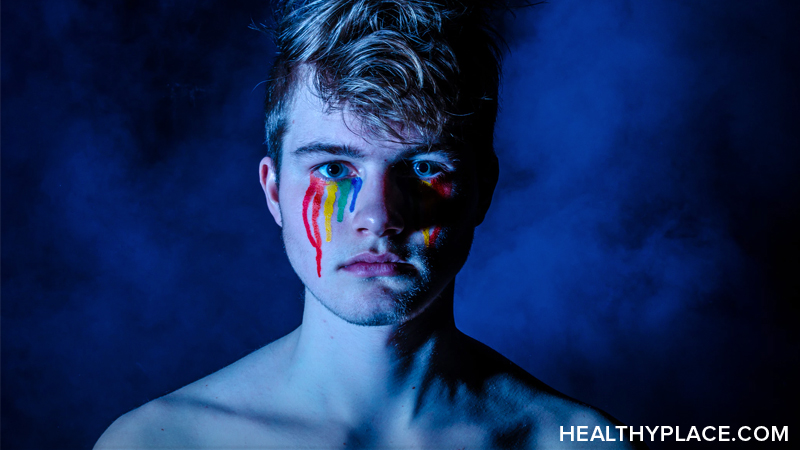 We live in a heteronormative world, and our workplaces are no different. It may seem that we live in a time where things are considerably better for those who are not straight. Yes, there has been significant progress since the 1969 Stonewall riots in Manhattan, New York. But we have a long, long way to go before homophobia becomes a relic of the past. Until then, it's important to know about the impact of homophobia on lesbian, gay, bisexual, transgender, queer, etc. (LGBTQ+) employees. In today's article, we will take a look at the discrimination they face at work -- and how it may result in depression. 
The Many Forms of Workplace Homophobia on Employees
First off, let's get familiar with the meaning of homophobia. According to Britannica,1 it is defined as:
"culturally produced fear of or prejudice against homosexuals that sometimes manifests itself in legal restrictions or, in extreme cases, bullying or even violence against homosexuals."
To quote one of my gay friends, prejudice against "unstraight" people typically constitutes workplace homophobia. The prejudice tends to be worse if one is out or openly homosexual. However, even someone who appears to be queer is likely to experience prejudice. In the past, he faced discrimination not only at workplaces where he was openly gay but also at workplaces where he never revealed his sexuality. He's been ridiculed, excluded, harassed, underpaid, and undervalued at work -- all because of his sexual orientation. Being discriminated against has given him stress, frustration, and depression. While therapy has helped him cope, he still struggles to date. 
Worse, he is the rule, not the exception. The website BeyondBlue states:2
"Non-heterosexual people face up to twice as much abuse or violence (including physical, mental, sexual or emotional) than their heterosexual counterparts. This prejudice and discrimination add an additional layer of risk on top of biological, social, environmental and psychological factors which can lead to depression, anxiety, and suicide." 
Fixing a Broken System Is Difficult, Not Impossible
It will take a lot of time for the world to accept and cherish queer individuals. Until then, each one of us has the power to help make it a better place. We can all make changes to make workplaces more queer-friendly. Respecting pronouns and personal boundaries, being a supportive ally, standing up to internalized homophobia, and having knowledge of anti-discrimination laws are some steps to create a safe, inclusive workplace for everyone. 
Homophobia hurts all of us, but it harms and even kills LGBTQ+ folks. As ethical beings, we owe it to each other to at least try and get rid of it. What are you and your workplace doing to change the system? Please let me know in the comments section below. 
Sources
Anderson, E., Homophobia. Britannica, June 17, 2011.
Beyond Blue, "The Impact of Discrimination on People in the LGBTI Community." Accessed June 9, 2021.
APA Reference
Shaikh, M. (2021, June 9). The Impact of Homophobia on LGBTQ+ Employees, HealthyPlace. Retrieved on 2023, January 28 from https://www.healthyplace.com/blogs/workandbipolarordepression/2021/6/the-impact-of-homophobia-on-lgbtq-employees
Author: Mahevash Shaikh