More Tips on Keeping a Job When You Have Depression
More tips on keeping a job when you have depression? Yes. More. In the last article, I shared five tips for how to maintain a job with depression. Most of those tips centered around physiological wellness enhance performance on the job. This article will delve into five additional things you can do to keep a job when you have depression.
You Can Keep a Job With Depression--Follow This Advice
Select Work that Suits You and Your Depression
You should be selective about the type of jobs you apply for and accept. Maintaining employment while you have depression is challenging enough. You do not need the added difficulty of having a job that is not a good fit for you or your depression symptoms. When offered a job, before you accept it, be sure to request the job description, an employee handbook, the required work schedule and as much other information about the work environment as possible. Never go into an employment situation blind. Due diligence at the onset helps avoid disappointment later.
Develop a Rapport with Your Supervisor and Colleagues
If you feel it is possible, try to develop a good relationship with your supervisor and co-workers. If you and your supervisor have a good rapport, he/she may be more flexible and lenient in working with you during periods of difficulty. Get to know the co-workers that are knowledgeable, competent, helpful and supportive. You may need them.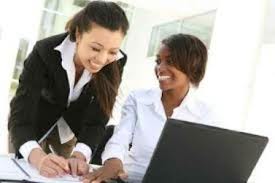 In my line of work, I have no option but to work with tons of people regularly. When I do not have a good relationship with the people that are surrounding me in the work environment, it is very unhealthy for me. Try to be as personable as possible and foster healthy workplace relationships.
Be Organized When You Work with Depression
Disorganization and clutter can cause stress which triggers depression. Being organized is a must for me. If tasks and my work environment are not organized, I find it is more difficult to concentrate. We know that depression can cause problems with focusing.
Get a day planner. Write down deadlines, appointments, notes, reminders, etc. Make things-to-do lists in the planner on the date you are making the list. Strike through fully-completed items and refer back to old lists to ensure tasks were completed so that your supervisor doesn't have to.
Know When to Take a Mental Health Break at Work
Learn when to take breaks, both mental and physical. Know when it's time to end your workday and don't take work home with you if you don't have to. If you do have to perform work-related tasks at home, be sure to do so with boundaries that respect your personal needs.
I have to always remind myself of this tip. It is incredibly easy to get caught up in your work and not have proper work-life balance. Don't worry. Sometimes you have to miss a deadline or present work that you may not feel is your best because you just needed to stop and take time to rest and regroup. If you feel that you are not going to meet the expectation of your supervisor, contact him/her and explain your concern and see if there is any assistance or leniency that can be provided. Even individuals without depression need to take a mental health day sometimes.
Keep a Workload that is Manageable with Your Depression
Just because we have depression does not mean that we can't have an outstanding work ethic. Many of us take pride in the way we do our jobs and believe the sky is the limit for our professional growth. Beware perfectionists and overachievers: do not overload yourself trying to impress a supervisor, get that promotion or outshine your co-workers. Always keep in mind that just by the very fact that you are showing up and meeting your minimum job requirements are major accomplishments considering how debilitating depression can be for us.
Be fair to yourself. You do not have anything to prove. I have trouble in this area but I am working on it. I tend to pile things on and then get overwhelmed which renders me ineffective in all areas. Keep your workload and expectations within reasonable limits.
Consider Getting Disability Status for Your Depression
If you feel that you need as much protection as possible from losing your job due to your depression, consider getting a formal disability status under the Americans with Disabilities Act (ADA). There are criteria that must be met, but if you meet those criteria, you would be legally protected, to a certain extent, from discrimination in the workplace. Your employer is supposed to make "reasonable accommodations" for you to be able to complete your job duties with your disability.
Being formally declared disabled due to any mental illness is not a guaranteed advantage. Disclosure of your illness or being labeled "disabled" can bring different types of problems. As we know, there remains a stigma associated with being mentally ill.
I own a few different employee-based businesses. I have been on both ends of this issue. I have disclosed the nature of my illness with some people that I work with and I have had employees that have informally shared their mental health diagnoses and symptoms with representatives within my company. I have seen the information abused and misused in some circumstances due to the negative image people have of individuals with mental illness. Ignorance and immaturity play a role as well. This is unfortunate, but a reality.
Think carefully before you make the decision to pursue disability status under the ADA. It may or may not give you the desired results you are hoping to get.
It is very commendable for anybody that suffers from depression to try to seek and maintain employment. Some days the depression can be so severe that we cannot get out of bed, groom ourselves or even speak. With this in mind, anyone with depression that takes on the challenge of trying to have a career, earn income and contribute to a household is nothing short of a superhero.
My depression is on the more severe end of the spectrum and although I have, at times, been unable to care for myself and function adequately, I have found ways to be successful in my career. I hope that these tips help you the way they have helped me.