Build Self-Help for Verbal Abuse into New Year's Resolutions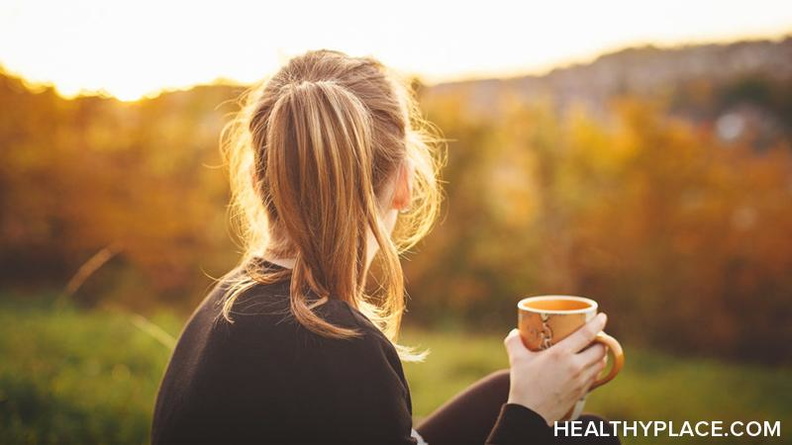 Resolving to learn self-help for verbal abuse in the new year can help you end next year in a better place. A New Year's resolution is a personal promise we make with the intent to better ourselves, and New Year's resolutions for those battling verbal abuse are just as important as any other resolutions we consider and commit to each year. If you've reflected on your year and thought you could really benefit from some positive change, implement solid New Year's resolutions to improve the quality of your life: Promise to learn some self-help for the verbal abuse in your relationships.
5 New Year's Resolutions that Teach You Self Help for Verbal Abuse
How do those New Year's resolutions help you? They are all verbal abuse self-help strategies that empower you, making positive change easier. (I explain them in depth below this list.)
1. Reach Out to Your Loved Ones
Your family and your friends are the support group that can be there for you, to lift you up, and remind you how valuable you are when verbal abuse has convinced you otherwise. Sometimes it can be easy to wait for your friends to call you, or expect others to put in that maintenance, but self-help for verbal abuse requires you to take the lead. I think it's imperative to realize that putting forth the effort to talk to and see your loved ones is so incredibly important. Stop waiting for the call, make the call.
2. Make Yourself a Priority
Abusive relationships make it easy to lose yourself, to forget to do things for your own happiness. Forget about appeasing the people mistreating you and do something just for you. Do things to invest in yourself, your future, your happiness. Thinking about going back to school or work? Do it. Thinking about changing your hairstyle or buying yourself those new boots you've been wanting? Do it. Go get yourself a massage or plan a lunch date with your best friend. You'll be happy you did.
3. Raise Your Standards and Set Boundaries
Battling verbal abuse has a way of diminishing any standards you once had for yourself. Promise to remind yourself, again and again, you deserve to be treated with respect and decency. When verbal abuse is being used toward you, try to set boundaries in a collected and rational way that won't escalate any hostility. Rather than raise your voice or use name-calling to defend yourself, explain that you don't deserve to be treated that way. You are open to discussion but won't respond to degrading comments or aggressive language.
4. Distinguish Yourself from the Verbal Abuse You're Battling
Sometimes verbally abusive relationships can overwhelm everything else in your life. It can become so difficult to see any positives anywhere -- in yourself, your environment, the future, etc. Remember you are distinct from the abusive relationship you are currently involved in. You existed before and you will exist after, and you exist now. This is something terrible you are going through but it is not who you are or who you have to be.
5. Take Responsibility and Own Your Power
Battling verbal abuse may make you feel like a victim. While you are a victim of verbal abuse, you are also responsible for your own decisions. You decide to stay or leave, you have the power to change your circumstances. When you are feeling hopeless and like there's nothing you can do, snap out of it. You have the power to do anything you want, no one owns you, and no one can take your power from you.
Self-Help for Verbal Abuse
I hope these self-help tips for verbal abuse help you create healthy resolutions. Well wishes to you in the coming year.
APA Reference
Sullivan, E. (2018, January 1). Build Self-Help for Verbal Abuse into New Year's Resolutions, HealthyPlace. Retrieved on 2023, December 1 from https://www.healthyplace.com/blogs/verbalabuseinrelationships/2018/01/new-years-resolutions-for-those-battling-verbal-abuse
Author: Emily J. Sullivan